How To Become A Scentsy Consultant
So you are interested in how to become a Scentsy consultant and are looking for more information on joining?
Let me start off with the countries that Scentsy are open in for you to join. UK, GERMANY, IRELAND, AUSTRIA, FRANCE, LUXEMBOURG, SPAIN, AUSTRALIA, NEW ZEALAND, U.S.A, CANADA & MEXICO. As long as you live in one of the above countries and are aged 18 or over you can sign up online now.
How Do I Join Scentsy?
Signing up is a simple online process that will take approximately 5 minutes to complete. Once you have done this, you can start selling straight away! Before you join there are a few things to consider.
Picking The Right Sponsor For You.
Choosing your sponsor (the person who you sign up with) is the first decision to make. You can read about our Scentsy story here:- https://www.thecandleboutique.co.uk/about-becky-and-stuart-joyce/ We joined Scentsy in 2011, so at the time of writing, have been with Scentsy for 8 years. We have a wealth of knowledge and experience in selling Scentsy and supporting our team in growing their Scentsy businesses. We are based in Essex, UK (just outside of London in the South East). If you are reading this and you are some distance away and would like a local consultant please get in touch here and we can find a local consultant for you. However, we have team members as far as Scotland, Spain, Australia and New Zealand. Technology these days makes it very easy for us to speak with our team, so distance is no object.

We have earned the Annual Mentor Award 3 times and the Annual Sales Award 5 times, along with many incentive trips which have taken us around the world.
Picking Your Starter Kit & When Is The Best Time To Join?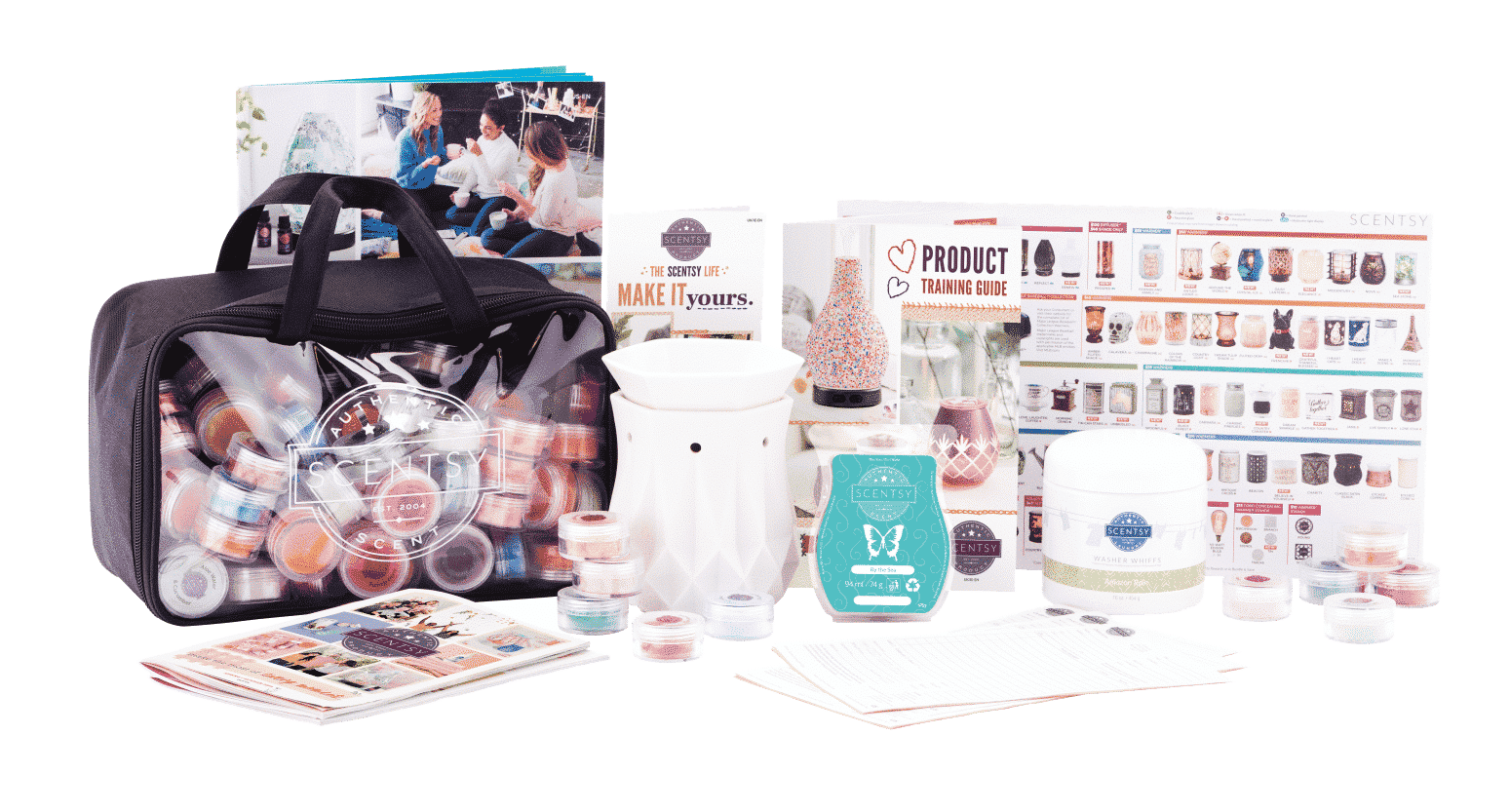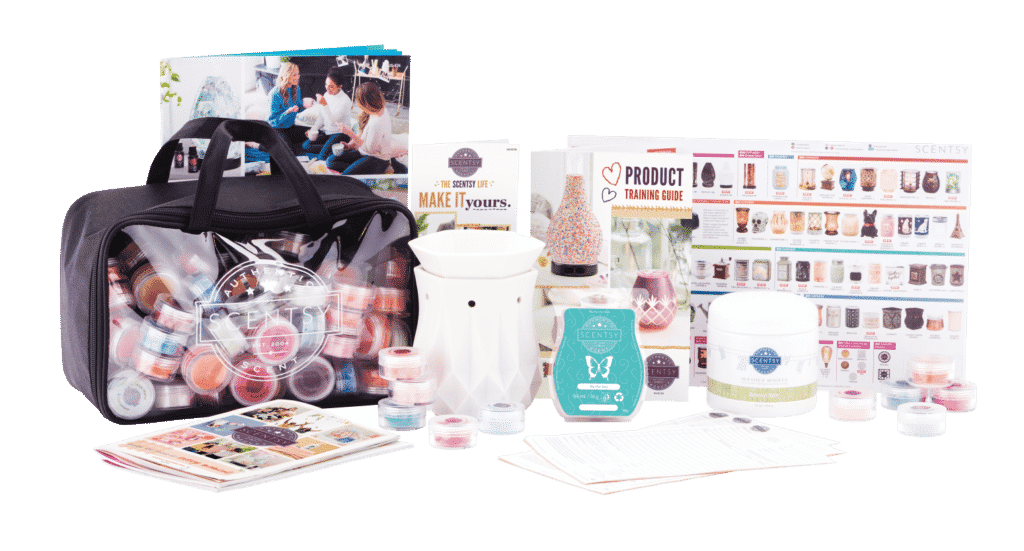 The Scentsy Starter Kits change from time to time with updated products. Some months there are joining promotions where you can either receive the kit at a discounted price or there is an extra product in the starter kit. However, our advice would be, if you can afford the investment, to opt for the larger standard starter kit. This advice is based on the feedback of consultants who wished they spent the extra for the larger kit. To view our current month's starter kits please click here.

You should also consider the time of year when you join. Scentsy have two catalogues throughout the year a Spring-Summer and an Autumn-Winter catalogue. Usually, February and August are 10% off virtually the whole catalogue in preparation for the new catalogue release the following month. If you join in either February or August, this is called a "transition" month and this month, in your starter kit you will receive both catalogues and tester (sample fragrance pots to smell) for both the current catalogue and the catalogue which is released the following month.

When reading this, you may be tempted in delaying joining until it is a transition starter kit month. Our advice is always to have a think about the sales and commission you could be missing out on by delaying joining.
FAQ's
What If The Business Doesn't Work For Me?
Obviously, we would work with you and do our best to ensure this didn't happen. Should it not work for you then there is no penalty for leaving and the kit is yours to keep.
Is There A Monthly Target To Meet?
No, there is no monthly sales target. Instead, we have a four monthly sales requirement of 200PRV (Approx £245) in one calendar month out of four.
I'm Not A Salesperson.
Me either! However, people love the fragrances, rather than selling, I share the products with people.
I Don't Want To Do Parties.
That is not a problem at all. Parties are not a requirement with Scentsy.
How Much Money Can You Earn Becoming A Scentsy Consultant?
The commission you can earn from your own sales and supporting your team is unlimited. Scentsy consultants earn between 20-36% basic commission on sales of Scentsy products. They can earn bonuses of 2%-9% from team building and mentoring a team. Read more about the compensation plan here.
Do Scentsy Consultants Get A Discount?
As a Consultant, you can earn yourself between 20% to 100% off depending on how it is purchased. If buying products as part of a party order then you can get 10%-15% free credit, plus half-price products. On normal purchases, you get the commission back on all orders giving at least 20%-30% off all our Scentsy purchases.
Do I Need To Hold Stock?
No, not at all. Scentsy do not encourage consultants to hold stock, although this may naturally happen when you use your host rewards.
What is Scentsy's Unique Selling Points (USP)?
The original concept of an electric wax warmer was born to Scentsy, we are the pioneers in this market. Our warmers and diffusers hold a lifetime guarantee. Our wax melts have a much higher scent loading capacity than others on the market due to our low melting point. As a result of warming and not burning, there is no soot, smoke or toxin released. Scentsy is a cost effective and safe way to fragrance your home.
We also have a licence with Disney which means we have new products launched in line with the Disney film releases!
Do I Need A Card Reader To Take Payments?
No, Scentsy has a payment system which allows you to process card payments so a card machine is not needed.
Is Scentsy A Pyramid Scheme?
No, first of all, Pyramid Schemes are illegal so Scentsy would not be able to operate if it was a Pyramid Scheme let alon be around for over 15 years in multiple countries with multiple awards and a member of the Direct Selling Association. https://www.dsa.org/forms/CompanyFormPublicMembers/view?id=7F300001C69
Why Join Our Team "Written In The Stars", How Can We Help You?
We have a wealth of help and support for you and your business:-

1. Active Facebook Team Page
2. Learning Units On Facebook To Guide You
2. Dropbox Account For Marketing Images
3. YouTube Training Channel
4. Team Incentives
5. One On One Training Calls
6. Guest Speakers

When you join, you receive as little or as much support with your business as you choose. There is never any pressure.

Is your question not here? Please feel free to message or call me (9 am to 7 pm, 7 days a week). I am happy to answer anything. Contact me here