Hoe word ik lid van Scentsy in Nederland?
Bekijk deze pagina in het Engels door hier te klikken
Je kunt nu lid worden van Scentsy als je in Nederland bent. Welkom bij Scentsy!
Je kunt lid worden van Scentsy in Nederland door een van de twee onderstaande links te volgen om je in te schrijven via het eenvoudige online proces.

(Nederlandse inschrijvingslink) https://enrollment.scentsy.com/?ref=217328&lang=25
U kunt ook lid worden door deze link ook te volgen.
https://thecandleboutique.scentsy.co.uk/join

IMPORTANT
If you use iDEAL to make a payment with Scentsy Netherlands, please note that our initial process is slightly different from what you may be used to. When submitting a payment through iDEAL, you will be redirected back to a secure Scentsy website where you will need to make a final confirmation to complete the transaction.
If you have not received an email from Scentsy confirming your enrolment, please check your "junk mail" box and if it is not there, please login to your iDeal account and there should be an option to complete it from there. x
Full guide on using iDeal with Scentsy in the Nederland https://www.thecandleboutique.co.uk/blog/scentsy-netherlands/how-to-join-scentsy-in-the-nederlands-using-ideal/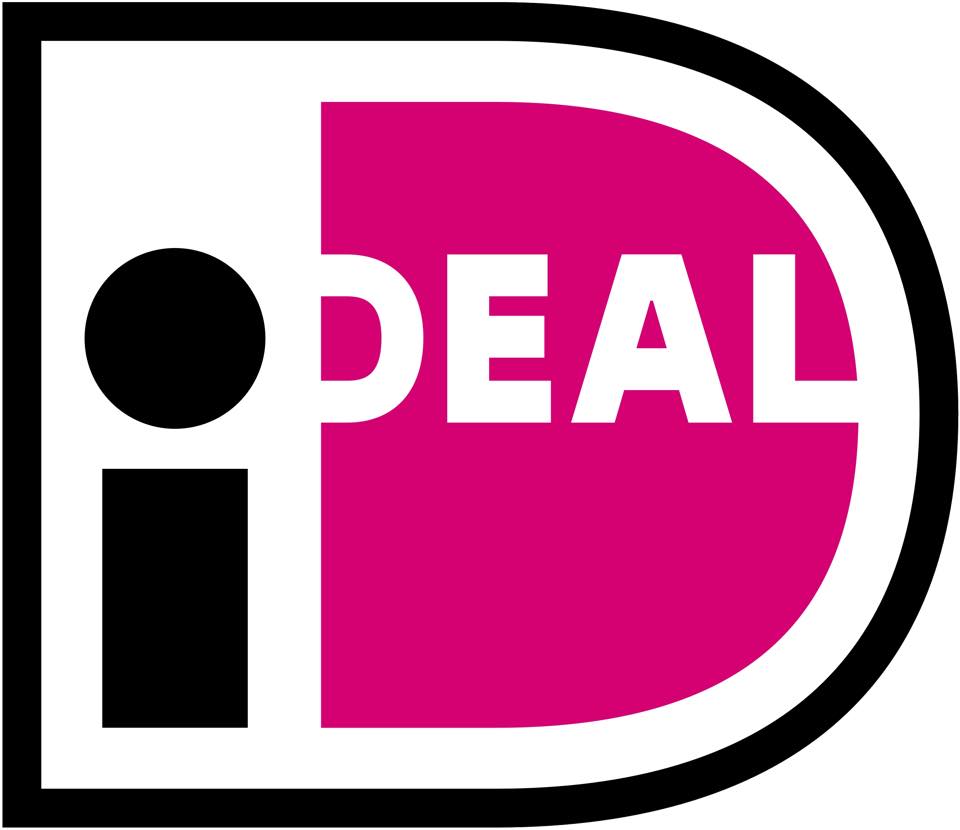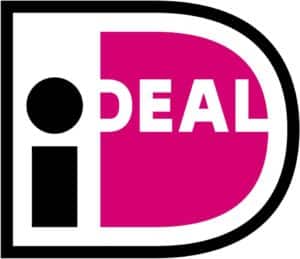 Stap 1 Aan de slag
Nadat u op een van de bovenstaande links hebt geklikt, wordt u gevraagd uw naam, adres en e-mailadres in te vullen en de Scentsy-starterkit te bevestigen die u wilt ontvangen. Vervolgens wordt u onderaan gevraagd om uw sponsor te bevestigen. Klik hierna onderaan op Doorgaan.

Stap 2 Uw gegevens
In dit gedeelte moet u uw geboortedatum, afleveradres, contactnummer en uw GRATIS website-URL * invullen en een wachtwoord voor uw account bevestigen. * Zodra je lid wordt, heb je de eerste 3 maanden een gratis website.

Stap 3 Beoordeling en betaling
In dit gedeelte moet u betalen voor uw startpakket en moet u bevestigen dat uw ingevoerde gegevens correct zijn. Zodra u deze stappen hebt voltooid, wordt uw account binnen enkele minuten live en kunt u Scentsy verkopen omdat u nu een officiële Scentsy-consultant bent in Nederland. Houd rekening met 10 werkdagen voordat uw startpakket naar uzelf wordt verzonden. (Scentsy zijn normaal gesproken echter veel sneller en het duurt niet langer om de 10 werkdagen te verzenden) Kijk ook uit voor een e-mail van Scentsy die u verwelkomt en u informatie geeft over hoe u zich kunt aanmelden bij uw Scentsy-werkstation. Nadat u uw werkstation hebt geopend, gaat u naar het tabblad Bestellingen waar u de bestelling van uw startpakket ziet. Er zal een bestelstatus zijn bij de bestelling. Zodra de status van Gepost naar Gedrukt is gegaan, wordt de volgende status verzonden en kunt u een UPS-volgreferentie zien zodra u op de bestelling klikt om erachter te komen op welke dag u uw startpakket ontvangt. Als u ons als uw sponsors heeft gekozen, kijk dan uit naar een e-mail van ons waarin u wordt uitgenodigd voor onze teamtraining. Bedankt dat je de tijd hebt genomen om deze instructies te lezen om Scentsy-consultant in Nederland te worden en ik wens je het allerbeste in je onderneming met Scentsy. Als u hulp nodig heeft, kunt u contact met ons opnemen hier
Hoe laat kan ik lid worden van Scentsy in Nederland op 16 oktober 2019
Scentsy heeft bevestigd dat je vanaf 16:00 uur Nederland op 16 oktober 2019 kunt deelnemen
Welke Scentsy-starterkit is er in Nederland verkrijgbaar?
Standaard starterkit die € 99 plus verzendkosten kost. De onderstaande afbeelding toont u deze kit en de inhoud ervan.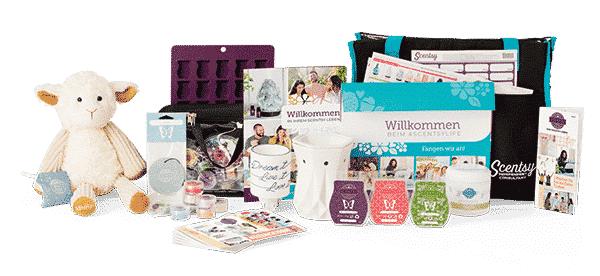 Alabaster Warmer
Dream It, Live It, Love It Mini Warmer
Pink Haze Scentsy Bar
Shimmer Scentsy Bar
Vanilla Bean Buttercream Scentsy Bar
Amazon Rain Waskorrels (453 gram)
Lenny het Lam Scentsy Buddy
Herfst/winter 2019 Geurtesterset
Herfst/winter 2019 Catalogi (1 verpakking van 25)
Siliconen mal voor was (1 verpakking van 2 stuks)
Jammy Time Scent Pak
Luna Scent Cirkel
Brochures voor organiseren/lid worden (1 verpakking van 25)
Herfst/winter 2019 Productlijsten (1 blok van 50 vellen)
Consulentengids
Snelstartgids
Producttrainingsgids
Print je eigen etiketten (1 verpakking van 10 vellen)
Businessmappen (1 verpakking van 5)
Uitnodiging briefkaart (1 verpakking van 100)
Bedanktkaartjes (1 verpakking van 100 stuks)
Bestelformulieren (1 verpakking van 50)
Producttassen
Catalogustassen
Mini hersluitbare verpakkingszakjes
Gratis geschenk
Weet je nog steeds niet zeker of je bij Scentsy in Nederland wilt komen?
Neem even de tijd om te beslissen of dit iets voor u is. Misschien wilt u eerst enkele Scentsy-producten kopen om ze uit de eerste hand te ervaren voordat u Scentsy gaat verkopen. U kunt hier rechtstreeks via onze website bestellen: – https://thecandleboutique.scentsy.co.uk/ en Scentsy-producten rechtstreeks naar uw thuisadres in Nederland laten verzenden en Scentsy-producten rechtstreeks naar uw thuisadres in de Nederland. Aarzel niet om ons gratis informatiepakket over deelname aan Scentsy hier aan te vragen: – https://www.thecandleboutique.co.uk/blog/scentsy-netherlands/free-scentsy-netherlands-information-pack/