Become An Independent
Scentsy Consultant In Austria
You can both buy or join Scentsy in Austria.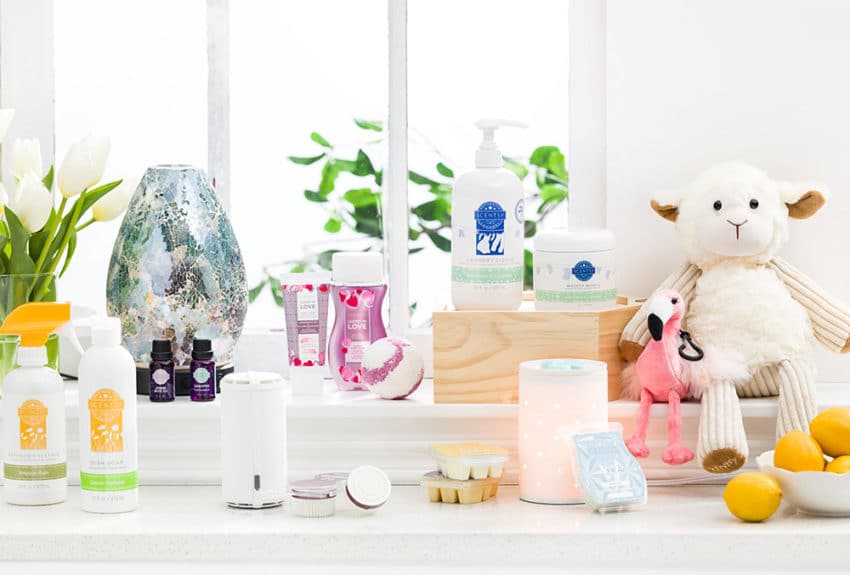 Would you like to Join Scentsy in Austria?
Are you interested in more information on becoming a Scentsy consultant in Austria then please enter your email below to receive your FREE joining information pack?
Please fill out this form to be emailed your free information pack.
No spam, unsubscribe at anytime!
What is Scentsy?
This wickless concept was born when two stay-at-home mums began selling decorative warmers designed to melt scented wax with the heat of a light bulb instead of a traditional wick and flame.
Entrepreneurs Heidi and Orville Thompson encountered the small company at a home show in early 2004. They were intrigued by the powerful emotions and memories fragrance brings to the surface – without the safety risks of a burning candle. Heidi and Orville purchased the tiny company and moved Scentsy to Meridian, Idaho, USA, where the company's first home office was a 40-foot ocean shipping container on a small sheep farm.
Today, the company's family of passionate Independent Scentsy Consultants share the Scentsy experience throughout the United States, Canada, Mexico, United Kingdom, Ireland, France, Germany, Austria, Spain, Australia and New Zealand.
How Do The Scentsy Products Work?


Once melted the wax only reaches just above body temperature.
No naked flame in your home.
As we only warm and not burn our wax no soot, smoke or toxins are released, only beautiful fragrances.
The wax never disappears, only the fragrance reduces.
Our warmers and diffusers are supplied with a lifetime guarantee.
Each bar gives you between 80 to 100 hours of fragrance.
You can mix wax cubes together to create your own Scentsy recipes.
There is no wasted wax, simply turn it on or off whenever you want!
What Is In the Scentsy Austria Starter Kit And How Much Does It Cost To Join?
An Amazing Scentsy Austria Starter Kit
SCENTSY AUSTRIA STARTER KIT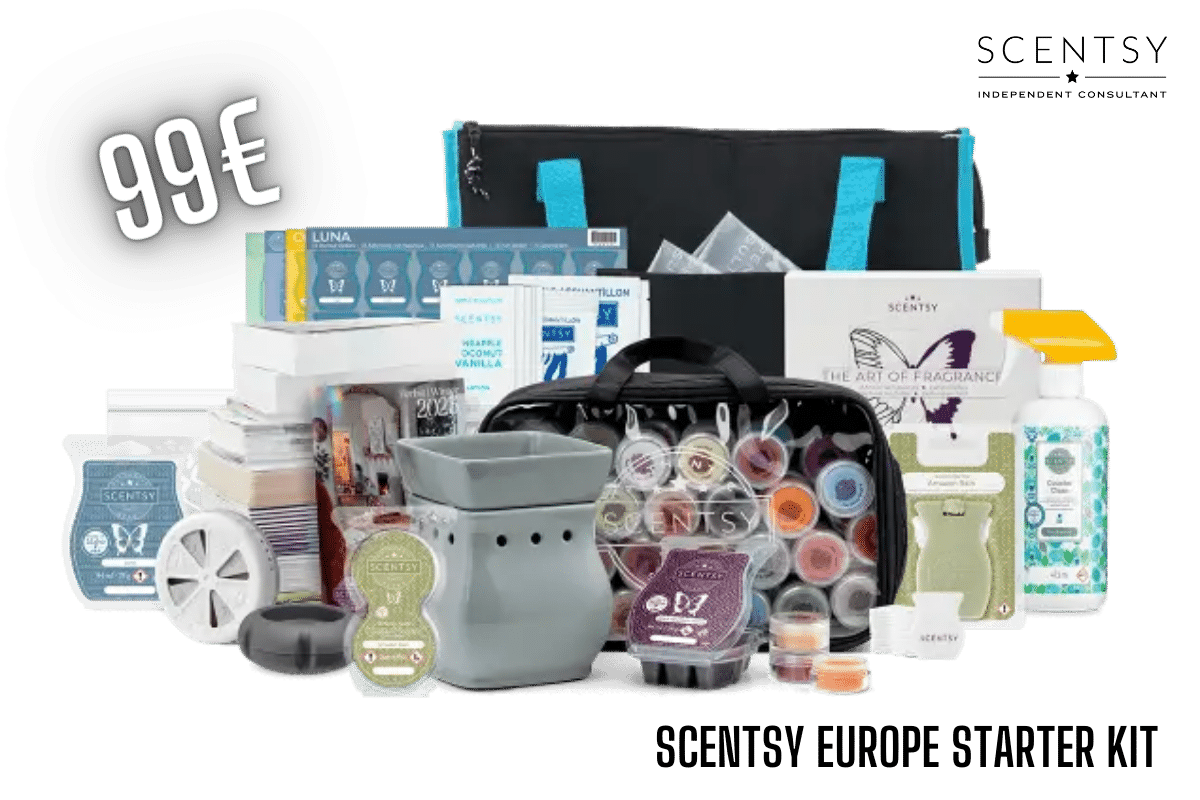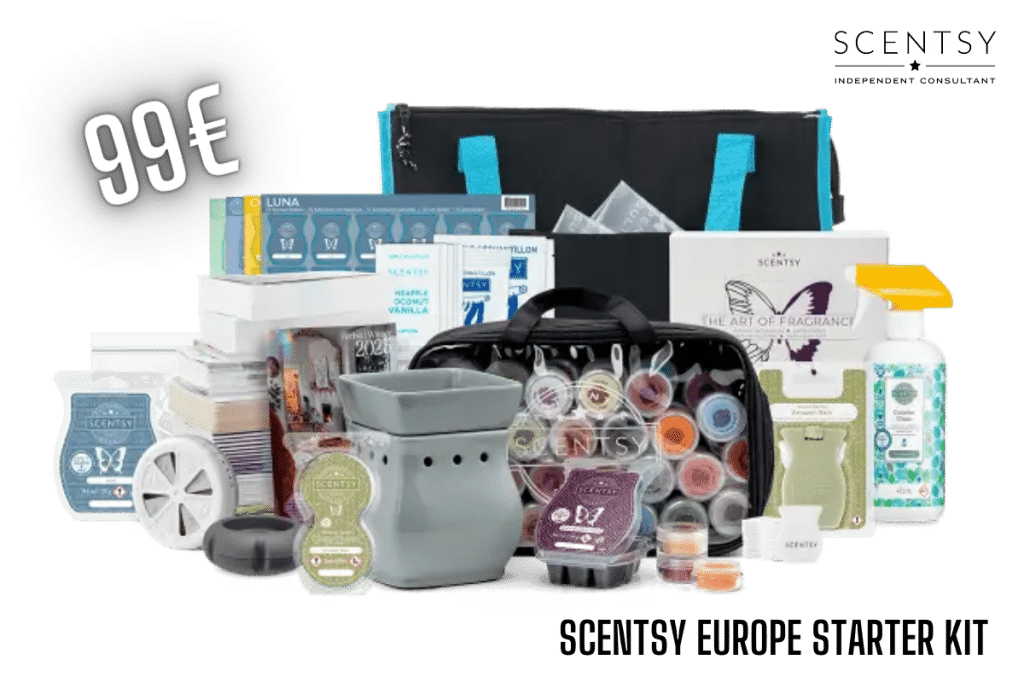 Classic Curve – Gloss Gray Warmer
Black Raspberry Vanilla Scentsy Bar
Luna Scentsy Bar
Slate Mini Fan Diffuser
Amazon Rain Scentsy Pod Twin Pack
Vanillamint Counter Clean
Amazon Rain Car Bar
Vanilla Bean Buttercream Travel Twist
Coconut Lemongrass Scented Stickers (1 pack of 72 stickers)
Luna Scented Stickers (1 pack of 72 stickers)
Eucalyptus Lavender Mint Oil Scented Stickers (1 pack of 72 stickers)
Jasmine White Tea Oil Scented Stickers (1 pack of 72 stickers)
Sample Packette Bundle (Laundry and Body)
Classic Curve Felt Samples
Art of Fragrance Kit
Autumn/Winter 2023 Fragrance Tester Set
Quick Start Guide
Consultant Guide
Product Training Guide
Autumn/Winter 2023 Catalogues (1 pack of 20)
Autumn/Winter 2023 Product Lists
Host/Join Brochures
Invitation Postcards
Thank You Postcards
Merchandise Sacks
Mini Zip Sacks
Order forms
Starter Kit Exclusive Insulated Tote
Actual contents are subject to change without notice.
Why Join My Scentsy Team?
As your sponsor, I will offer you full support and training throughout your Scentsy career. You will have access to team groups which are full of information and support (virtually 24/7 as we have team worldwide), together with training I prepare for my team members. I work Scentsy full-time so easily accessible if you need any help or advice.
If you are interested in joining Scentsy but would like some more information, please click here and request your free, no obligation, information pack.
Alternatively, if you are ready to start your Scentsy career and would like me to help you, simply click here to join my team and complete the online enrolment process. I look forward to welcoming you to my team.