How To Join Scentsy In The Nederlands Using iDeal
A complete how-to guide to join Scentsy in the Netherlands
How to use iDeal to pay for your Starter Kit and complete your enrolment
(ON A MOBILE DEVICE)
After you have selected your Starter Kit and completed all of the required fields, the last step is to process your payment and confirm your enrolment as a Scentsy Consultant. If you are using iDeal for payment, follow these steps:
Select iDeal as your payment type by clicking the button that says "Betalen met iDeal"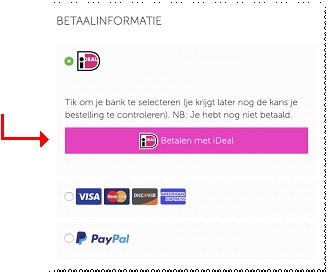 A new window will open. Enter the required information and click "Doorgaan" to continue.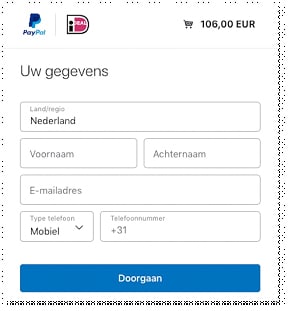 Verify the information you entered is accurate and click "Doorgaan" to proceed to select your bank and login to authorise and complete the payment.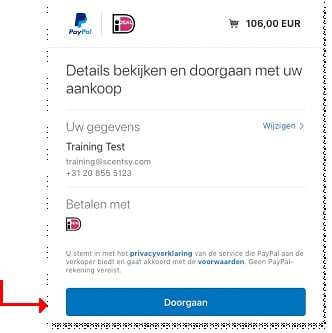 After your payment was processed, you will be redirected back to Scentsy – but your enrolment is not yet complete.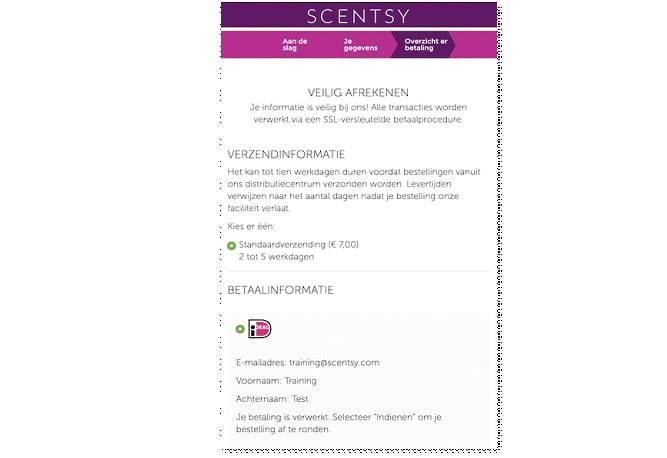 Scroll to the bottom of the page and click "Indienen" to complete your enrolment.

Watch for an email confirmation from Scentsy. Congrats, you are a Scentsy Consultant!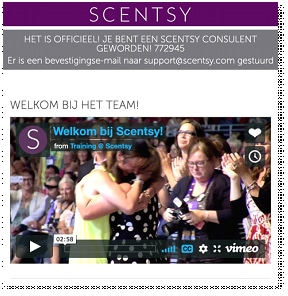 Click here to get started and enrol as a Scentsy consultant