Scentsy 2021 Year In Review InfoGraphic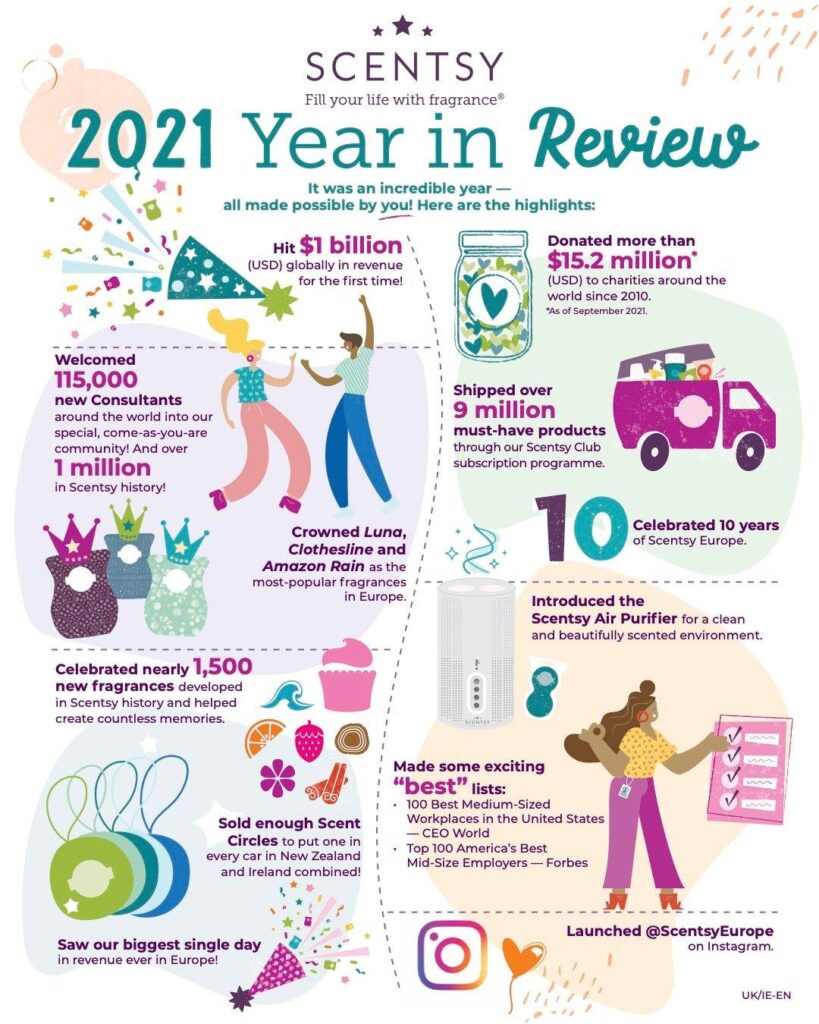 Well, what a year it has been!
Just look at some of these stats:-
Hit the big one!! Over $1 billion (USD) in global revenue for the first time ever!
Donated more than $15.2 million to charities around the world since 2010.
Shipped over 9 million products.
Welcomed over 115,000 new consultants worldwide.
3 European fragrances have been crowned most popular. They are LUNA, CLOTHESLINE & AMAZON RAIN
Nearly 1,500 new fragrances developed.
Introduced the Scentsy Scented Air purifier
Sold enough Scent Circles to put one in every car in New Zealand & Ireland combined!
Had our largest ever single day sales in the UK & Europe!
Celabrated 10 years of Scentsy Europe!
On a personal note, we at The Candle Boutique reached our goal of hitting SuperStar Director.
It has been our dream goal to achieve this and we would personally like to thank every single customer who has placed orders with us over the years and our fantastic team "Written in the Stars" our global team of consultants who we have introduced into the business over the years.