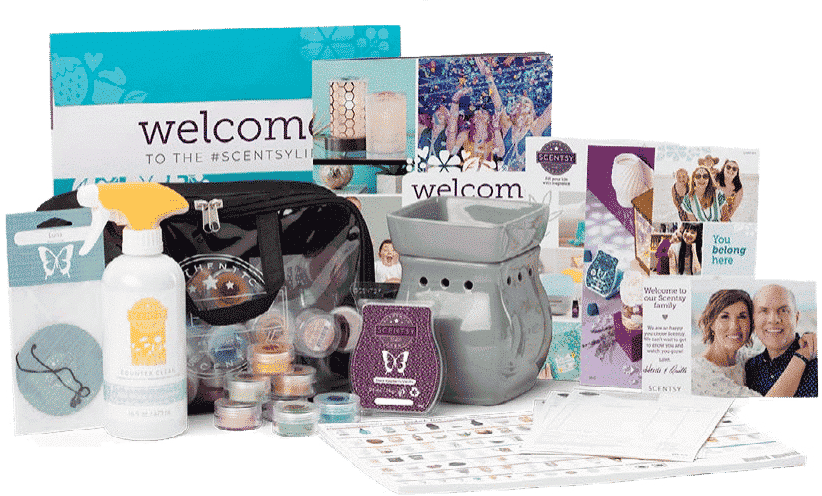 Host Starter Kit For Only £50 With Free UK Shipping
What is in the Scentsy host starter kit?
The Host Starter Kit comes with everything you will need to start your Scentsy business off with a bang.

The full contents are:-
Classic Curve – Gloss Gray Warmer
Black Raspberry Vanilla Scentsy Bar
Aloe Water & Cucumber Counter Clean
Luna Scent Circle
Spring/Summer 2020 Fragrance Tester Set
Autumn/Winter 2020 Transition Tester Set
Quick Start Guide
Consultant Guide
Product Training Guide
Autumn/Winter 2020 Catalogues (1 pack of 25)
Spring/Summer 2020 Catalogues (1 pack of 25)
Autumn/Winter 2020 Product Lists (1 pad of 50 sheets)
Host/Join Brochures (1 pack of 25)
Order forms (1 pack of 50)
Actual contents subject to change without notice.
How do I order the Scentsy Host Starter Kit?
To order the Host Scentsy UK Starter Kit, simply fill out the form below with your name and email and we will be in touch to arrange taking payment of the £50 and to answer any questions you may have. You will be able to pay by card, bank transfer or PayPal. Please note the Scentsy Host Starter Kit is only available to order via consultants like us so you will not be able to purchase this kit online like the Standard Scentsy Starter Kit

Once we have taken payment we will order your kit from Scentsy. You will then receive an email from Scentsy with a link for you to follow to complete enrolment. This step usually only takes a few minutes. After you have completed your enrolment, you will become a consultant and be able to sell and place orders with Scentsy, even before your kit arrives! We will also invite you to our team page on Facebook. If you do not have Facebook, we have a WhatsApp group chat for sharing ideas and for answering questions.