Become a Scentsy Consultant in February 2017 With An Enhanced Double Starter Kit
Bigger Scentsy Starter Kit, Same Great Price!
Have you been thinking about joining Scentsy?  February is a great time to take that step and start your own business because Scentsy are giving you more starter kit for your investment!
On the 1 March 2017, the new Scentsy catalogue launches, with some stunning new warmers and diffusers and what I think are the BEST new fragrances we have ever had – I have had a sneaky peak!  So if you were ever unsure as to whether to join, then I can tell you that our new catalogue is A-M-A-Z-I-N-G!
Why Join Scentsy In February 2017?
Throughout February 2017, we have our Scentsy 10% sale which means, discounted prices on virtually the whole catalogue!  What better way to launch your new business and introduce people to it, by offering them a discount off their first purchases!
What Is In The Double Scentsy Starter Kit?
February's Scentsy starter kit includes:-

Etched Core Warmer
Etched Copper Warmer
Coconut Lemongrass Scentsy Bar
Clothesline Scentsy Bar
Luna Scentsy Bar
Clean Breeze Car Bar
Stella the Unicorn Buddy Clip
New Consultant Guide
Quick Start Guide
Spring/Summer 2017 Transition Party Tester Set
Autumn/Winter 2016 Party Tester Set
Spring/Summer 2017 Catalogues (1 pack of 25)
Autumn/Winter 2016 Catalogues (1 pack of 25)
Spring/Summer 2017 Product List (1 pad of 50 sheets)
Autumn/Winter 2016 Product List (1 pad of 50 sheets)
Order forms (1 pack of 100)
Wax molds
Print Your Own business labels (1 pack of 10 sheets)
Host brochures (1 pack of 25)
Join brochures (1 pack of 25)
Spring/Summer 2017 Product Training Guide
White three-pin cords (2)
Free gift
Please note the contents may vary.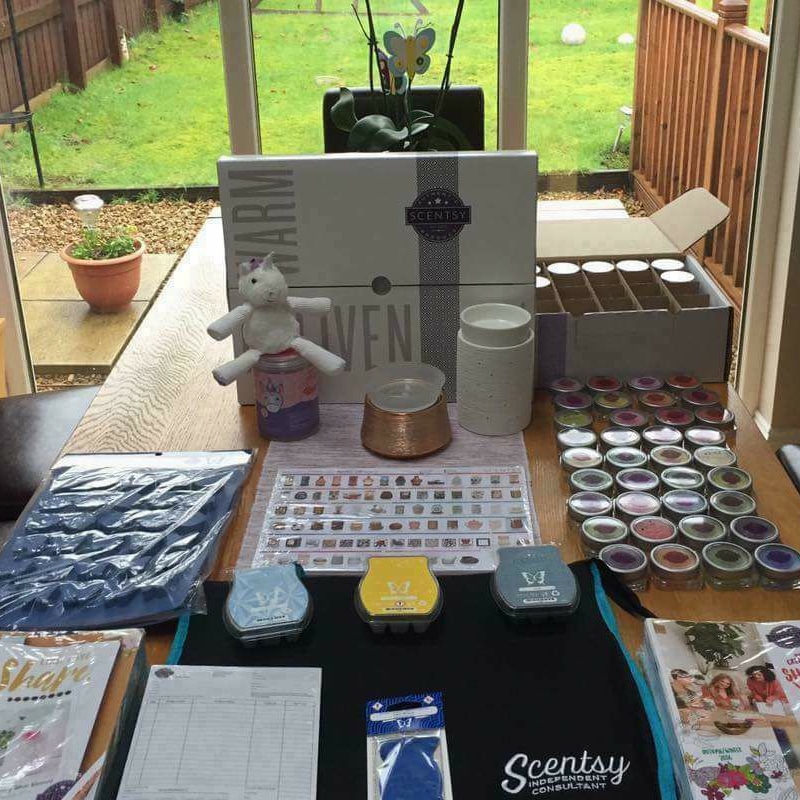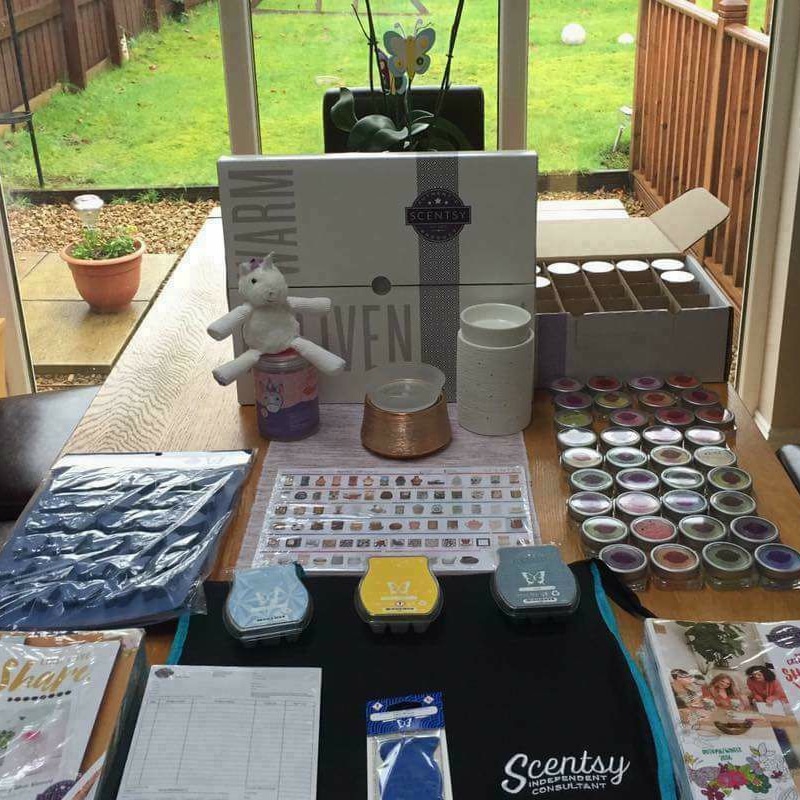 If you would like to receive a free, no obligation, information pack on joining Scentsy please click here.
Are you ready to join and would like me to help you launch your business?  I would love to welcome you to our team 🙂  Please click here to complete the online joining process and within minutes you will be an Independent Scentsy Consultant!