Everything you need for only £85 / €99 + P&P

🌸STARTER KIT £85 / €99 + P&P 🌸
Alabaster Warmer
Dream It, Live It, Love It Mini Warmer
Pink Haze Scentsy Bar
Shimmer Scentsy Bar
Vanilla Bean Buttercream Scentsy Bar
Amazon Rain Washer Whiffs (453 g)
Lenny the Lamb Scentsy Buddy
Autumn/Winter 2019 Fragrance Tester Set
Wax Molds (1 pack of 2)
Autumn/Winter 2019 Catalogues (1 pack of 25)
Jammy Time Scent Pak
Luna Scent Circle
Host/Join Brochures (1 pack of 25)
Autumn/Winter 2019 Product List (1 pad of 50 sheets)
Consultant Guide
Quick Start Guide
Product Training Guide
Print-Your-Own Labels (1 pack of 10 sheets)
Opportunity Folders (1 pack of 5)
Invitation Postcard (1 pack of 100)
Thank You Postcard (1 pack of 100)
Order Forms (1 pack of 50)
Merchandise Sacks
Catalogue Sacks
Mini Zip Sacks
Free Gift
Your Own Scentsy Website FREE for the first 3 months!
ACTUAL CONTENTS SUBJECT TO CHANGE WITHOUT NOTICE.
Worth £320 / €400 for only £85 / €99
Massive Starter Kit Worth Over £320! You Pay Just £91/€106 Including Shipping!!
Please read before joining.
You must be over 18 years of age.
You have to fill out an online agreement with Scentsy, and that actually makes you a distributor for all Scentsy products.
You have to contribute some of the money towards the cost of the starter kit, it's not the full amount, Scentsy subsidise the cost of your business start-up. They have some amazing incentives for you at the beginning of your business and throughout its lifetime as well.
I will help and support you throughout your Scentsy business and if you do decide it's not for you, you can walk away at any time and you actually get to keep the starter kit, no hidden costs or penalties.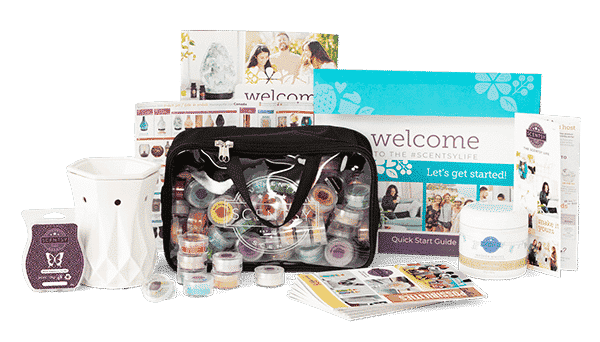 Alabaster Warmer
Shimmer Scentsy Bar
Amazon Rain Washer Whiffs (453 g)
Autumn/Winter 2019 Party Tester Set
Autumn/Winter 2019 Catalogues (1 pack of 25)
Host/Join Brochures (1 pack of 25)
Autumn/Winter 2019 Product Lists (1 pad of 50 sheets)
Consultant Guide
Quick Start Guide
Product Training Guide
Order Forms (1 pack of 50)
Order this kit by calling 0800 7720656
If the answer is "yes" and you are ready to become a Scentsy UK Consultant please click here
If you would like to join but do not live in the UK please contact me here
Not ready just yet? If you would like to receive a free no-obligation information pack, please click here
Alternatively, you are welcome to call me on 0800 772 0656.
Become a Scentsy Consultant and Join Today
Have a question? Give us a call 0800 7720656