Scentsy UK, Ireland and Europe 10% Sale Throughout February 2016
The Scentsy Sale Is Here
February is here and for all the long term Scentsy fans out there, that can means TWO things.  The Scentsy Sale has arrived and it is an awesome month to start your own Scentsy business, with our super-size starter kit!
With 10% of our single and multi-pack Scentsy bars, it is a great time to stock up on your favourite wax refills!
Our Scentsy warmers are also included in the sale, together with our stunning Scentsy Diffusers.  If you haven't seen these, please do take a look as they are just beautiful!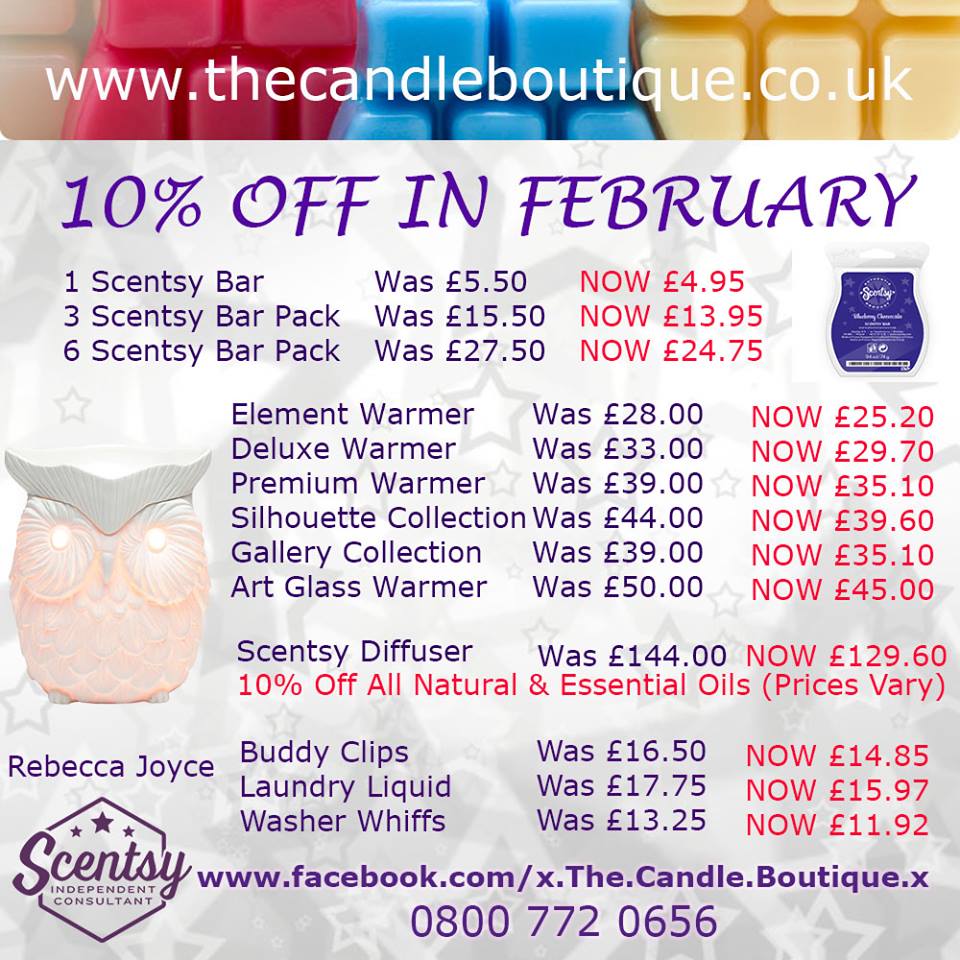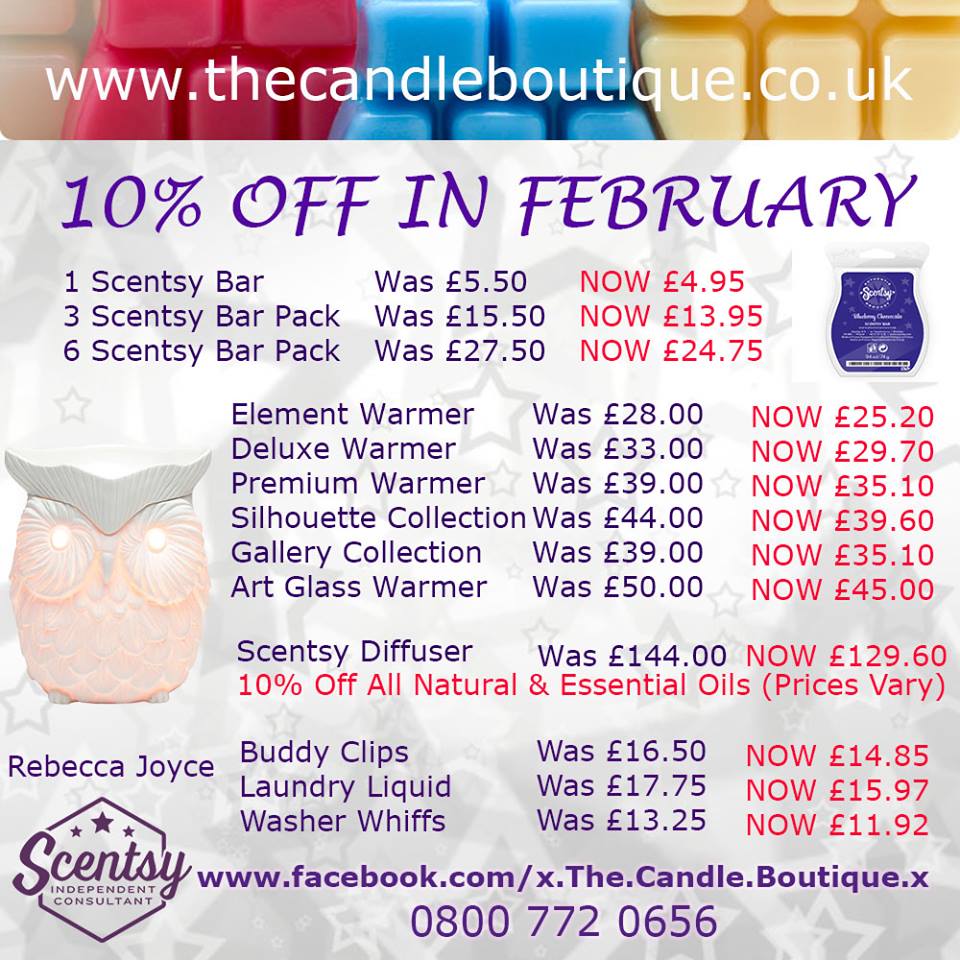 As always, if you have any questions, or if you would like to take advantage of the savings offered by the Scentsy sale, please do either email sales@thecandleboutique.co.uk, telephone 0800 917 6204 or message me via Facebook