Save Money With Scentsy – Introducing The Combine & Save Packs
"How Can I Buy Scentsy Products?"  "Is There A Kit I Can Buy When Trying Scentsy For the First Time?"
Saving Your Pennies With Scentsy
So, it is still snowing in April!!  I took my daughter to the shops the other day to buy her school summer uniform (well you never know, a miracle may happen!!) but I did buy it a year too big to make sure she can wear it next year lol  Her school uniform is blue and she is very much a girlie girl so in her words "mummy this dress is disgusting and yukky", silently I have to agree! lol
Today we are off to a kids play centre with her best friend which she is very very excited about, I have to confess I am not sharing her excitement.  A play centre in the school holidays = how many kids can you squeeze into a room!
My plan for next week is to convince her to try and ride her bike, if there is a remote chance that she will hurt herself then she will not attempt it.  I need to find some free activities for the week as my budget for the Easter school holidays is already depleted lol  If anyone has some ideas of free places to visit in Essex please let me know!
With that in mind, I often get asked if there are any Scentsy offers to save some pennies.  A great way to receive free or discounted Scentsy products is of course to host a party rf basket party but another way is to take advantage of our Scentsy combine and save packs.  Another suggestion is that if you have a friend or family member who are also looking to buy Scentsy, why not purchase one of the Perfect Scentsy packs between you?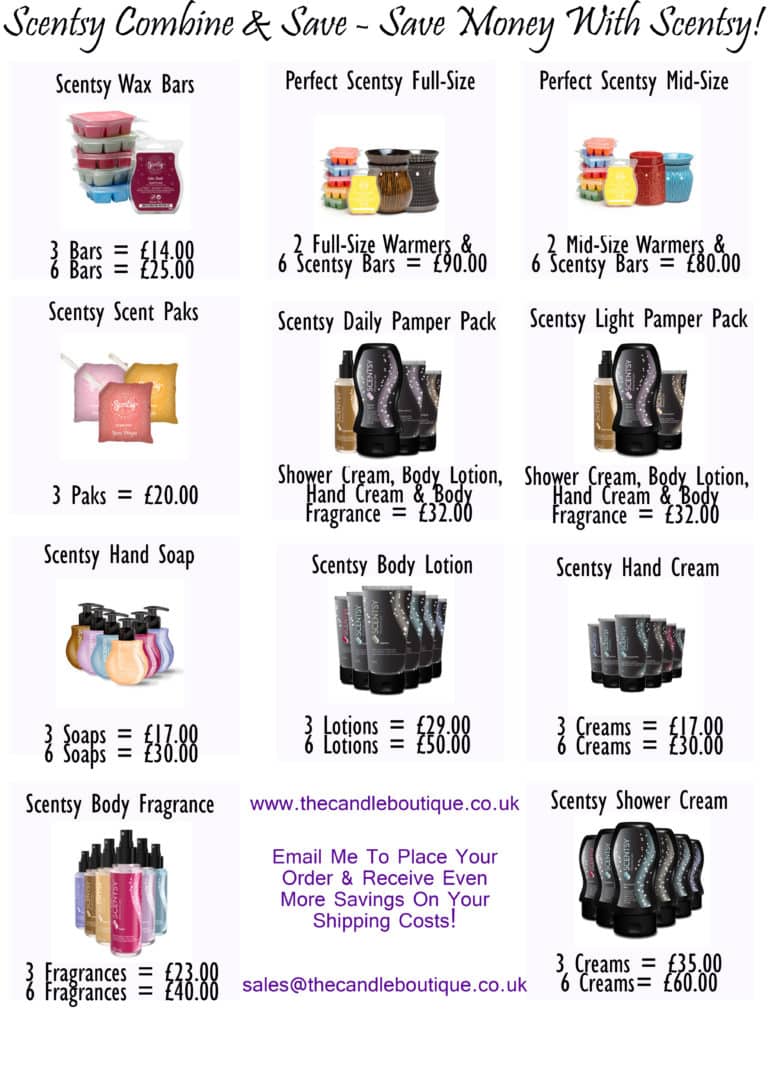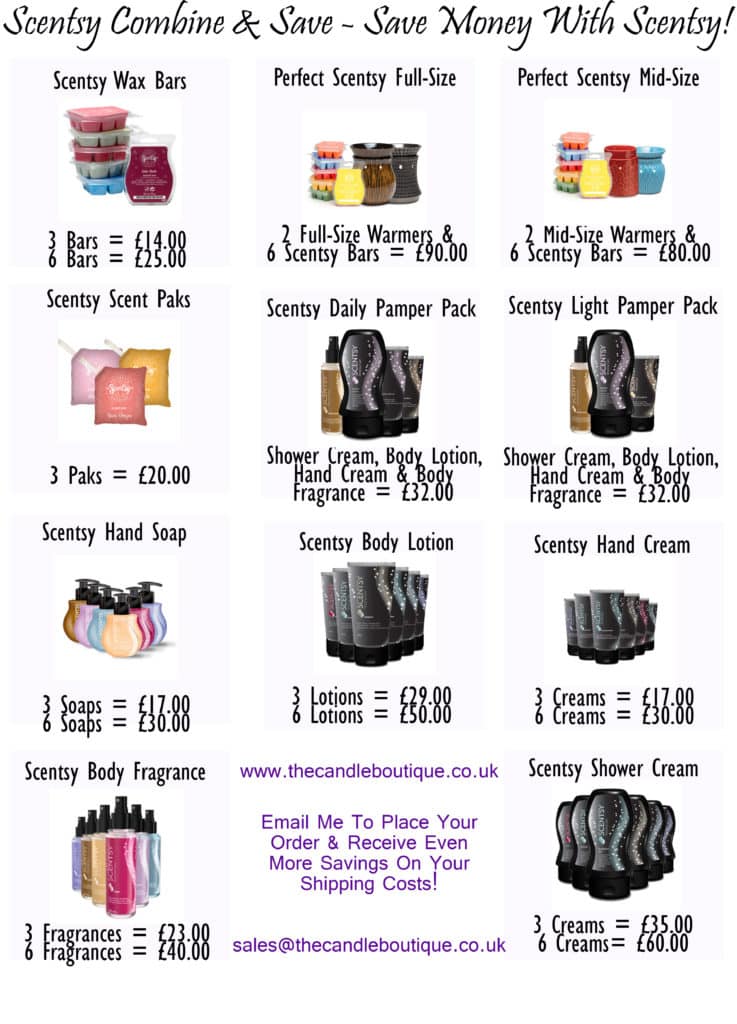 We have money saving packs for nearly all our products including the Scentsy Personal Care range (I can highly recommend the Scentsy Vanilla Suede Body Fragrance).  If you need any help putting together your order, please get in touch and I will help you make the most of the savings.