Scentsy Sale – 10% Off Throughout August 2015!
Wow the end of July and beginning of August has been crazy, crazy, crazy!
Along with two other Scentsy Directors. I held a stall at the New Forest Show.  Aside from the Ideal Home Show, this was the largest stand I have ever been involved with and is something we will definitely be repeating next year.  We noticed a definite increase in the brand recognition and those who already had a warmer – there are a lot of Scentsy fans out there now!
August is one of my favourite Scentsy months.  We have our annual Scentsy convention, our exciting joining offer and of course our 10% Scentsy sale.
Grab A Scentsy Bargain!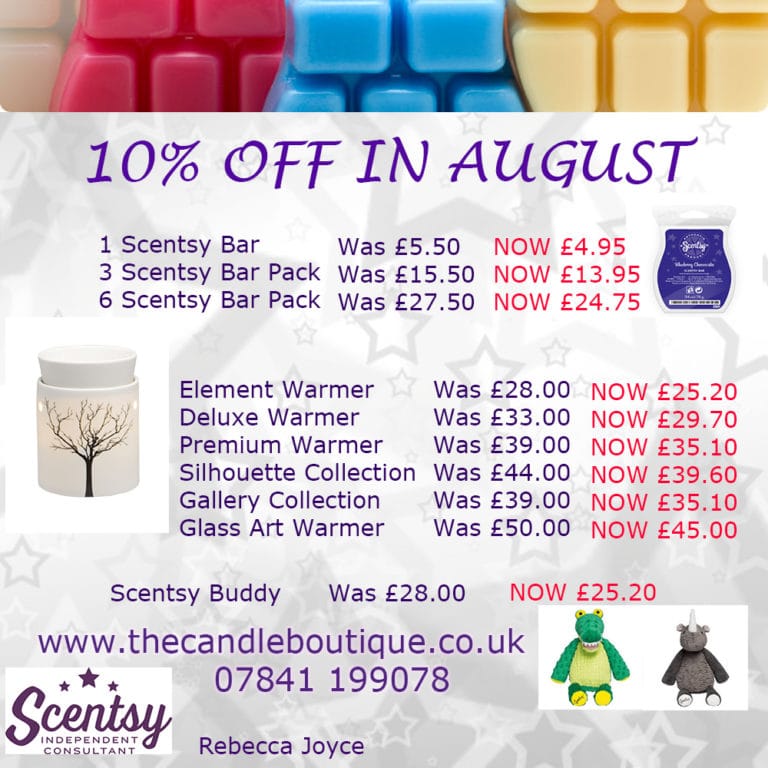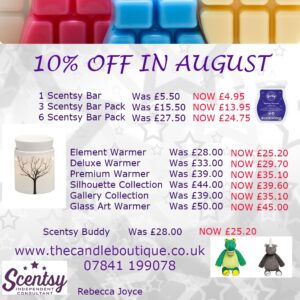 With our 10% sale, you can stock up on 6 of your favourite Scentsy wax bars for only £24.75, or even treat yourself to the Scentsy Tigers Eye warmer with a saving of £5.
As always, if you would like to place an order, please visit my website, then email/call me directly to receive details of my special shipping rates.
So, what are you going to treat yourself to this month?