Join Scentsy And Become An Independent Scentsy Consultant
Work From Home With Scentsy
Over the last few weeks I have really found myself reflecting back over my time with Scentsy.  I joined as I needed a distraction and then it evolved into wanting to contribute financially towards the household bills.
I used to always here "how is your little business going?" and always felt that people weren't convinced that what I was working so hard at was worth my time.  I am quiet, but I am very very stubborn.  I was determined that this "little business" was going to be my family's future.  As a child, my mum was always there when I got home from school and I wanted my daughter to have that same memory.
Fast-forward 4 years.  Although it has been far from easy and there have been many occasions when I was tempted to walk away, I now have a business where I can hold my head high and know I am making a positive impact on our finances.  I get to take my daughter to and from school every day and I know I will be able to do the same for our second daughter when the time comes.
Right this minute, I am sitting at my parent's house in France working.  That may not sound great that I am working whilst on holiday, but I haven't had to take any time off work, I can work wherever I want to!
This is why I love Scentsy, it gives everybody the opportunity to work from home.  It is far from easy, but it is so so worth the hardwork that you put into it.
I have a thriving group of consultants now, located throughout the UK, Ireland, Spain and Australia and I love watching and helping them work towards their goals.
Join Scentsy in August & Receive A Super-Size Starter Kit
If you are reading this and want to try a genuine business opportunity that can give you the chance to work from home then August is a great time to launch your Scentsy business.
We are now on the countdown to the beginning of Christmas shopping (October is traditionally a very very busy month for me), so people will be wanting to spend money – is there a better time to start a business?
Another benefit of joining Scentsy in August is that you will receive a super-sized starter kit.  Not only will you receive the current Spring/Summer catalogues and fragrance testers, you will also receive the Autumn/Winter catalogues and fragrance testers which are launching on the 1 September 2015.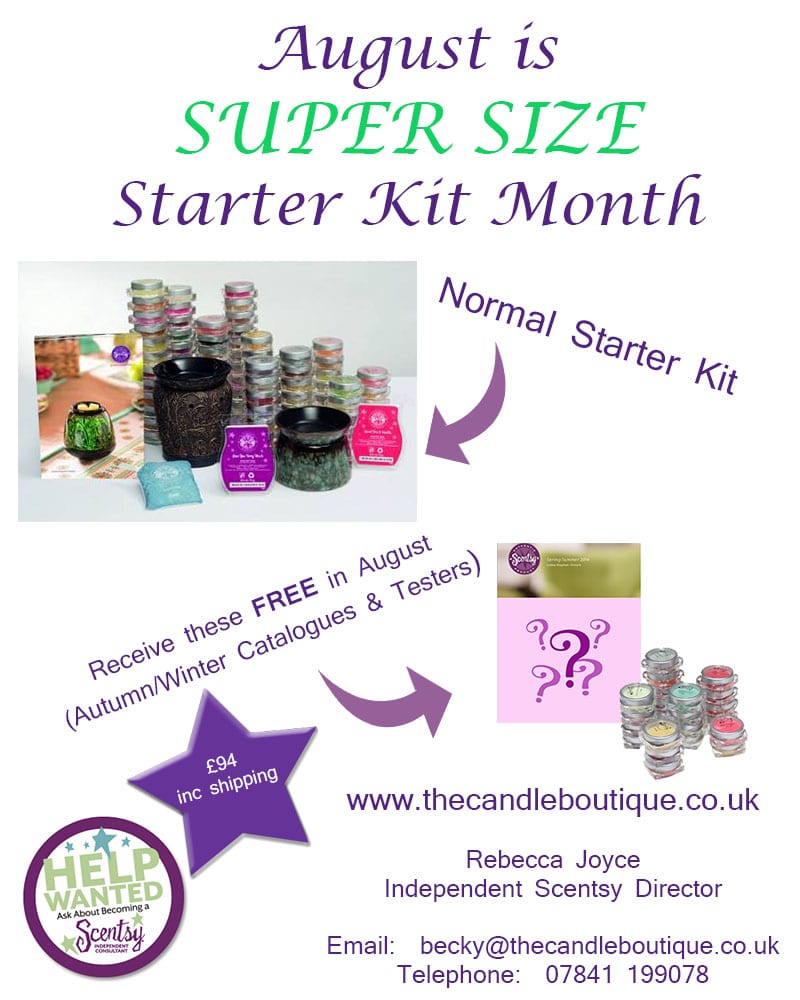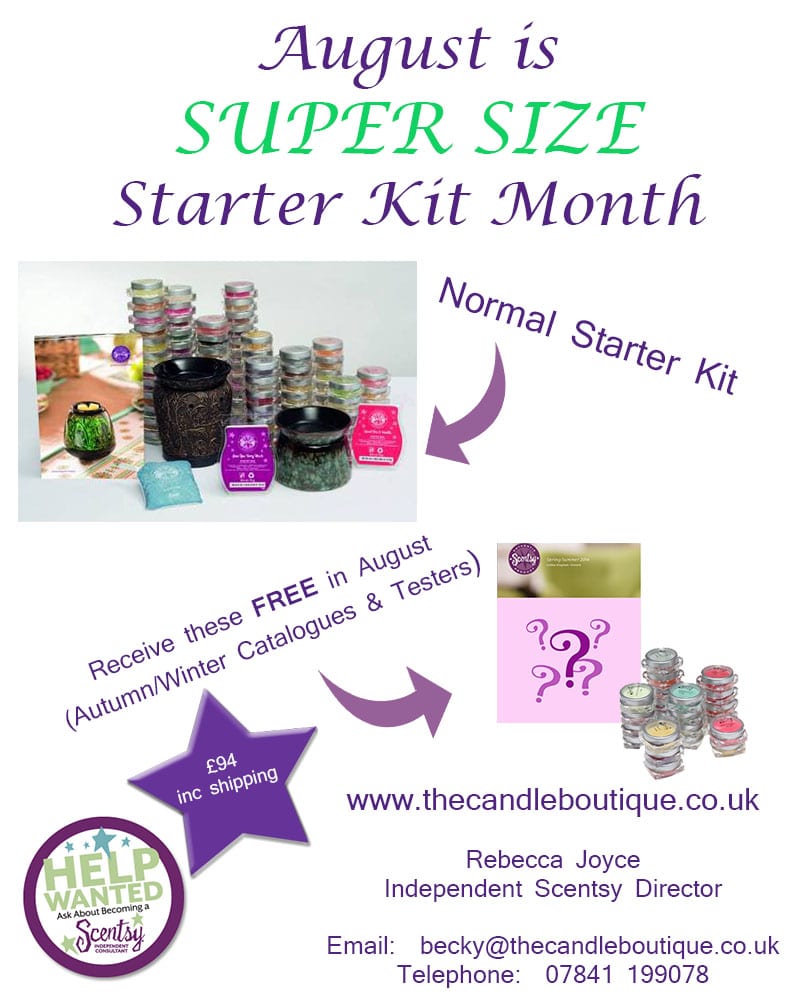 Scentsy 10% Sale
As if it couldn't get any better, during August 2015, it is also 10% on all products (excluding the Scentsy Roosevelt the Rabbit Buddy), so you will be able to introduce those brand new to Scentsy with a discount!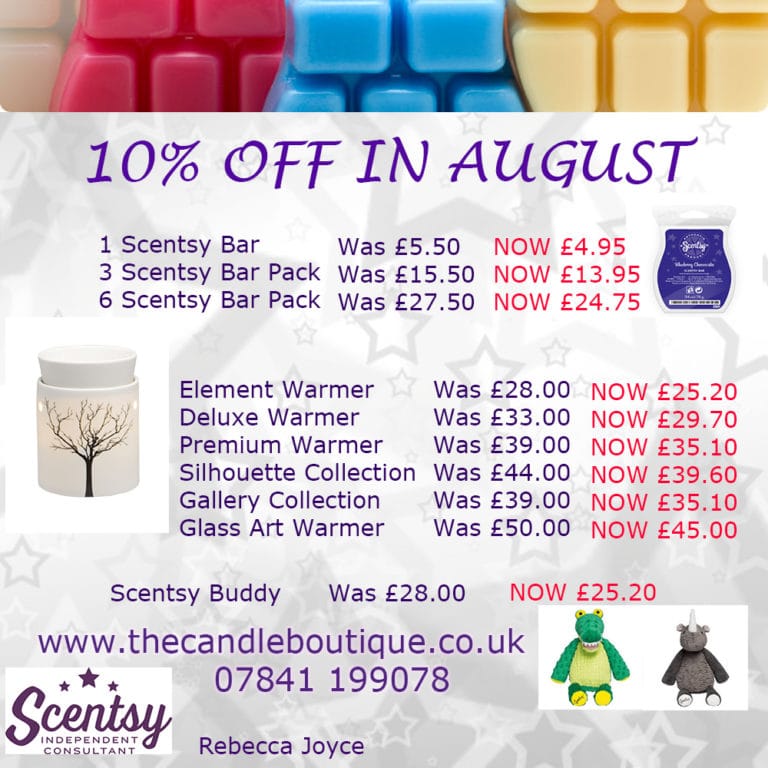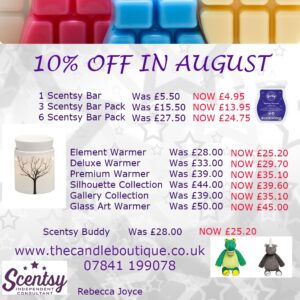 If you are interested in joining Scentsy and my team and would like to receive an information pack, please email me becky@thecandleboutique.co.uk
I look forward to welcoming you to the team.