Interior Decorating Dilemma
Please Help Me Choose My Scentsy Warmer
So, after 3 years of living here, I am very very excited that we are finally ready to decorate our bedroom. When we bought this house, it was run down, not derelict, but it has felt like it at times! The room that will be my office currently has no ceiling, unfortunately the pots and pans placed underneath the bath to catch the drips were unknown to us – I can laugh about it now lol So anyway, back to our bedroom.  Picture it if you can.   Bare walls, full of holes where shelves and pictures once hung.  A filled in hole in the ceiling; we are convinced the previous owners must have fallen through it from the loft.  The best bit is the floor.  We have white glossed floorboards, but unfortunately they did not move their bed when painting the floor and our bed is a different size! As you can image, I am now beyond excited about the thought of finally making the room warm, homely and ours. I love browns in the bedroom, I am all about being cozy and I think browns and creams create that feeling.  I am thinking of something similar to the image below (but with carpet to hide our designer floor!) with an accent of plum.
Which warmer would you match with this room?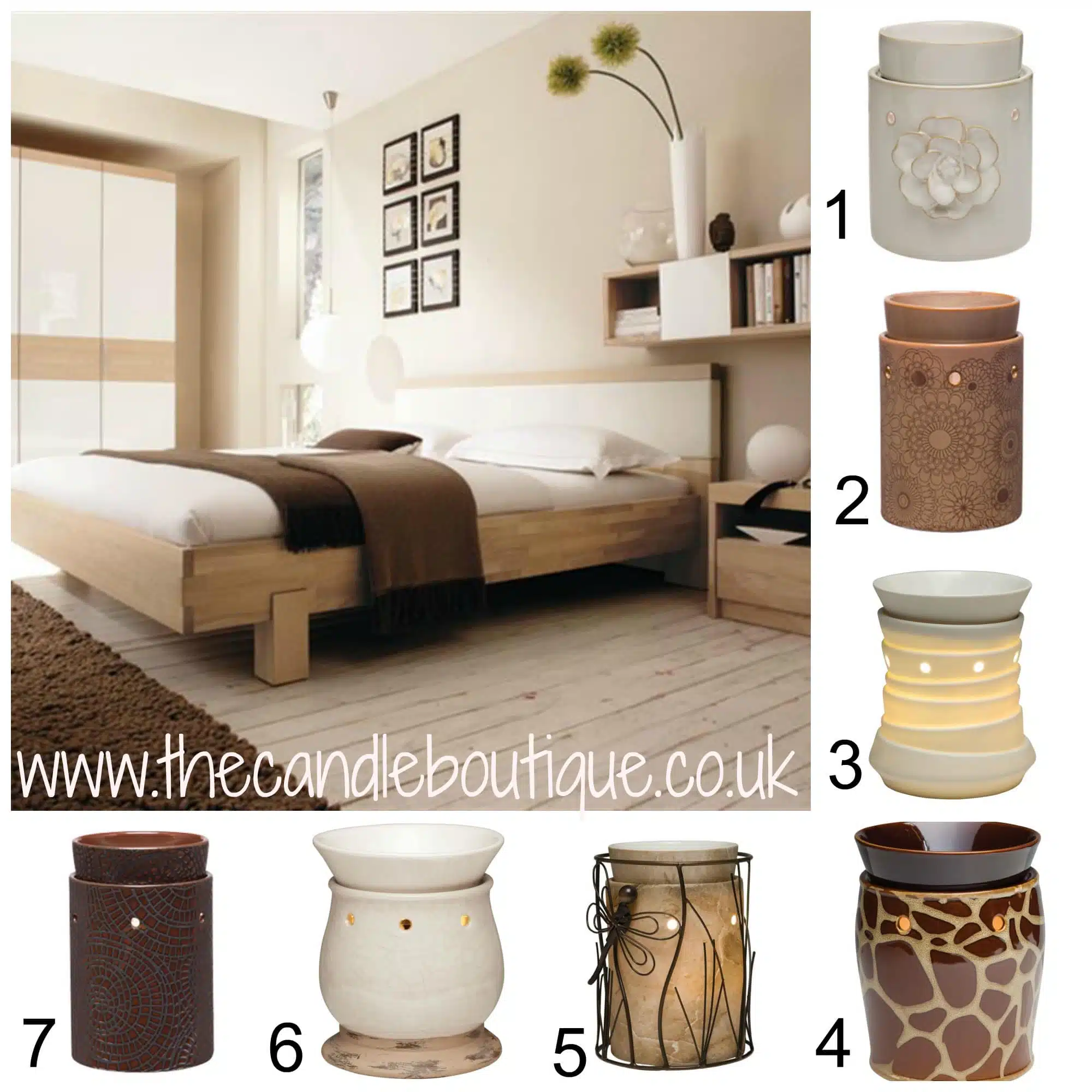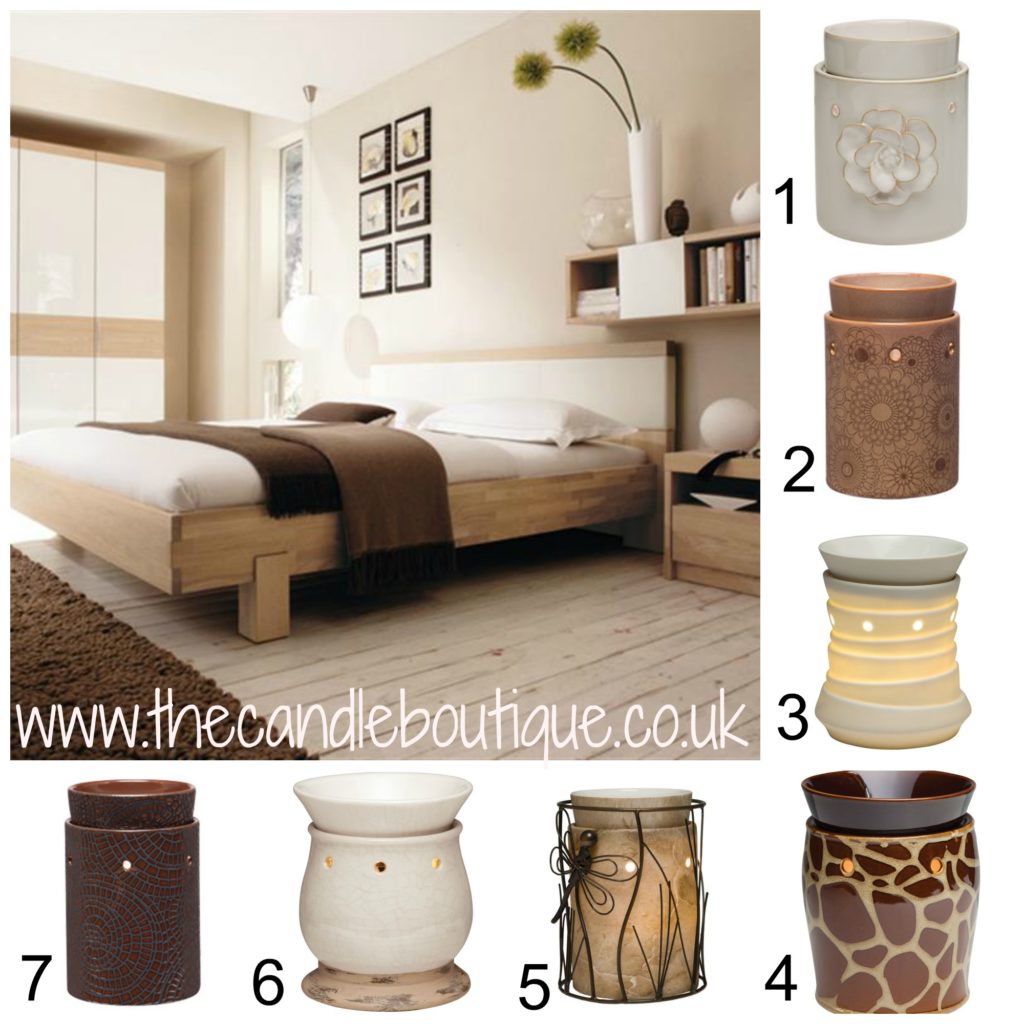 I am wondering whether number 5 would look good – the Travertine Warmer with the Dragonfly Wrap? Any suggestions would be appreciated.