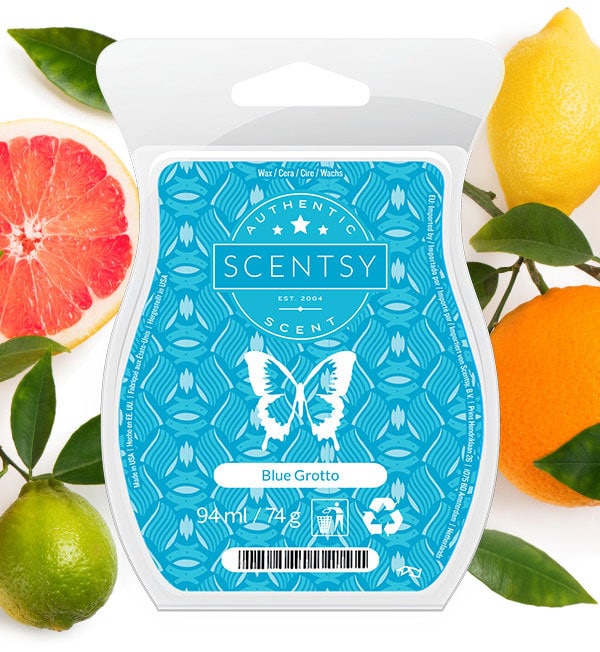 Scentsy Seasonal Scentsation For Summer 2017 In The UK Will Be Blue Grotto!
I'm so pleased we have this bar now in the UK, I am lucky enough to have tried this fragrance before and it is AMAZING!!  100% one of my all time fragrance bars.
Blue Grotto Scentsy bar will be available to buy from 1st July until 30th September 2017 or while supplies last!
Run away with fresh tropical notes, sweet citrus and lush botanicals in our newest Seasonal Scentsation!
This wax fragrance has previously been available in the USA and Canada and I am so pleased that we will now be able to offer it to our customers here in Europe!
To request your sample, please contact me here.