Consultores Scentsy Ahora puede participar en España
Ya es oficial! Scentsy Scentsy lanza fragancia en España!
Nuevas Consultoras pueden inscribirse en España del 10 de agosto, 2014, y se pueden vender desde 08 de septiembre 2014
Si usted está interesado en unirse como Consultor en España vaya directamente a nuestro sitio
https://thecandleboutique.scentsy.co.uk/Enrollment/Join
Si tiene alguna pregunta o desea obtener más información sobre esta fantástica oportunidad por favor envíeme un correo electrónico a:
Solicite su GRATIS Scentsy paquete de información
Esta es una increíble oportunidad para unirse a una compañía de gran éxito multimillonario.
A medida que su patrocinador, voy a ser capaz de pasar mi conocimiento a ti y voy a ofrecer pleno apoyo y formación en el lanzamiento, crecimiento y funcionamiento de su negocio Scentsy.
Si desea recibir más información sobre unirse a Scentsy, por favor rellene el siguiente formulario:
[ninja_forms_display_form id=3]
¿Qué es Scentsy?
Scentsy es una multimillonaria compañía de venta directa de Estados Unidos.
Scentsy comenzó con una idea simple – una, sin mecha alternativa segura a las velas perfumadas – y rápidamente se convirtió en una de las compañías de venta directa de mayor éxito en el mundo. Este concepto es sin mecha calentadores cerámicos decorativos diseñados simplemente para fundir la cera perfumada con un elemento de calentamiento en lugar de una mecha tradicional y llama.
Empresarios Heidi y Orville Thompson encontraron la línea de productos en un espectáculo en casa a principios de 2004, compró la pequeña empresa, y se trasladaron Scentsy a Meridian, Idaho, EE.UU., donde primero la oficina central de la compañía era un 40 pies contenedor océano en una pequeña oveja granja. Los Thompsons se inspiraron en la forma fragancia trae emociones y recuerdos de gran alcance a la superficie – sin los riesgos de seguridad de una vela quema – y lanzó Scentsy como una empresa parte de planta de ese mismo año.
Scentsy se unió a la Asociación de Venta Directa EE.UU. (DSA) en 2004 y se inscribió su primer Consultor Independiente. Desde entonces, la compañía ha ampliado sus operaciones, contratado a un equipo ejecutivo fuerte, ampliado su línea de productos, innovado en torno a la oportunidad de negocio Scentsy, y ha recibido numerosos premios por su crecimiento y las prácticas comerciales éticas. Scentsy fue nombrada la compañía número uno de productos de consumo en la lista 2010 Inc. 500, clasificado entre los 100 primeros en la lista Inc. 500 2011, apareció en la Venta Directa Noticias lista Global 100 de las principales compañías de venta directa de 2010, y recibió la DSA 2010 y 2011 Premios Éxito y 2009 Rising Star Award de la DSA.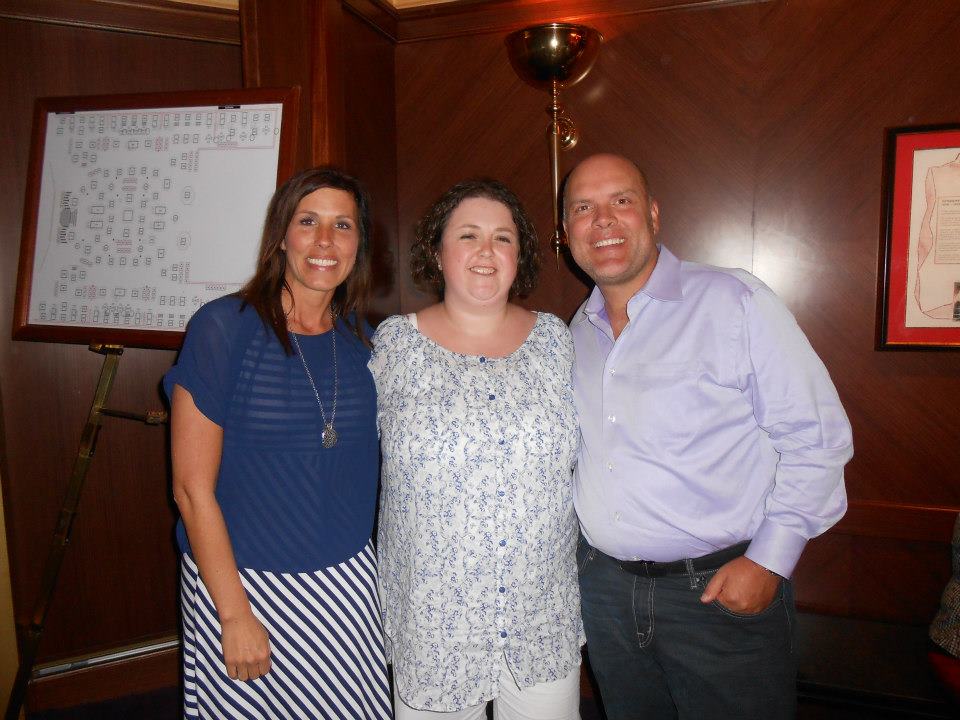 Me with Heidi and Orville Thompson on the UK's first Incentive Trip in May 2013 (a Mediterranean cruise).
Hazte Consultora Scentsy en el Reino Unido, Irlanda, Alemania, Australia, EE.UU., Canadá, España, Francia y Austria
¿Tiene amigos o familiares que puedan estar interesados ​​en unirse a Scentsy? ¿Usted ama Scentsy y saben que van a hacerlo? Por favor, dígales esta noticia emocionante y transmitir mi dirección de correo electrónico si desean cualquier información con respecto a unirse a Scentsy.
Si usted tiene alguna pregunta en absoluto con respecto a cualquier aspecto de Scentsy, por favor envíeme un correo electrónico hoy en día.
Emai: becky@thecandleboutique.co.uk
Visita, como y compartir mi página de Facebook
https://www.facebook.com/x.The.Candle.Boutique.x