Scentsy UK Discontinued Bars From 1st August 2022
Below is a list of the bars that will be discontinued from August 2022 when the new Autumn-Winter Scentsy Catalogue is launched.
The good news is that Scentsy will continue to make these bars when you add them to a Scentsy Club order.
Check Out These Amazing Perks! With Scentsy Club!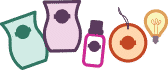 SO MANY OPTIONS
Includes all Scentsy Bars, Scent Circles, Scentsy Oils and anything else that needs a restock

GET IT WHEN YOU WANT IT Customizable delivery options let you choose your shipment frequency.

ALWAYS GET MY BAR
If we discontinue a bar that's in your subscription, we'll keep making it just for you (as long as you keep it in your order!).

10% DISCOUNT ON ORDERS OVER £36
Plus get an additional item at half price on orders over £73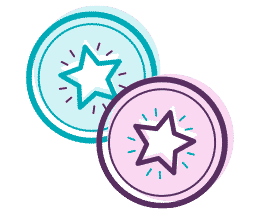 NEW! GET POINTS!
Earn points for discounts through the Scentsy Club rewards and referrals programme
Scentsy Club Popular Products
Join Scentsy Club
Scentsy Club is the best way to buy Scentsy in the UK, with 10% OFF all orders over £36 all year round and subscriptions you can pause or cancel. Many other perks are available like half-price items and the amazing Always Get My Bar.
Spice:
£

7.25

Inviting blend of vanilla beans, cinnamon, coconut and cassia.
Woods:
£

7.25

Creamy coconut and sandalwood set the scene for warm amethyst amber.

£

7.25

Sensual and earthy sandalwood perfectly paired with rich, warm vanilla. "This fragrance is purely luxury. Imagine arriving in...

£

7.25

Classically cool: rich sandalwood infused with a splash of bergamot and lime. "Shaka is a gorgeous masculine fragrance...
Fresh:
£

7.25

By The Sea Scentsy Bar The scent of ocean air wafting through dewy, seaside grass. "A classic ocean...
Floral:
£

7.25

Get lost in a balmy combination of succulent island fruits and lush orchid, balanced with a kiss of...

£

7.25

Cherry Petals feels like you just happen to come across a path of flowering cherry blossoms with some...

£

7.25

A meadow awash in summer blooms: freshly cut grass and clover with daisies, buttercups, and ivy.

£

7.25

Delicate jasmine and sweet pea strike a tranquil balance with freshly brewed green tea. "This fragrance has strong...

£

7.25

Sun-kissed petals and fruity musk celebrate all things spring with a sweet pop of strawberry.

£

7.25

Mandarin, coconut and a touch of warm sandalwood tell an enchanting tropical tale.

£

7.25

Escape to a secluded retreat of dew-kissed lily and tart-sweet kiwi, shaded by lush coconut palm. "Do you...

£

7.25

A sweet confection of berries, nectarines and vanilla-laced whipped cream nestled in marshmallow fondant.

£

7.25

Steal away to a sunny isle bursting with lush plumeria, tiger lily and sweet orange softened by vanilla...

£

7.25

Ambiance of raspberries and sweet pea petals with vanilla. "A classic combination of sweet pea and vanilla brings...
Citrus:
£

7.25

Bright limoncello sparkles against a splash of ruby grapefruit and sweet sugared musk. "Scentsy couldn't have named this...

£

7.25

Nothing says tropical quite like this mix of juicy orange, pineapple and passion fruit. "Be transported off to...

£

7.25

Fresh lemon zest, bright kaffir lime, and verbena leaf. "A real Scentsy classic that is a must-try for...

£

7.25

Kids will love this sweet, citrusy scent punched up by fresh pineapple, crisp papaya, mango blossom and ripe...

£

7.25

Kids will love this sweet, citrusy scent punched up by fresh pineapple, crisp papaya, mango blossom and ripe...

£

7.25

Lively blend of oranges, lemons, limes, and grapefruit. "If you are looking for a fragrance that is bright,...

£

7.25

Icy tangerine blended with mango and vanilla cream swirl make the sweetest tropical treat.
Fruity:
£

7.25

Heirloom peach, apricot and vanilla ice cream tempt fate (and everyone else). one of Heidi's favourites! "Apricot Vanilla...

£

7.25

Sweet dreams are made of PINEAPPLE SLICES, STAR APPLE and RASPBERRY.

£

7.25

Orange Marmalade and blackberry jam over sugar crystals. "If you love sweet fruity fragrances, but with a bit...

£

7.25

Zesty key lime, sweet cherry, and juicy berry: a delicious scent reminiscent of a soda fountain drink. "Bring...

£

7.25

Sweet-tart granada spiked with kiwi and sugarcane. "Kiwifruit brings a sweet, tart, fruity fragrance to your home. A...

£

7.25

Icy citrus zest and tart red berry juice blended with delicate, sweet white lychee. "Lychee Sorbet is such...

£

7.25

Juicy honeydew melon fresh from the vine is adorned with freesia and wild poppy.

£

7.25

Paradise is only a whiff away with floral Hawaiian lei and violet over fruity-fresh pineapple.

£

7.25

Exotic blood orange and sparkling pink pineapple are punctuated by fierce snapdragon.

£

7.25

Fresh pineapple steals the show in this eye-opening tropical production.

£

7.25

Pretty, with swagger to spare! Pink pomegranate, prosecco and wild raspberry were born to be wild. "Hands up...

£

7.25

Ripe pineapple and luscious peach blend sweetly over a bed of blooming plumeria. "Luscious peach tones combined with...

£

7.25

A little sweet, a little tart the perfect bite of black cherry. "Simply Black Cherry gives you the...

£

7.25

A sweet blend of mouth-watering strawberries and soft rose petals with a touch of sheer musk. "Strawberry Rose...

£

7.25

Fresh strawberries sparkle alongside sweet pea and shimmering sandalwood.

£

7.25

Pineapple and coconut bask in a warm mandarin glow. "Bask in the summer sun with this bright fruity...

£

7.25

Sweet, lip-smacking watermelon slices spiked with juicy tangerine and dewy greens.