How To Party With Scentsy!!
Party With Scentsy
There are a few different ways to party with Scentsy – all giving you the opportunity to earn half-price items and product credit!
Home Parties
You gather all your friends and family, ask them to bring a bottle and we bring Scentsy to you! The Scentsy fragrances are designed to evoke memories and it is great fun to hear people's stories and memories which are triggered by the fragrance testers!
If someone can't attend your party, but would still like to order from Scentsy then you can simply take their order before your party and this can be included towards your Scentsy hostess rewards!
An example of your hostess rewards is, your party's order reaches the value of £150.00, you will receive one half-price item and £15.00 Scentsy product credit. If one of your guests then book a party of their own, for attending that party you will also receive an additional half-price item!!
Basket Parties
A basket party is a great alternative to a conventional party if you have trouble getting all your friends and family in one place at the same time! We will send to you a warmer, some cubes to warm, some fragrance testers, one of our gorgeous Scentsy Buddy toys, together with some catalogues and order forms. You can borrow these for 7 to 10 days and in this time you can show your friends and family and collect their orders. You will receive all the same hostess party rewards as if you had held a conventional party.
Envelope Party
Another alternative is we would simply send you some catalogues, order forms and some cubes of our wax. Again, you would receive all the usual hostess rewards. This party is perfect for taking into work or simply delivering to friends and family if you do not have the time to demonstrate the warmer.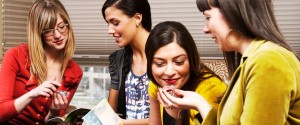 If you would like to host any of these parties, please either call me on 07841 199078 or email me becky@thecandleboutique.co.uk