Do Scentsy UK Warmers Use a Light Bulb?
Will My Scentsy Warmer Be Supplied With a UK / European Plug Socket?
What is The Difference Between the European and US Scentsy Warmers?
My husband is happy watching the Monaco F1 Grand Prix and my daughter is in her element playing with her Moshi Monster figures (I had hoped we had escaped that craze but no such luck!) so I am sitting in the dining room with my Bruno Mars album blasting out – LOVE lazy Sundays!!!
Now that the Scentsy brand is becoming recognised, one question that I do seem to be getting asked very frequently is "where do I buy the light bulbs from?", so I thought I would take the opportunity to explain the difference between the US/Canadian warmers, compared to the UK / European Scentsy warmers.
How Does A US / Canadian Scentsy Warmer Work?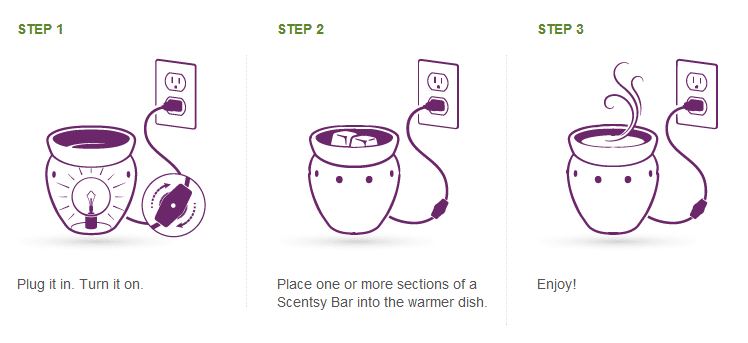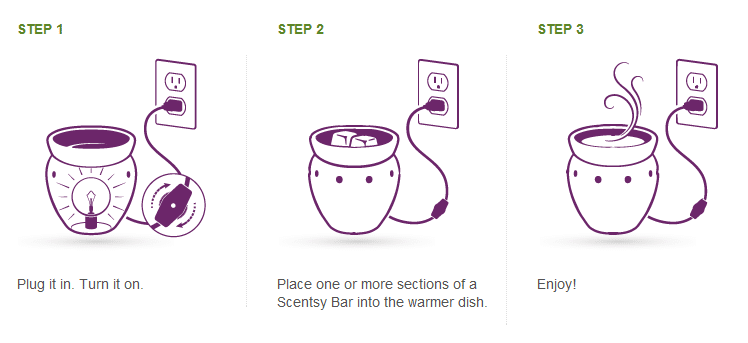 In the US / Canada, the Scentsy warmers have either a 25, 20 or 15 watt lightbulb which will need to be replaced periodically. The bulbs can be purchased directly from the Scentsy consultants at a low price. If you are in the US / Canada and reading this blog, unfortunately as I am in the UK I am unable to supply Scentsy products to you. To find a consultant, I would advise visiting the Scentsy website where you will find a consultant locator tool.
How Does A UK / European Scentsy Warmer Work?


As you can see from the image above, our Scentsy warmers do not have lightbulbs. Instead we have a heating plate which gently warms the wax. Located within the warmer, under the plate, we have LEDs. LED light bulbs are known for their low energy consumption and capacity to significantly reduce your power bill and on average LED light bulbs last over 50,000 hours! The LED bulbs are for lighting effect only. The complete warmer only uses 14w. Here in the UK / Europe, our Scentsy warmers have an on/off switch on the back of each warmer, whereas in the US / Canada, their switches are located on the cord. Each warmer is supplied with a 3 year guarantee, so should anything go wrong, simply contact your consultant and they will be more than happy to assist.
I Live in Europe, Can I Purchase a 2 Pin Plug For My Scentsy Warmer? Will my Scentsy Warmer Be Supplied With a UK /European Plug?
Within the UK and Europe our cords are detachable as we have varying plug sockets within Europe. If you purchase your Scentsy warmer within the UK you will automatically receive the 3 pin plug. Within Europe (other than Ireland and Germany), Scentsy also ship directly to France, Spain, Italy, Austria and Luxembourg and will automatically send you a 2 pin plug socket with your order. To place an order you simply need to visit my website.
Alternatively, if you live within the UK / Europe, you are more than welcome to email me sales@thecandleboutique.co.uk to place an order where I can offer cheaper shipping rates than those charged by my Scentsy website.
I am hoping this blog answers any questions you may have had about the lightbulbs or plug sockets, but if you have any queries at all regarding Scentsy and their products, you are of course more than welcome to comment below or email me becky@thecandleboutique.co.uk