Introducing the Limited Edition Collection Nutcracker Warmer
Scentsy's First Collector's Edition Warmer – The Christmas Nutcracker
On Saturday, we were introduced to The Nutcracker Scentsy warmer, Scentsy's first numbered collectors warmer.  With each warmer, you will also receive a matching Christmas tree ornament.
Each warmer has been numbered on the bottom and has been limited to one per customer – they will be a collector's item for any Scentsy fan!
"The traditional guardian of good luck and goodwill, this limited edition, numbered 2014 Nutcracker is an iconic symbol of Christmas. Sharply dressed in opulent shades of red, black, and gold, a warmer dish is cleverly hidden inside his cap. This spirited sentry is paired with a matching 8 cm Christmas ornament to adorn your tree or holiday decorations for years to come!"
If you would like one, be quick as I think this little guy will be snapped up quickly.   You can order him directly from my website by clicking here.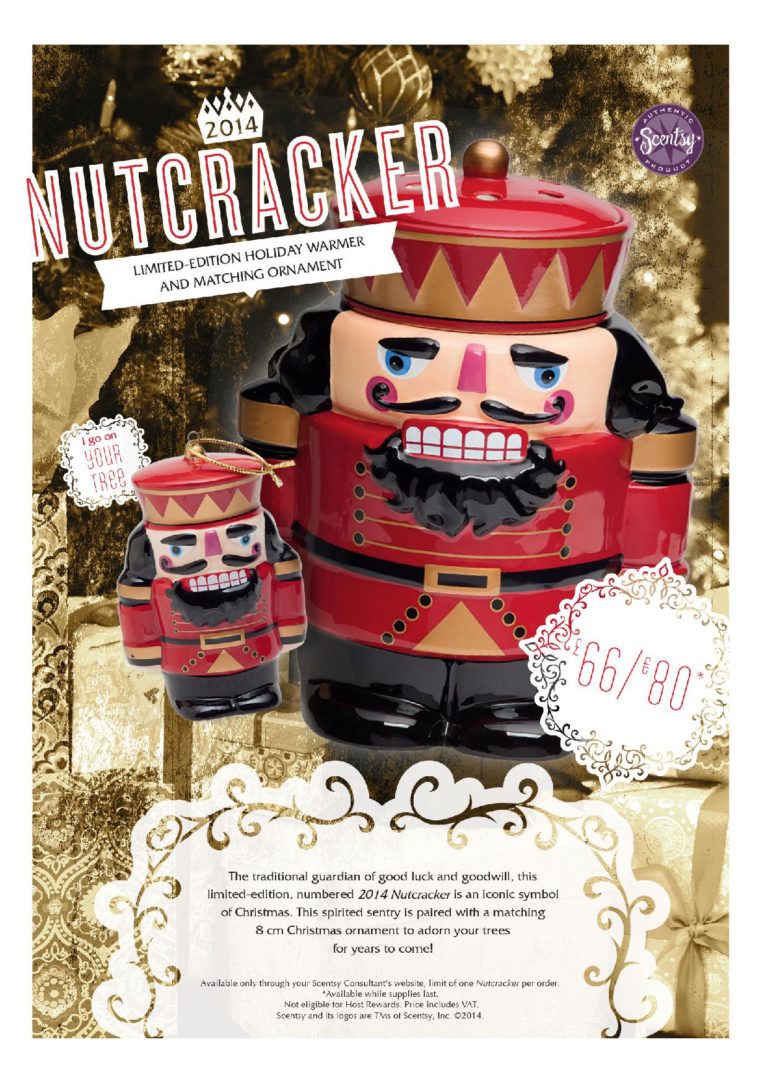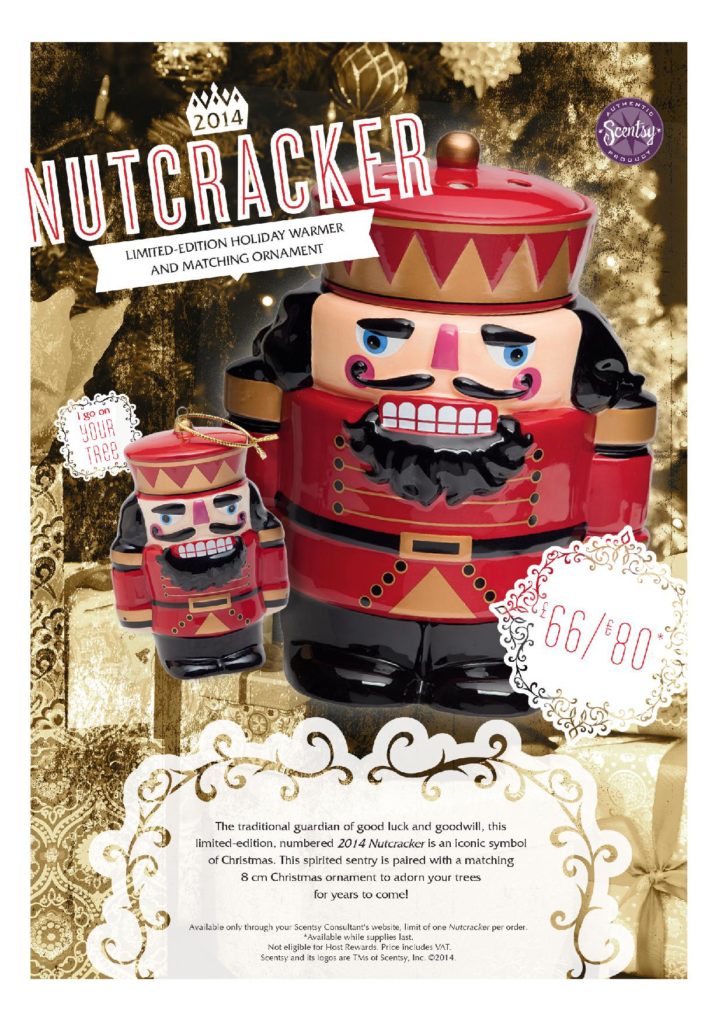 So what do you think?  Love him or hate him?