Introducing the Scentsy Autumn/Winter 2013 Catalogue
New Scentsy Scented Wax Warmers Added To The UK Scentsy Catalogue
I am so excited about the brand new Scentsy UK catalogue which was released on the 1 September 2013.  I honestly believe this is our best catalogue yet!
In this blog I thought I would do a walk through of the new Scentsy warmers and then I will talk about the new Scentsy fragrances in the next blog.
I can't decide if I am most excited about the new Gallery collection or the eagerly anticipated Butterfly Silhouette Collection wrap.
Following the success of the Gallery collection in the last catalogue, Scentsy have now added another Gallery warmer, with a slightly more modern look, teamed up with the Van Gough and Bling collection frames.  The fantastic thing about these frames is that they will also fit Scentsy Cream Gallery warmer from last season's catalogue.
Introducing the Scentsy Ebony Cube Gallery Collection Warmer & Van Gough and Bling Frames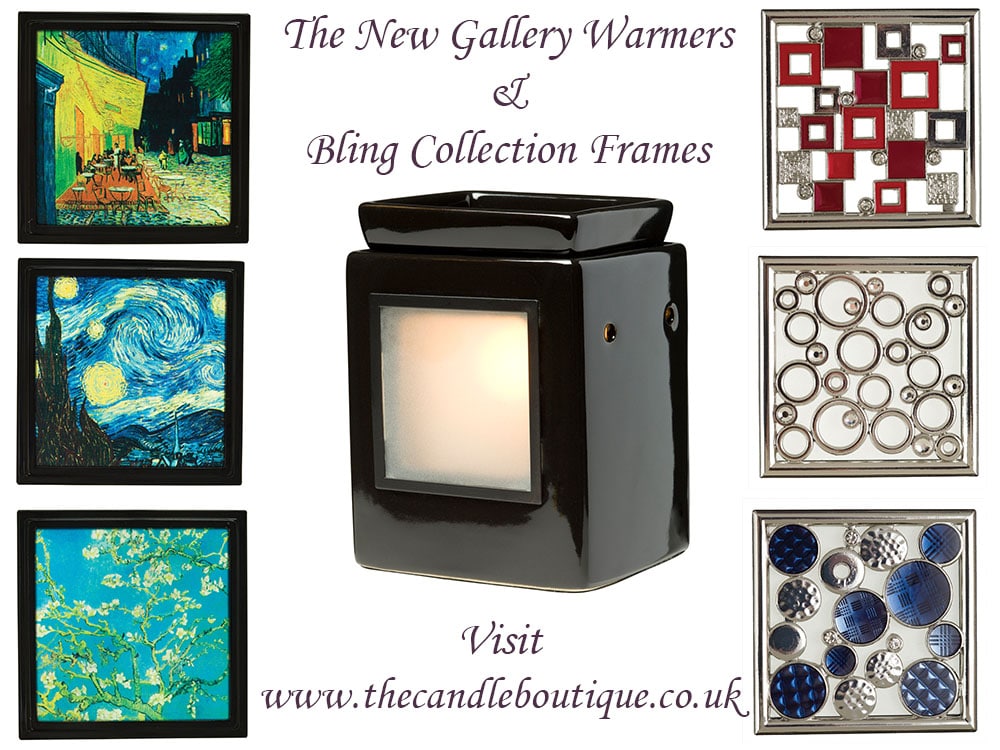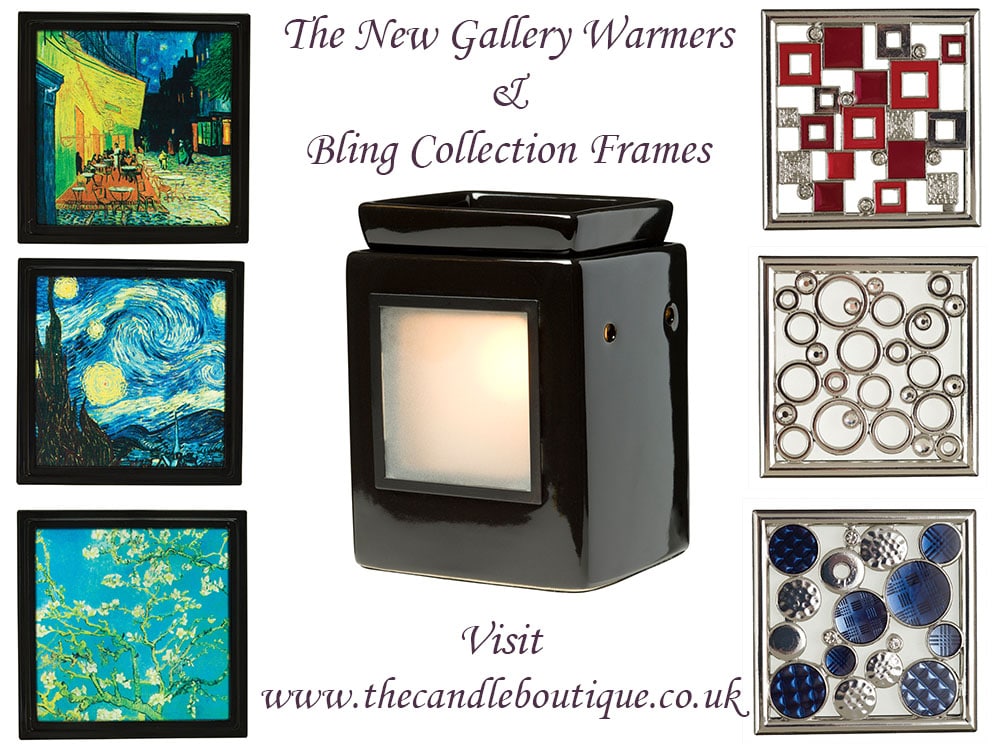 Scentsy Introduces the New Butterfly, Coil and Crown Wraps
When the Scentsy Butterfly Silhouette Collection wrap was launched in the US last year, we were green with envy here in the UK and Ireland and have been beginning for it ever since!  Scentsy have finally put us out of our misery!!  What do you think?  I really believe this is going to be a very fast seller.  We also have the new Coil and Crown wraps to complete the Scentsy Silhouette Collection.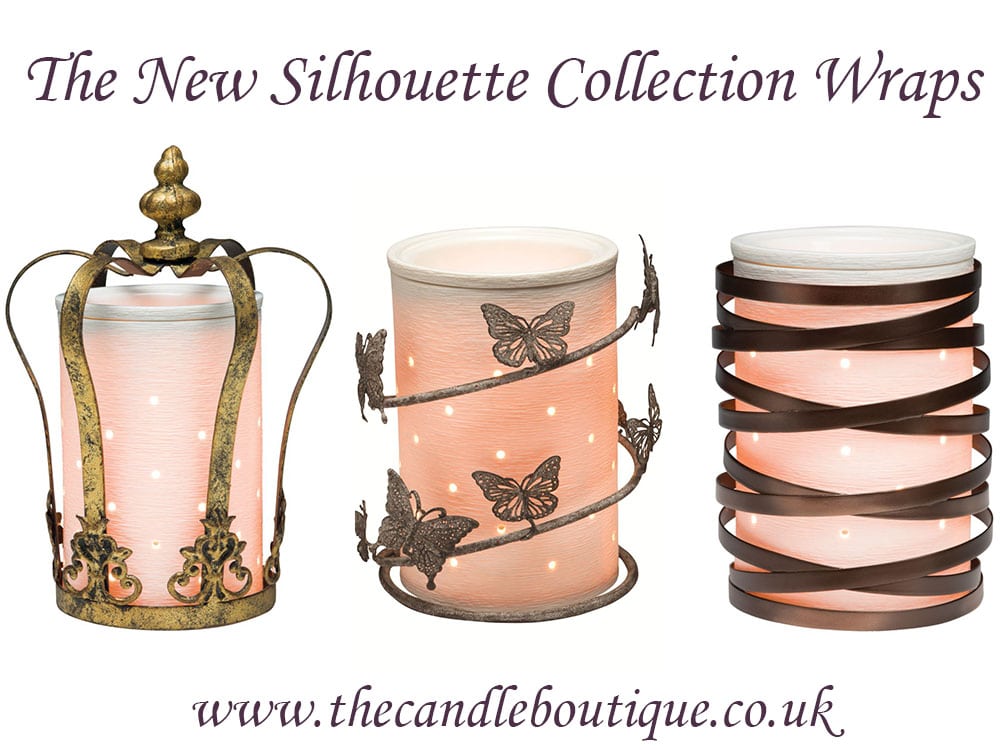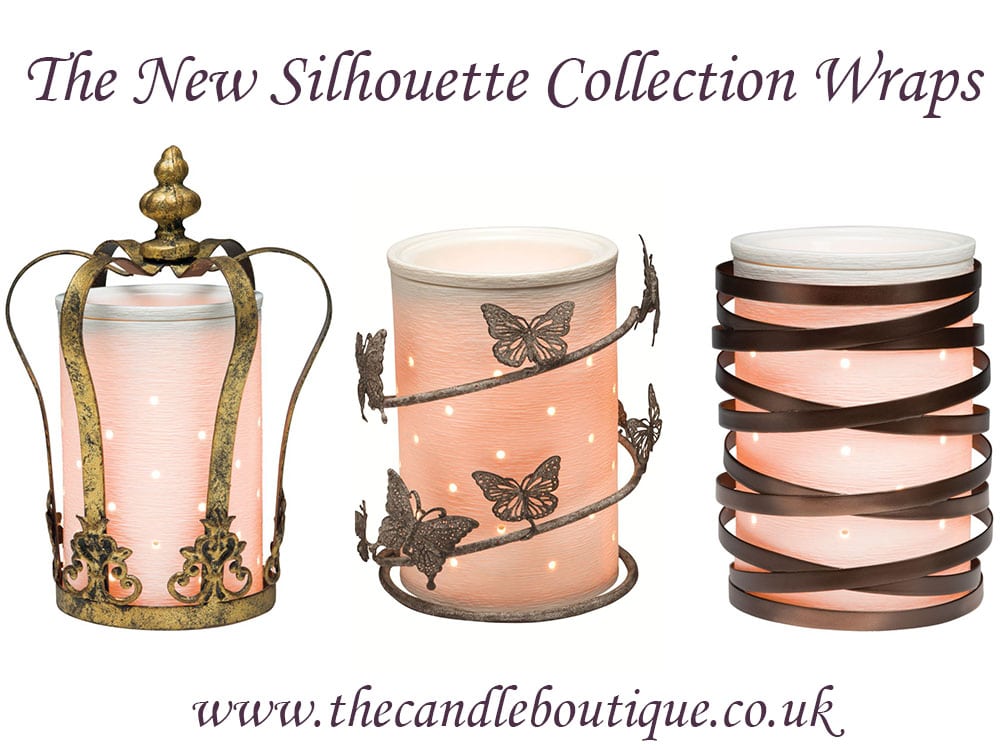 Tilia has consistently been in my personal top three sellers since it was introduced to the Scentsy catalogue and following it's success here in Europe, Scentsy have now added another warmer of the same styling called Finch.  These are beautiful warmers and absolutely stunning in the evening, they make great coffee table lights.
Animal print has been very popular for the last few years and we have always had our Scentsy Zebra warmer to compliment this fashion.  Scentsy have now expanded on the animal print range and have introduced the Giraffe and Leopard print warmers.  There were a lot of "ooohs and aaahs" at our Scentsy convention in August when consultants saw these warmers for the first time.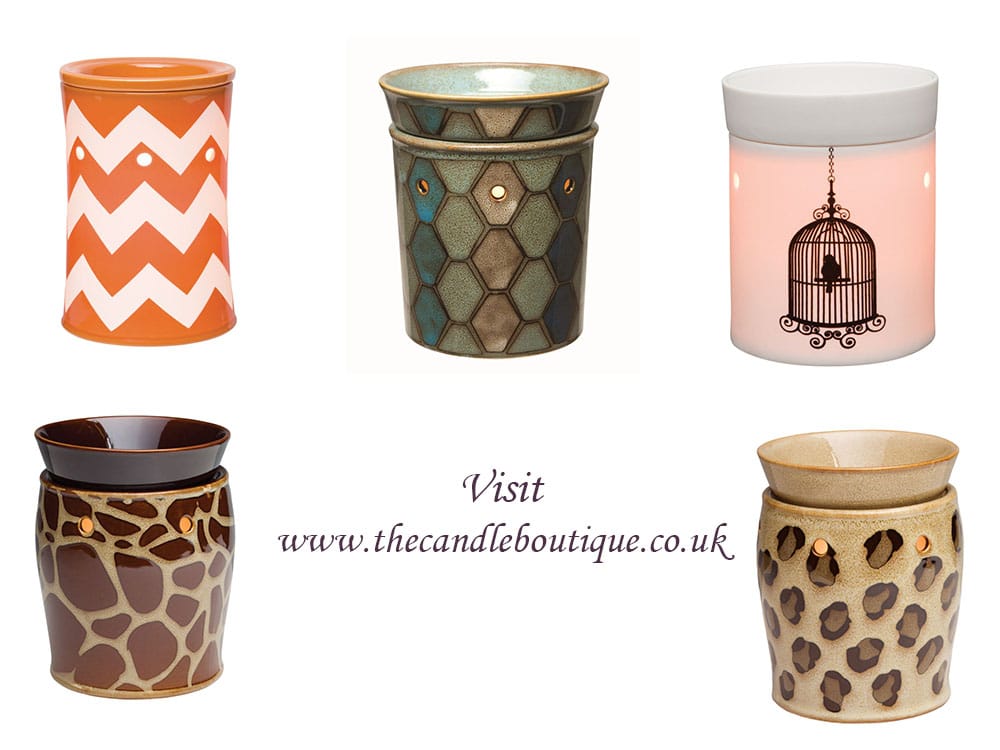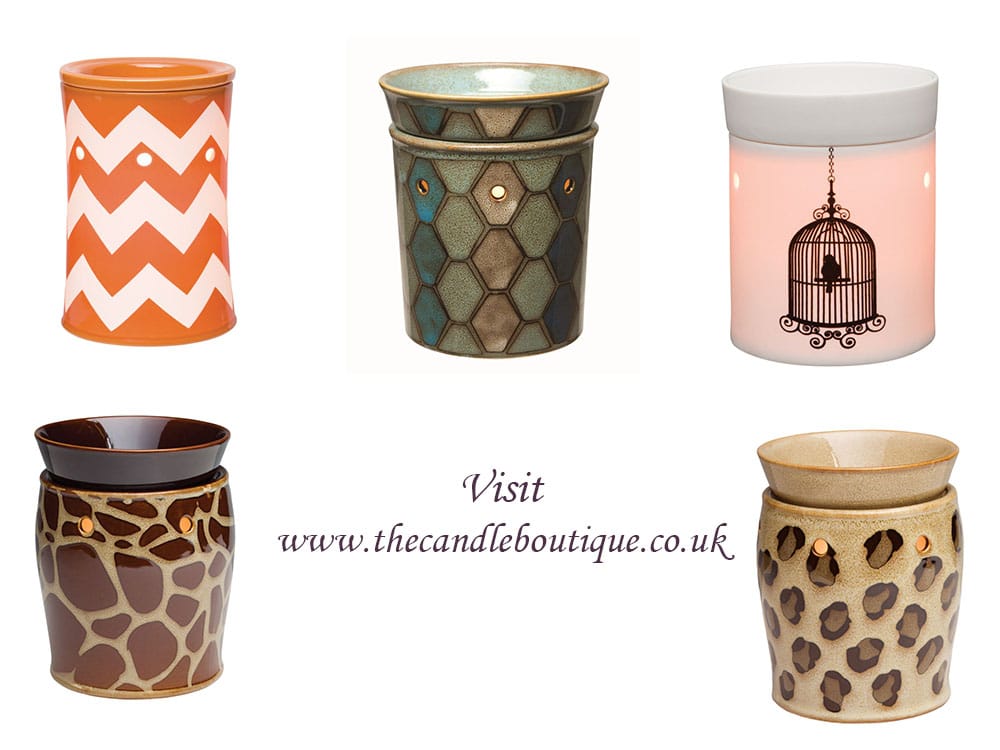 Finally, to complete the new warmers in the Autumn/Winter catalogue, Scentsy have introduced a brand new range called the "Scentsy Element Warmers".
What Are The Scentsy Element Warmers?
Want all of the benefits of Scentsy in a more discreet package?   Our new Element Warmers use a heating element to safely warm fragrant wax without illumination.  Just right for offices, hallways and bedrooms.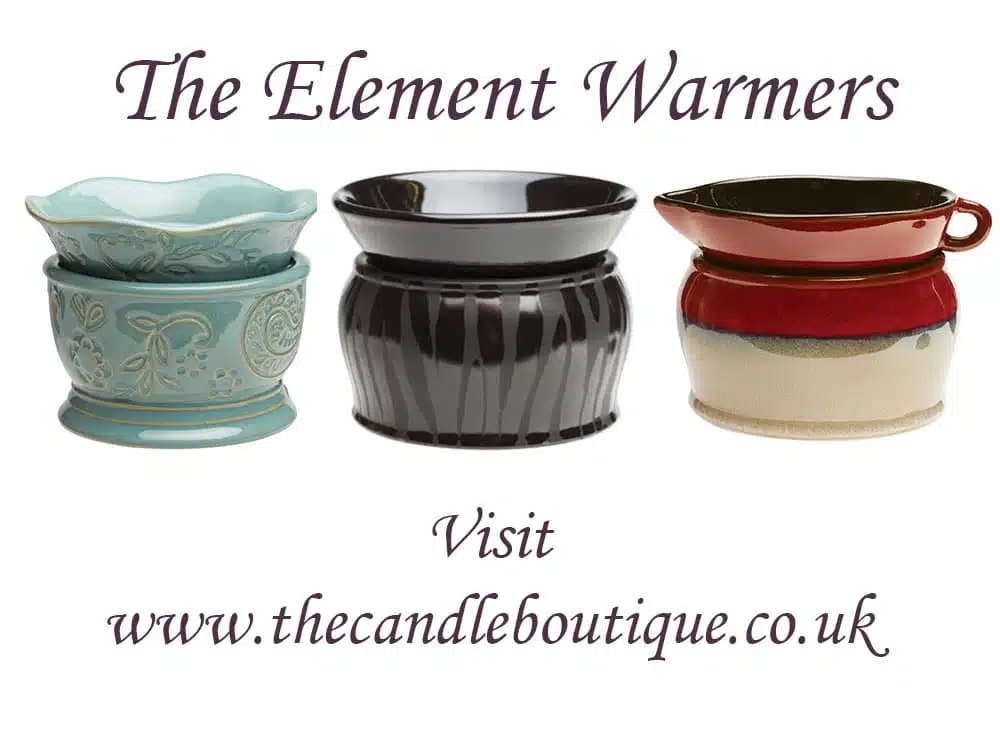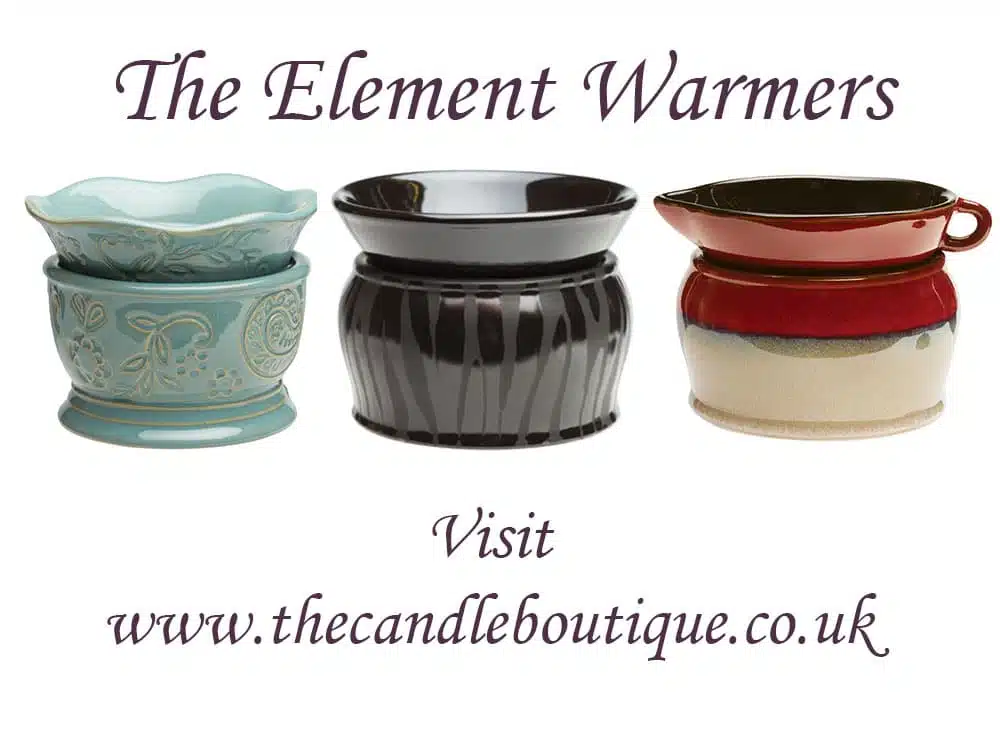 There has been a change to the way we categorise the warmers in the Scentsy catalogue, instead of full and mid size warmers, these have been replaced with the Scentsy Deluxe Warmers and the Scentsy Premium Warmers categories.  The categories are no longer based on the size of the warmers, but more on the complexity of the design.
What Are Scentsy Deluxe Warmers?
The Scentsy Deluxe range is defined as "Form meets function to produce Scentsy's Premium Warmers. Unique and elegant, these works of art are created from sophisticated materials and accentuated with careful decoration."
What Are Scentsy Premium Warmers?
The Scentsy Premium range is perfect if you are looking for a simple, stylish design, "Express yourself with bold colors, rare textures, and trendy patterns. With our Deluxe Warmers, there is something for every space and style."
If you would like to receive one of the new Scentsy Autumn/winter 2013 catalogues, please email me sales@thecandleboutique.co.uk, together with your postal address and I will arrange one to be posted to you as soon as possible.