Scentsy Is Launching in New Zealand!
Scentsy New Zealand Is On Its Way!!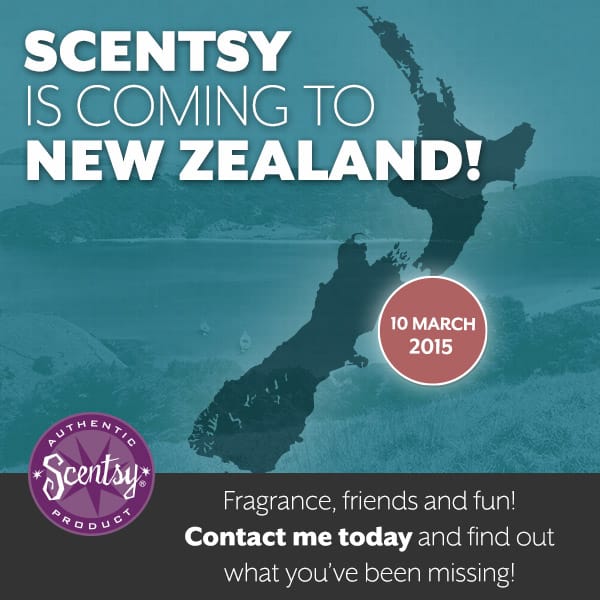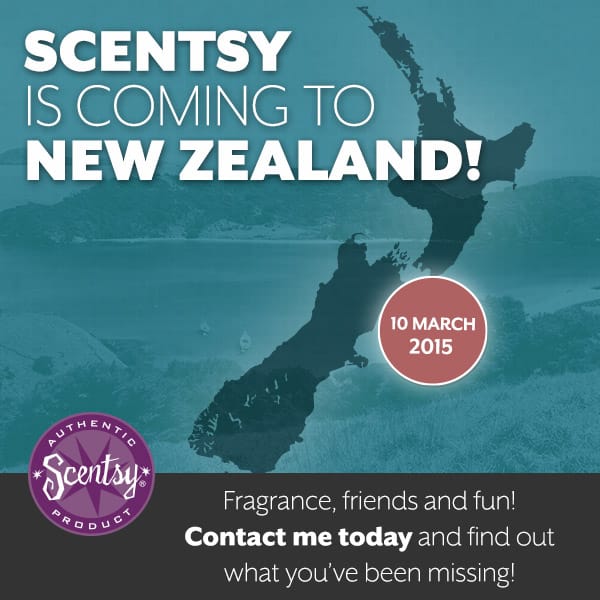 Hot off the press!!  Scentsy New Zealand is being launched on Tuesday 10 March 2015!  If you live in New Zealand, or if you know anybody who does live there, I cannot stress how much of an amazing opportunity this is!  You will be one of the first consultants there for a company in it's 10th year!  There are 117,542 (as of 16 January 2015) worldwide, imagine being one of the first in New Zealand.
Scentsy Australia launched on the 1 September 2013 and since that date they have gone crazy for Scentsy, if you have friends or family there, you may have heard of us already.  To date there are 4,077 consultants in Australia!  There is no reason why its success won't be replicated in New Zealand.
If you haven't heard of Scentsy, you are probably thinking "What is Scentsy?".
What is Scentsy?


Scentsy is a safe, flame-free alternative to scented candles.  We pride ourselves on it's simplicity.  Simply choose your fragrance, break off a cube, pop it into the dish, place on top of your warmer, turn on and enjoy, it really is that simple!
With no flame, or hot wax (the wax is only warmed to just above body temperature), it is safe to use around children and pets.  I am so confident in it's safety, my daughter has had a warmer in her bedroom since she was 3 years old.
To give you an idea of some of the warmers and fragrances which will be available to you, please take a look at my website.  We do not know exactly which warmers and products will be available to Scentsy New Zealand just yet, but my website will give you an idea of some of the stunning warmers and gorgeous fragrances.
Why Join My Scentsy Team?
Scentsy is my passion and I am extremely fortunate that I now work Scentsy as my full-time business, which means that I am here to support my team 24/7.  My team, Team Written in the Stars, are international, with members from the UK, Spain and Australia and we would love to expand our team to New Zealand!
We have monthly training topics linked with team incentives.  There is never any pressure and I will help you to build your Scentsy business your way.  You will never feel alone as you will receive lots of support, not only from myself, but fellow team members as well.
If you would like to receive a no obligation information pack on joining Scentsy New Zealand, please email me sales@thecandleboutique.co.uk and I will email one straight back to you.  I am of course more than happy to post some wax samples to you as well if you would like me to.
You can also contact me via my Facebook page.