Join Scentsy Super-Size Starter Kit Offer Ending Soon!
Scentsy Bumper Kit Joining Offer Ends Soon
We are fast approaching the end of February (part of me is very happy that it is nearly March as this baby bump is growing very quickly!).  This also means that Scentsy's super-sized starter kit offer ends shortly on Saturday 28 February 2015.  No matter where you live, if Scentsy is open in your country you can benefit from this great starter-kit offer (the contents of the starter kit will vary depending on your country).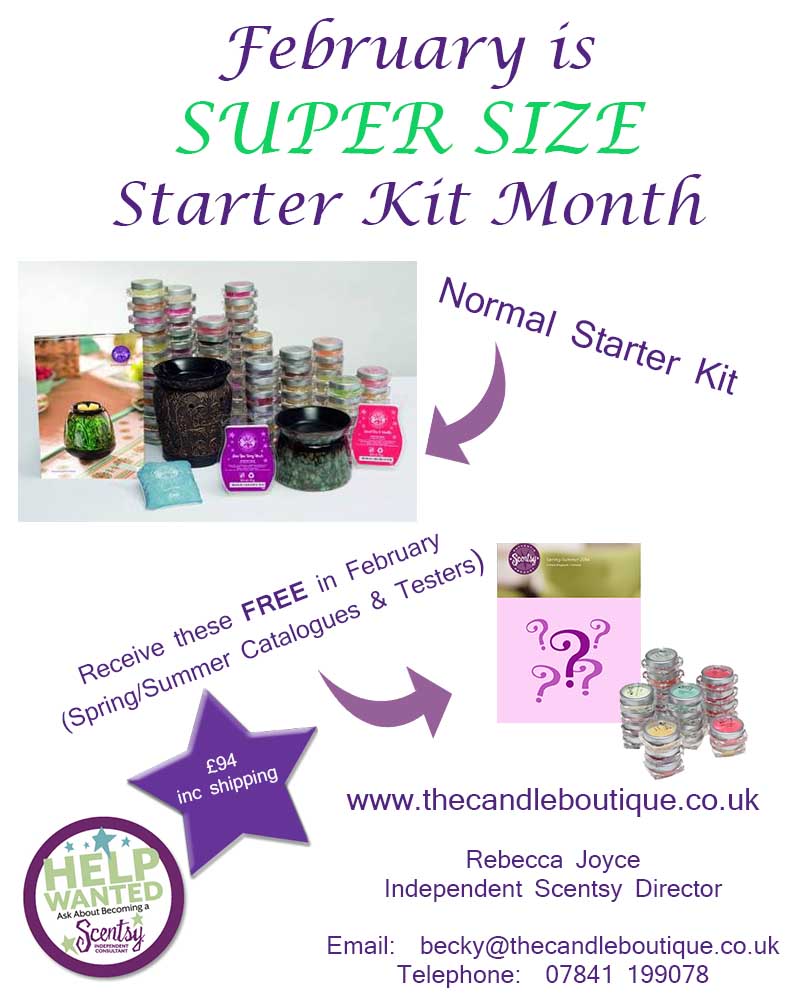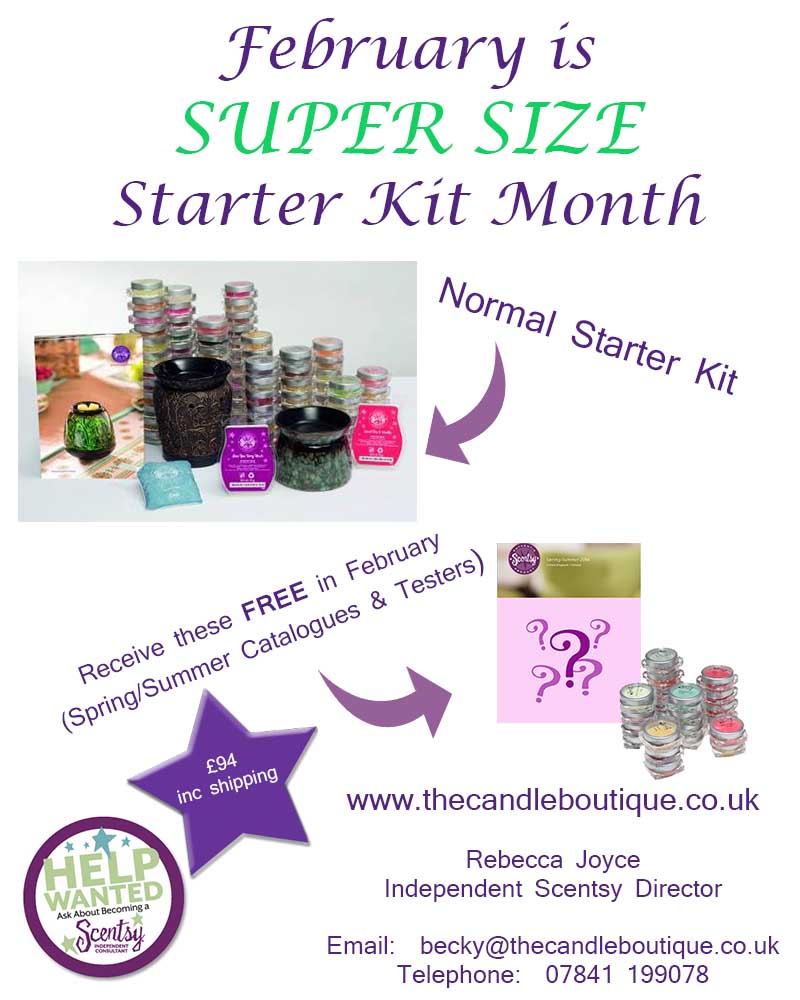 In this month's starter kit, you will receive TWO Scentsy warmers – this means you will have one warmer to keep for yourself and you will have one you can instantly loan out to people.  In my opinion this is the best starter kit we have ever had!
You will also receive the current Autumn/Winter catalogues and fragrance testers (we currently have a 10% sale on this catalogue also ending on the 28 February 2015) plus the new Spring/Summer catalogues and fragrance testers which launch on the 1 March 2015.
So if you have been sitting on the fence about joining Scentsy, why not contact me for a no-pressure chat?  My email is becky@thecandleboutique.co.uk or my mobile is 07841 199078.  Alternatively, you are welcome to email me to request an information pack regarding joining Scentsy and my team.
Keep up-to-date with all the latest news by visiting my Facebook page.