Scentsy Electric Scented Wax Warmers – The Perfect Valentine's Day Gift
As I am sure you have seen from the shops, Valentine's Day is fast approaching.  Have you thought about what you are going to buy your loved one for the most romantic day of the year?
When I googled what are the most common Valentine's Day gifts, these were the results:-
Chocolates
Flowers
Jewellery
Cards
Teddy Bear
Stuffed animals
A date
A kiss
Gift cards
Perfume
Watch
If you are looking for that perfect, well thought out gift, for your partner and have exhausted this list, then you have come to the right place!
Scentsy – The Safe Alternative To Candles
So why does Scentsy make a great gift for Valentine's Day?
Scentsy is a safe and economical alternative to scented candles.  We have no flame, therefore no soot, smoke or toxins are released – no more sooty walls and ceilings!  The wax is gently warmed to just above body temperature, so there is also the reassurance of no hot wax around children and pets.  We have a large variety of warmers available to suit all budgets and a great range of scented wax bars for you to choose from.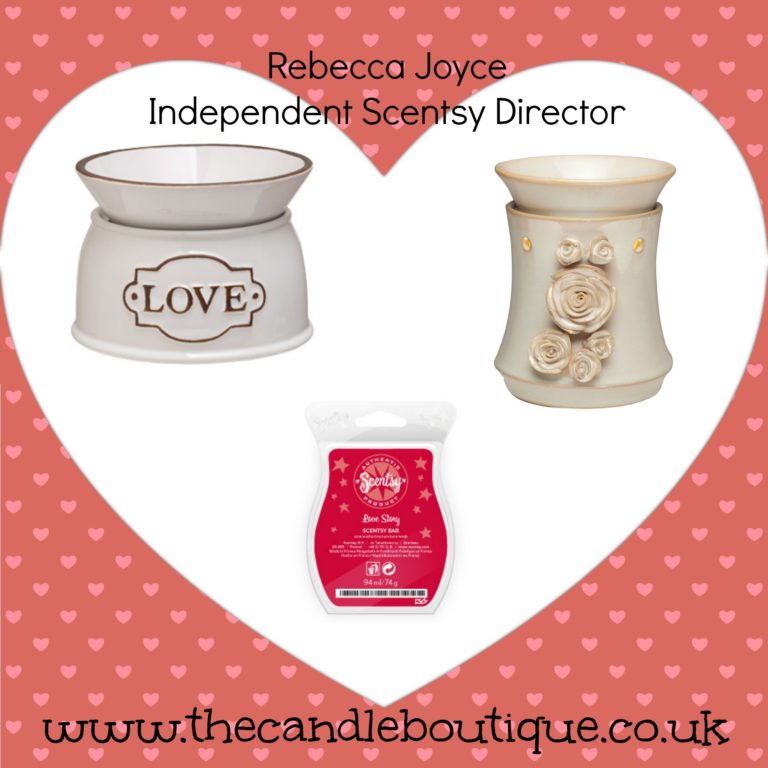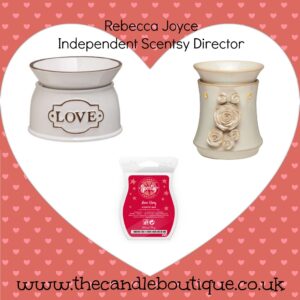 We have such a great range of fragrances for you to choose from, including floral, fruity, foody and fresh spa.  Please take a look at our full range here.
If you would like help choosing the perfect Valentine's Day gift, please email me sales@thecandleboutique.co.uk or contact me via my Facebook page.