Scentsy Nederland opent 16 6pm oktober 2019
Scentsy Nederland
Wanneer kan ik lid worden van Scentsy In The Nederlands?
Scentsy Europe breidt zich uit. Je kunt op 16 oktober 2019 lid worden van Scentsy in het Nederlands.
Vind onze Facebook-pagina leuk voor updates
View our English page here
[mailerlite_form form_id=19]


Bekijk de Scentsy Nederlandse catalogus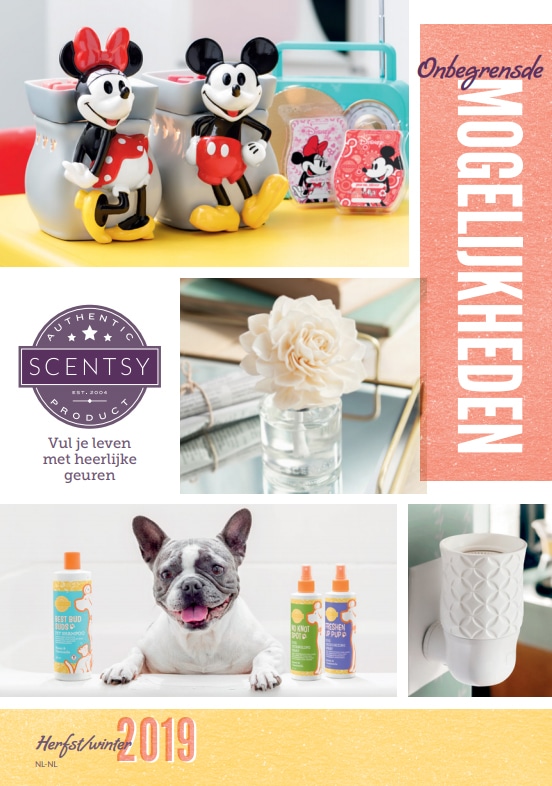 5 Top Reasons Why You Should Join Scentsy From Scentsy Owners Orville and Heidi Thompson.
We kunnen niet enthousiaster zijn om een ​​nieuw land te verwelkomen bij de Scentsy-familie, en voor de kansen die het voor de Nederlanders zal opleveren.
Als je interesse hebt om lid te worden van Scentsy in Nederland, neem dan vandaag nog contact met ons op, zodat we je op weg kunnen helpen. Als je iemand kent die geïnteresseerd zou zijn in Scentsy, deel deze pagina dan met hen. Dit is echt een geweldige kans voor u om een ​​Scentsy-bedrijf in Nederland te starten zodra het op de 16e wordt geopend. We zijn 6 maanden na de lancering in het Verenigd Koninkrijk bij Scentsy begonnen en zijn erin geslaagd een familiebedrijf op te bouwen, zodat zowel ik als mijn man fulltime bij Scentsy werken. Is dit iets waar u naar wilt streven? Neem dan zo snel mogelijk contact met u op.
Wanneer kan ik me aanmelden en consultant worden in Nederland?
Vanaf 16 oktober kunt u lid worden van ons team via deze link: https://thecandleboutique.scentsy.co.uk/join
Scentsy Netherlands Seeding Kit
Wat is Scentsy?
The Scentsy Story
Scentsy begon met een eenvoudig idee, een veilig, wickless alternatief voor geurkaarsen en groeide snel uit tot een van de meest succesvolle directe verkoopbedrijven ter wereld. Dit wickless-concept bestaat uit decoratieve keramische warmers die zijn ontworpen om geparfumeerde was te smelten met een verwarmingselement in plaats van een traditionele lont en vlam. Ondernemers Heidi en Orville Thompson kwamen de productlijn tegen tijdens een thuisshow begin 2004, kochten het kleine bedrijf en verhuisden Scentsy naar Meridian, Idaho, VS, waar het eerste thuiskantoor van het bedrijf een 40-voet zeescheepvaartcontainer op een kleine schapenboerderij was . De Thompsons werden geïnspireerd door hoe geur krachtige emoties en herinneringen aan de oppervlakte brengt zonder de veiligheidsrisico's van een brandende kaars en lanceerde Scentsy als partijbedrijf datzelfde jaar.
Scentsy trad in 2004 toe tot de Amerikaanse A. Direct Selling Association (DSA) en schreef zijn eerste onafhankelijke consultant in. Sindsdien heeft het bedrijf zijn activiteiten uitgebreid, een sterk directieteam ingehuurd, zijn productlijn uitgebreid, geïnnoveerd rond de Scentsy-bedrijfskans en verschillende prijzen ontvangen voor zijn groei en ethische bedrijfspraktijken. Scentsy werd uitgeroepen tot het nummer één bedrijf voor consumentenproducten op de 2010 Inc. 500-lijst, gerangschikt in de top 100 op de 2011 Inc. 500-lijst, verscheen in de 2010 Direct Selling News Global 100-lijst van de beste directe verkoopbedrijven en ontving de DSA's Succesprijzen 2010 en 2011 en de Rising Star Award 2009 van de DSA.
In minder dan acht jaar heeft Scentsy meer dan $ 1 miljard (USD) aan inkomsten gegenereerd. Tegenwoordig deelt de familie van gepassioneerde Independent Scentsy Consultants de Scentsy-ervaring en het Scentsy-verschil in Noord-Amerika en Europa.
Klaar om lid te worden van Scentsy?