Scentsy Buddy Sale – 40% Off Selected Scented Soft Toys
Every Buddy Loves A Cuddle!
Scentsy have launched a fab sale on 4 our current Buddies.  If you don't have a Buddy then now is the time to grab yourself one – not just for kids!!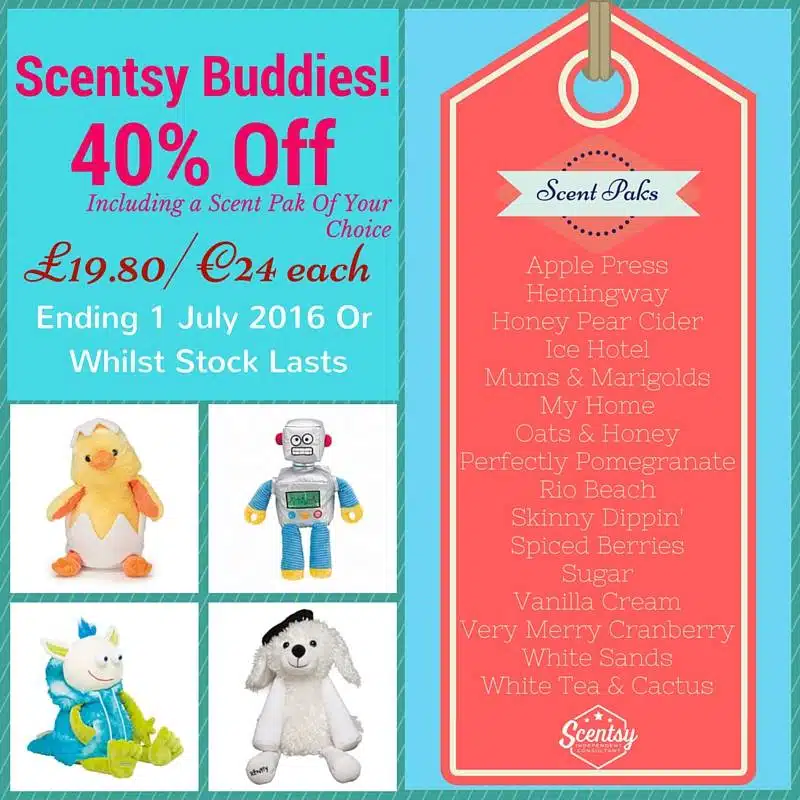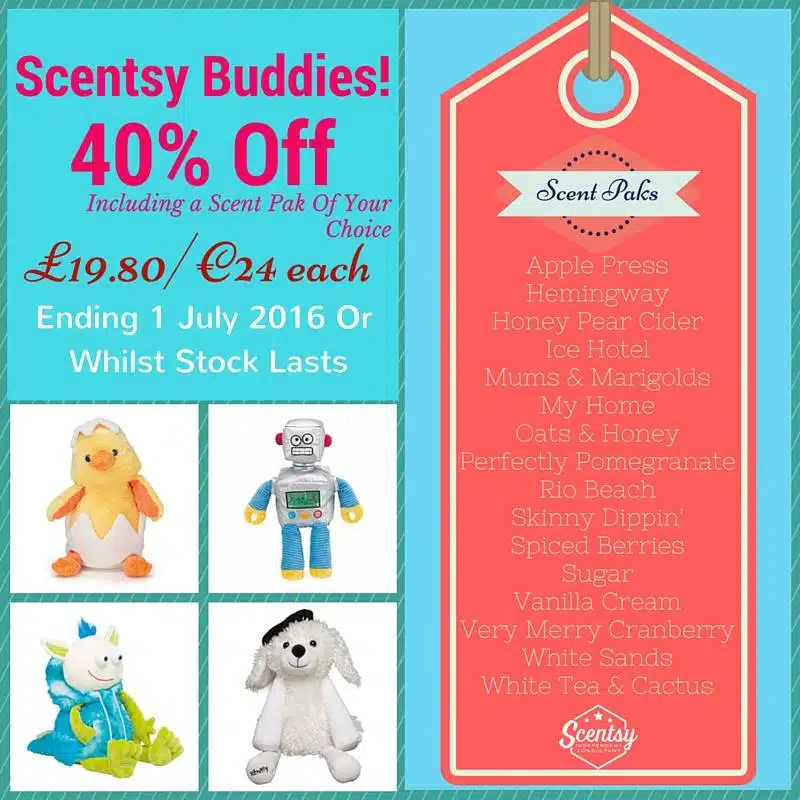 What Is A Scentsy Buddy?
A Scentsy Buddy is a squishy scented soft toy.  Each Buddy has a zip pocket where you can place your fragranced Scent Pak – the best thing is you will receive one Scent Pak of your choice for FREE (value £7.75).
How Long Does A Scentsy Scent Pak Last?
Inside one of our Buddies, we do say 3 months, but sometimes they can last for longer…..  Once the fragrance has faded. you can simply replace with a new pak of your choice.
What Age Are Scentsy Buddies Suitable For?
From 0 to 100 – if you love a cuddle then you will love a Buddy!
If you would like to place an order for a Scentsy Buddy and take advantage of our 40% sale then please do be quick, the sale ends on the 1 July 2016 or whilst stock lasts.
To place your order please visit my website or contact me as below:-
Email sales@thecandleboutique.co.uk
Telephone 0800 772 0656
Facebook