Join Scentsy For ONLY £19 / €22* With The Anniversary Starter Kit
15 years of Scentsy means a special Anniversary Starter Kit
New Consultants can start their Scentsy business for only £19/€22! It's hard to believe that Scentsy has been around for 15 years. There are so many moments to remember. And so many reasons why we all love Scentsy. To celebrate our 15-year anniversary and share the love, new Consultants can start their Scentsy business for only £19/€22* and begin their Scentsy story.
The Anniversary Starter Kit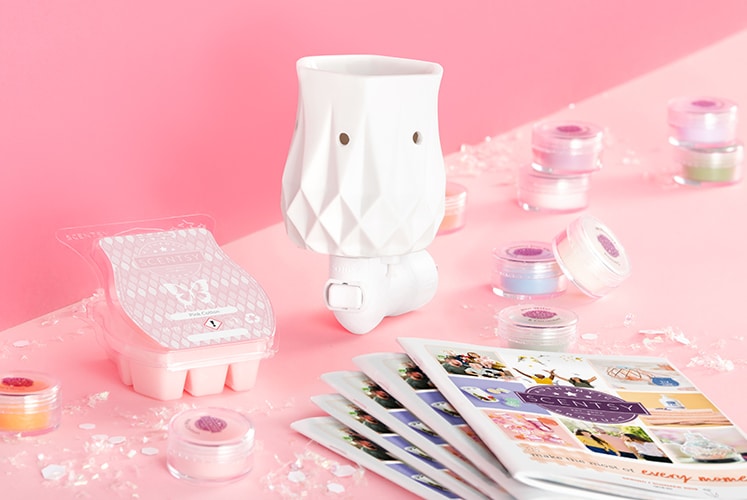 Our £19 / €22* Anniversary Starter Kit includes:
Alabaster Mini Warmer.
Pink Cotton Scentsy Bar.
15 Fragrance Testers.
15 catalogues.
Three months of the Scentsy Personal Website (PWS) FREE.
Quick Start Guide.
Three packs of new release Scented Stickers.
Downloadable Consultant Guide and Product Training Guide.
Printable order forms and other digital tools.
What's so amazing about our Anniversary Starter Kit?.
Low Risk: The average commission on a new Consultant's first order is £62.62/€73.78** and the cost of our Anniversary Starter Kit is only £19/€22.* That's a lot of return on their investment.
Summer Incentive: The timing of the Anniversary Starter Kit perfectly coincides with our summer incentive period. That means that you can use the promotion to your advantage when trying to earn the incentive.
This promotion is only available from 8 a.m. BST 1 May to 7:59 p.m. BST 31 May 2019.
Thank you for celebrating our 15-year anniversary with us. We're just warming up!
*VAT inclusive, plus shipping.
**Disclaimer: Consultants earn 20 percent on the first 1,000 points in Personal Retail Volume (PRV) and then 25 percent on all sales afterwards. Plus, there's a 9 percent bonus on Personal Wholesale Volume (PWV) based on your rank and a 5 percent bonus when your monthly sales exceed 2,000 PRV points. You can also earn leadership bonuses based on downline sales. Please see the Disclosures section for further details.