Join Scentsy Today And You Could Earn £364 Of FREE Products!
Every month is the best time to join Scentsy, but this month (August 2021), there is an extra special reason to join us!

What if I was to tell you that not only can you earn commission on your sales, you could have the opportunity for Scentsy to give you £364 of products! This is real, no catches, no snags, just a genuine reward for launching your business with a bang!
All this could be yours for FREE!!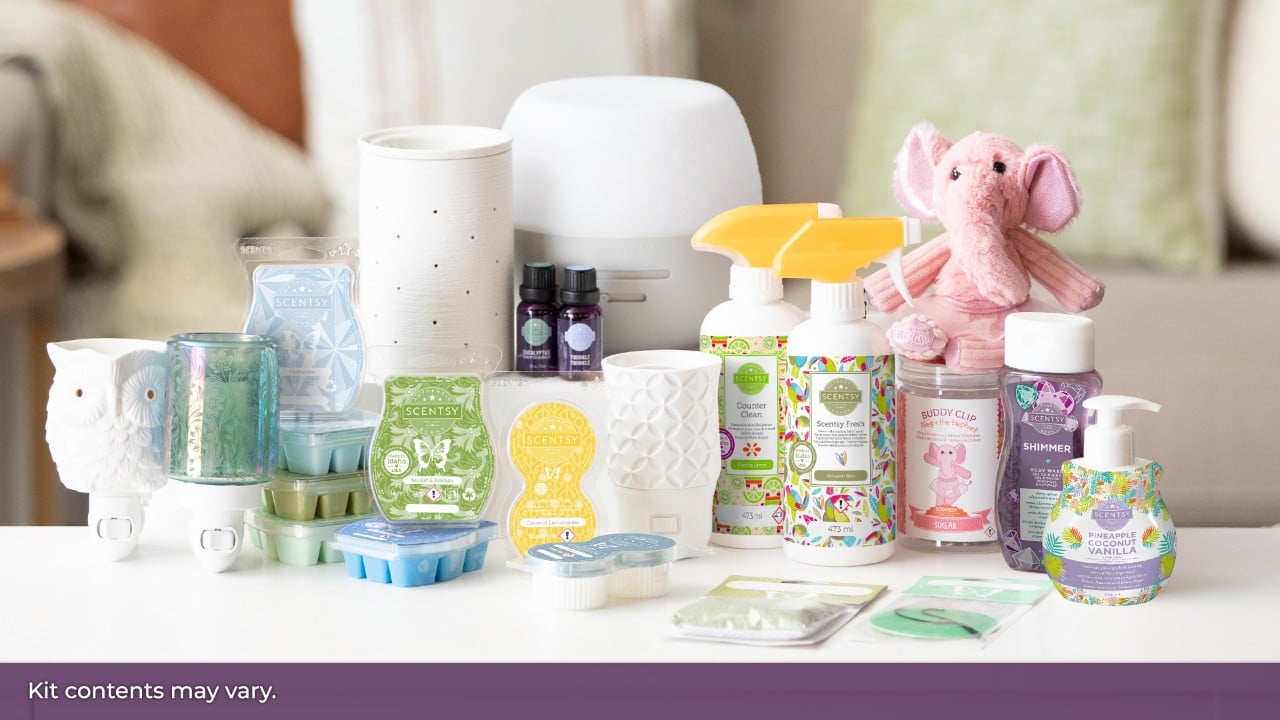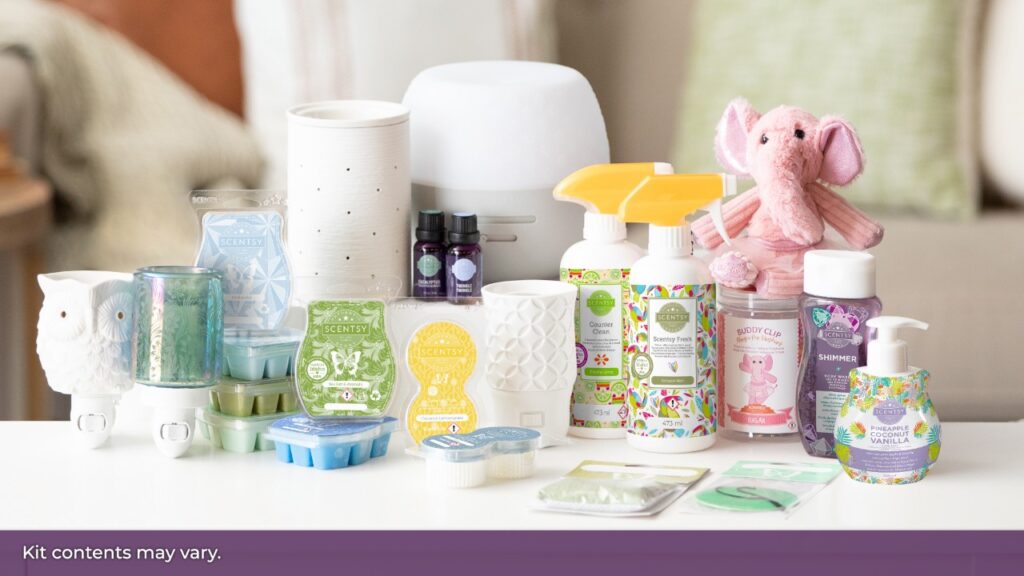 How Can I Earn £364 Of Products For FREE?
Brand new consultants have the opportunity to earn our Shooting Star Reward within their first 15 days of their business launch.

To do this you need to sell £600 of products. Now you might think "What??? That is impossible!" but trust me it isn't, it is completely achievable and with the right support you can do this!

When you achieve this reward, Scentsy will award you with a Shooting Star charm and bracelet (or lapel pin) plus all these goodies will be shipped to you! PLUS, you will be half way to your first promotion which will give you a commission increase from 20% to 25%!
How Much Does It Cost To Start My Scentsy Business?
We have two starter kits available and both kits have the tools you need to successfully launch your business.
The first option is our £85 kit. You can view the contents below and you will see this kit contains a wide selection of products from our catalogue. As well as all the products below, also receive your own Scentsy maintained website FREE for the first 3 months. If you decided to continue with it, it is £10 a month but this is completely optional and easy switch on/switch off.

If you would like the £85 starter kit, you can order it online here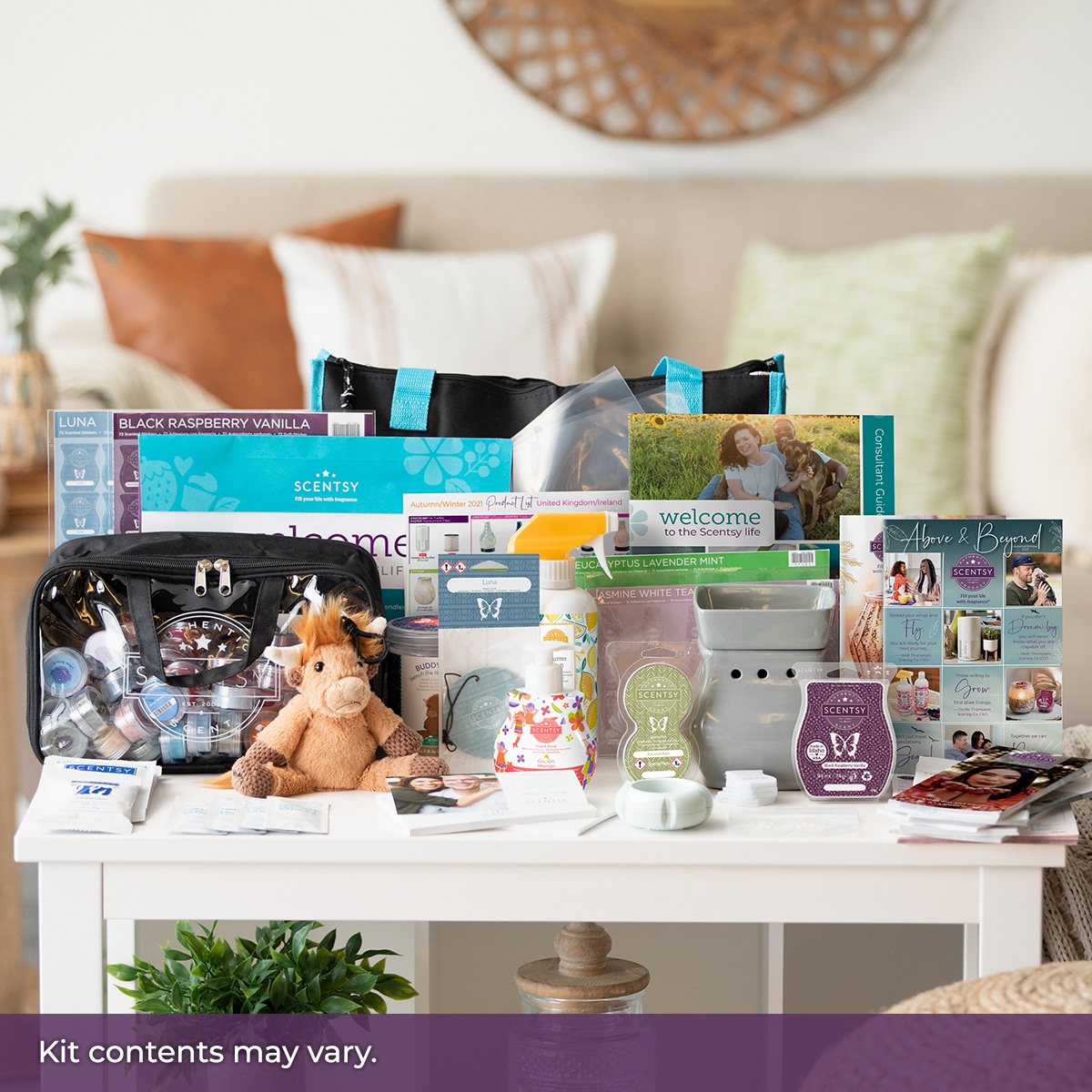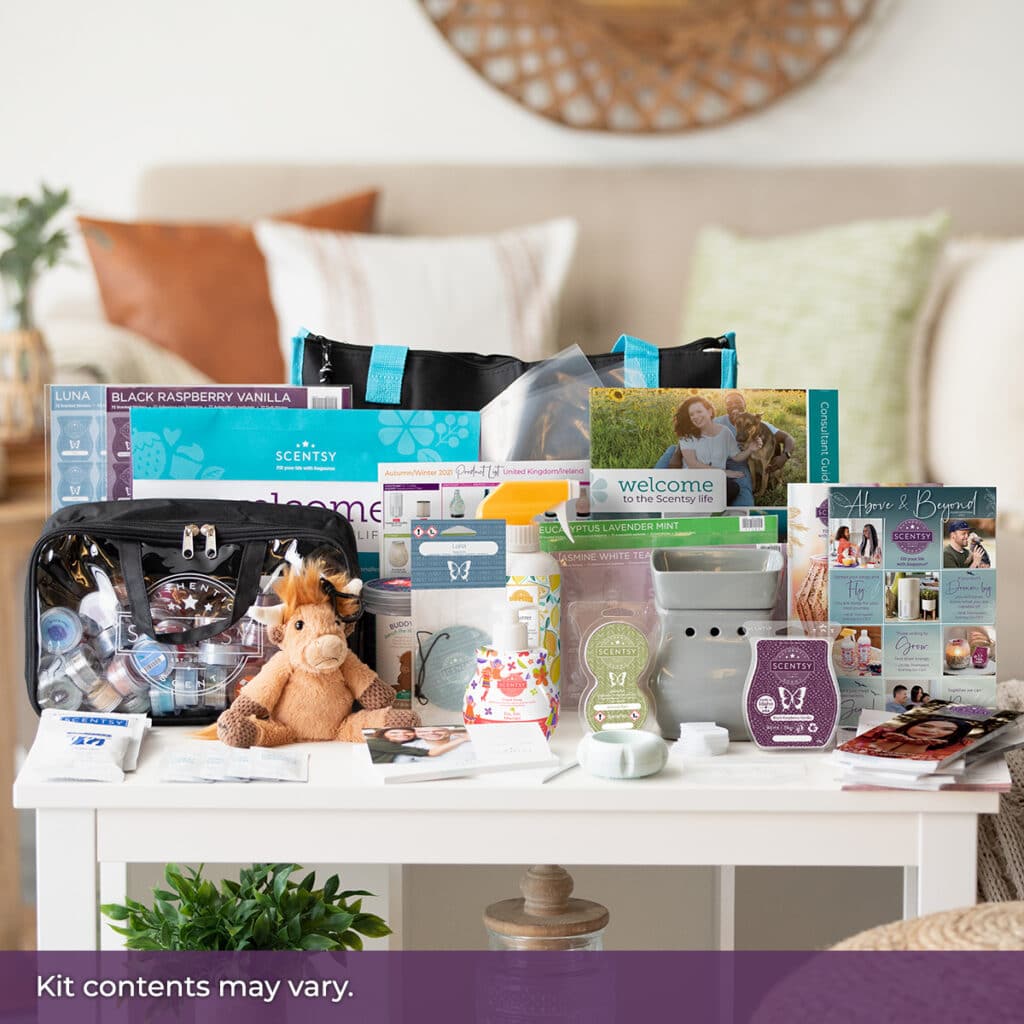 The second option is our smaller £50 starter kit. This kit contains business essentials, including your FREE Scentsy website for the first 3 months.
If you want to opt for the £50 starter kit, please either call me on 0800 772 0656, or email me here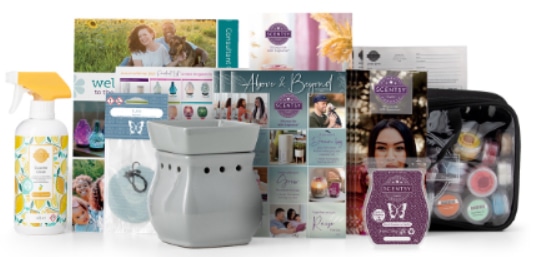 The choice is yours, which kit will you choose?
I Have Chosen My Starter Kit, Now What?
Once you have chosen your starter kit and enrolled, you are ready to get your business launched! I will be in touch, add you to our team support group and then we will have a chat about getting started! As your sponsor and mentor, my role is to help support you the whole way.

I Have Some Questions…
I am happy to answer any questions at all, please just get in touch.

Telephone: 0800 772 0656
Email: sales@thecandleboutique.co.uk
Facebook: The Candle Boutique