Planning Ahead With Scentsy: Back To School
Does your child start school in September?  There is no better time to start a business!
My little girl starts school in September – whilst she is ready, I would do anything for another year at home with her 🙁
I do have a feeling that the six week holidays will go very quickly except I am aware that we may have a few tantrums in store as she is determined that she will not be wearing a blue school uniform as "blue is for boys" and she would much rather where a Hello Kitty dress to school everyday!  Oh the joys!
Whilst she is it at school having lots of fun, I will be able to use the time to work on my Scentsy business.  I joined Scentsy six months after it expanded to Europe and since then I have built a great foundation and now have a lovely team.  I love selling, but get equal enjoyment from assisting them with their businesses and helping them achieve their goals.
The fantastic thing about Scentsy is it can fit around your work and family commitments.  Scentsy allows everyone, regardless of their commitments, to have the opportunity to build their own business.  I have members in my team who work full-time and therefore they choose to predominantly sell online or via hosted parties in the evenings, whilst I work part-time as a Care Assistant and have a daughter.  Scentsy is perfect for me as I can work in the evenings and whilst my daughter is at pre-school.  Due to my commitments, I concentrate a lot on the online side of my business through my website and social media such as Facebook, Twitter, Pintrest  etc.  I also love attending pamper and shopping evenings and really enjoy taking Scentsy out and about and showing it to people who may not have yet come across us.  Basket parties are also proving to be a very successful selling method for me and people love the fact that they can borrow a warmer from me and show their friends and family in their own time.
You might be asking what makes Scentsy different to all the other direct selling companies out there?  Well Everything Scentsy does is based on its core virtues of Simplicity, Authenticity and Value.  Scentsy is an active member of the USA Direct Selling Association (DSA), an industry organisation founded to promote and uphold the highest level of business ethics and service to consumers.  In June 2009, Scentsy, Inc. was honored with the DSA's first Rising Star Award.  Why is DSA membership so important?  It means that Scentsy consultants, hostesses and customers can be confident about doing business with a company they can trust.  Scentsy is serious about Authenticity in other ways as well.  Unlike most other direct selling companies, Scentsy encourages their consultants to express their individuality and operate their businesses in ways that work best for their families and their lifestyles.
Whilst many people may feel a little wary about joining a direct selling company, it allows you the freedom of being your own boss, the flexibility to set your own schedule and work as many (or as few) hours as you choose, and the limitless potential for success are just a few of the reasons people take up direct selling. Anyone can do it!  You don't need a degree or a background in sales or a big chunk of start-up capital.  Direct selling is an easy, enjoyable way to earn extra income.
There are no sales pressures or targets with Scentsy unless you choose to build a team, although you are not required to build a team if you choose not to.  As long as you enter an order between July and December each year (with a minimum of £1!!!) then your account will not be deactivated.  If you do decide to build a team then you will be required to enter a minimum of £150 in one month within a three month period, so for example if you do not place an order in January and February, you must place an order in March otherwise you will lose your downline.  This minimum is very easy to achieve as your customers will return to you regularly to re-order their wax and very often, another warmer.
One common question I hear is "I am not a sales person at all, will I be able to sell Scentsy?".  The answer is simply "yes".  I do not come from a sales background, I am originally a Legal Secretary and now work part-time as a Care Assistant and so therefore have no experience at all in sales.  The amazing thing about Scentsy is that it really does sell itself.  I know that may sound like a cliche but it really is true.  Once people smell the fragrances, they are instantly able to appreciate the quality of our products and people love to talk about the memories the fragrances evoke for them.   Your customers will also sell the product for you.  Once they have it warming in their house, they are instantly showcasing it to anyone who enters their home.
The joining fee is £94.00 including shipping and for this you will receive a starter kit valued at over £200.  In this kit you will receive everything you need to start your Scentsy business, including a Scentsy warmer, a could of Scentsy wax bars, a Scentsy Buddy and Scent Pak along with testers for all of our wax fragrances.  You will also receive all the business literature you will need to get going including catalogues, print-your-own business card templates and labels.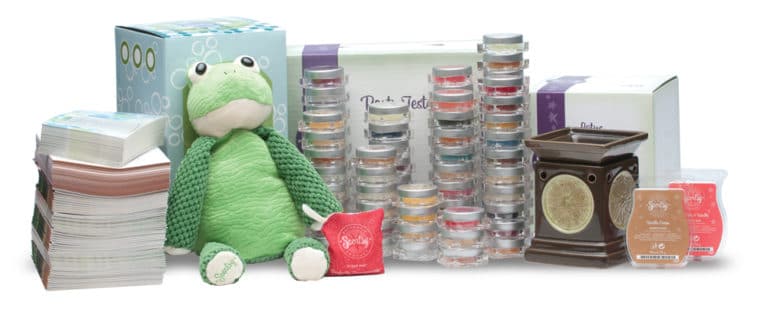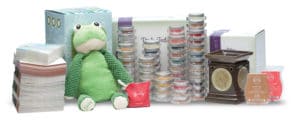 When you join Scentsy you will receive ongoing training and support from Scentsy themselves through their training centre, as well as support from other consultants throughout the UK via our support groups on Facebook.  If you join my team, as your sponsor I will do all I can to assist you in developing, establishing and the continued growth of your business.  I have created an online Team Resource Centre for my team which contains lots of useful documents, training information and ideas to support you in all aspects of your business.
If you have any questions about joining Scentsy or my Scentsy team, please email me becky@thecandleboutique.co.uk for a no obligation information pack and free samples of our wax.