The Most Edible Warmer Has Arrived – Our Scentsy Gingerbread House Warmer!
The Christmas Limited Edition Scentsy Gingerbread House Warmer
It is now my tradition to creep downstairs in the early hours of the morning every Sunday to get my office in order for the week ahead.  I am a Legal Secretary by trade so you would think that I worked in a very tidy orderly manner, well…..  I know where everything is even if it doesn't seem like I do from first glance!
So this morning, I made my necessary cup of tea and sat down at 6am to clear my desk, then my messages on Facebook started going crazy from other Scentsy consultants because we had got a sneak peek of the new Limited Edition Christmas warmer that is being launched today.  Let's just say the warmer is gorgeous and my office is, well, a picture of organised chaos!!
For those who have been fans of Scentsy for a while, you may remember last year we had the Limited Edition Nut Cracker warmer, he was a bit like Marmite, you either loved him or hated him. This year, I don't know if anybody could possibly hate this warmer!!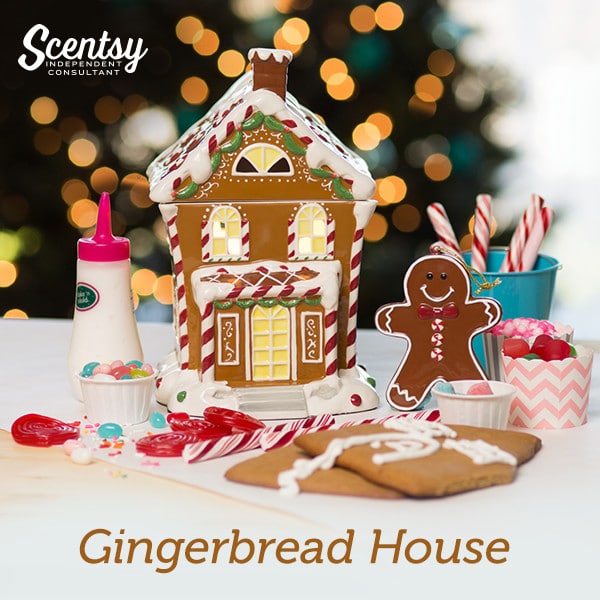 When I was little, I absolutely loved the story of Hansel and Gretel and The Gingerbread Man and Scentsy have completed recreated the images I had in my head as a child.  Actually this picture is making me very hungry as I type haha
How gorgeous will this be on Christmas morning, with a cube of Frosted Ginger Cookie??
Each Gingerbread House will be individually numbered as it is a limited edition collectors item and you will also receive the gorgeous little Gingerbread Man Ornament shown above.
If you would like to add this stunning warmer to your Christmas collection, be quick as they are a limited edition.  As always, please email sales@thecandleboutique.co.uk to place your order, alternatively you can purchase him via my website.