Scentsy UK 2020 Summer Collection
Bring on the good vibes with the 2020 Scentsy Summer Collection, coming 11 May 2020
Shop new summer-ready fragrances, décor and more
Celebrate the beachy side of life with tropically inspired fragrances, décor and more in our Scentsy UK 2020 Summer Collection! We have new products in nearly every category, so there are tons to explore.
Here are the categories featuring new stuff to shop:
Home, Scent, Laundry, Clean, Body, Pets
The Summer Collection will be available starting between 6:30 p.m. and 7:30 p.m. BST 11 May, while supplies last.
Scentsy UK Laundry Summer Collection 2020

Palm Beach Breeze Laundry Bundle – Flamingo peach struts over lush palm greens and a hint of salty ocean musk.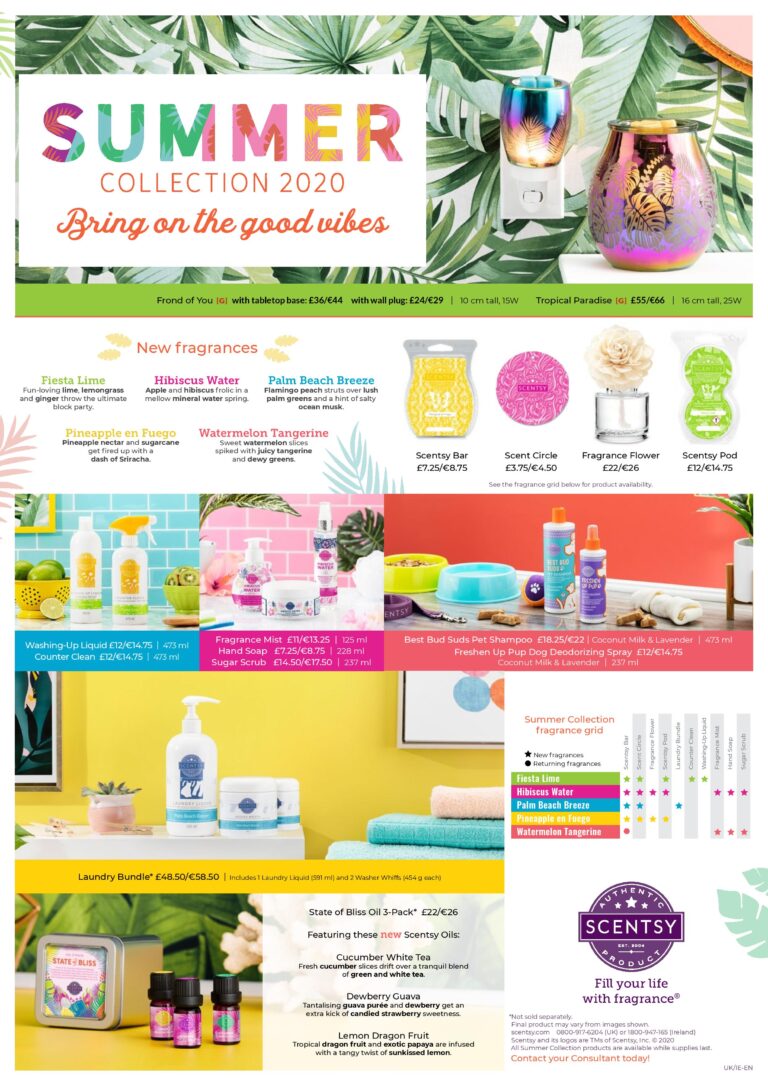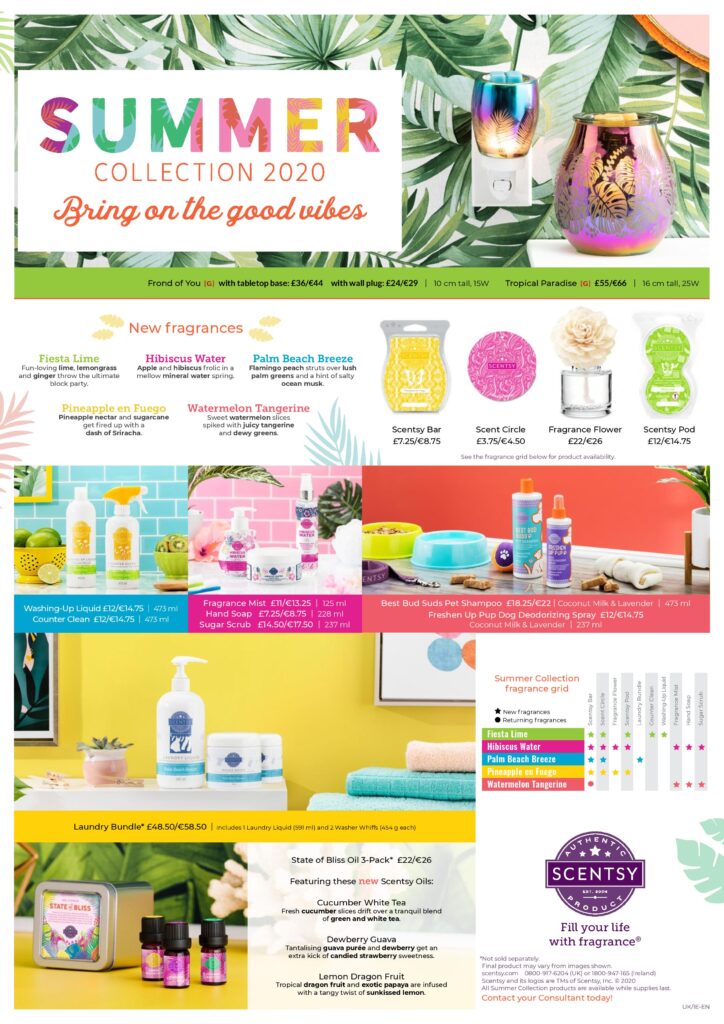 Some Scentsy Summer 2020 fragrances will be.
Palm Beach Breeze
Hibiscus Water
Pineapple en Fuego
Fiesta Lime
Scentsy Club: Always Get My Bar    
Individual Summer Collection Scentsy Bars can be added to Scentsy Club subscriptions within 30 days after launch, or as long as the fragrances are available beyond that date.