New Scentsy Deluxe Diffuser
Where Form Meets Function
Our Deluxe Diffusers prove you can have it all with its stylish minimal
design, smart, ultrasonic technology and even a lifetime warranty.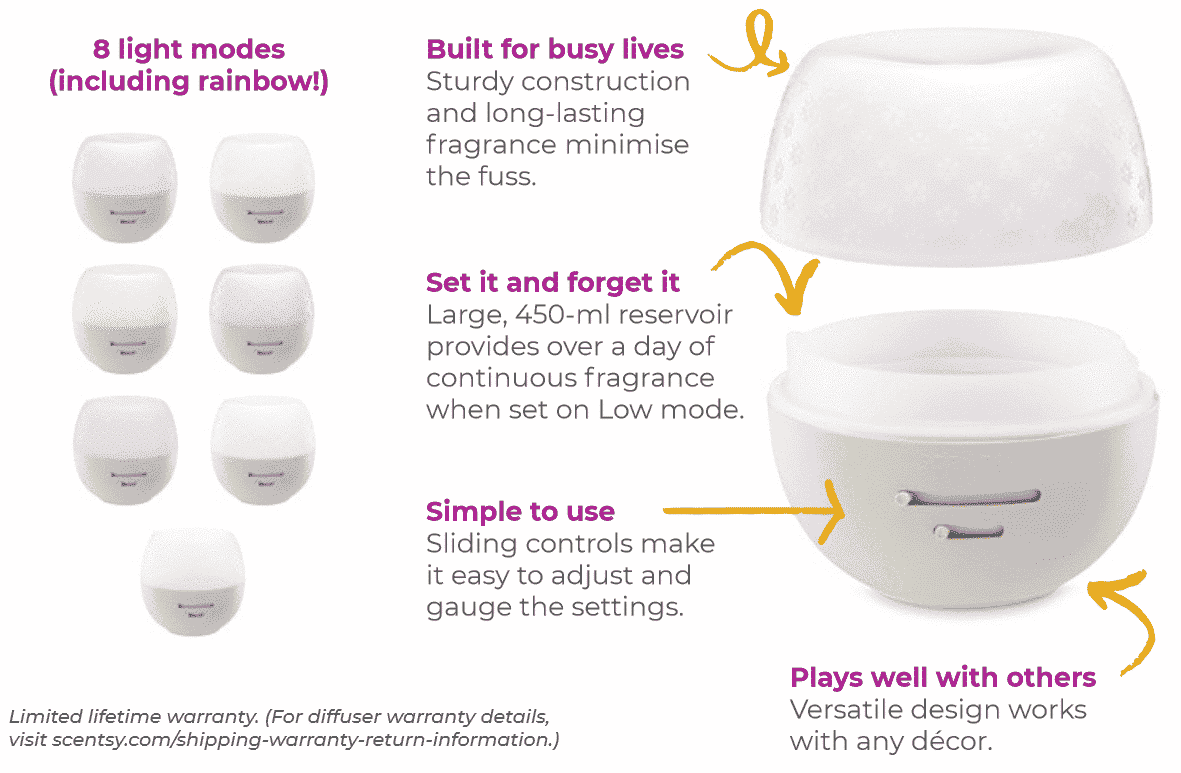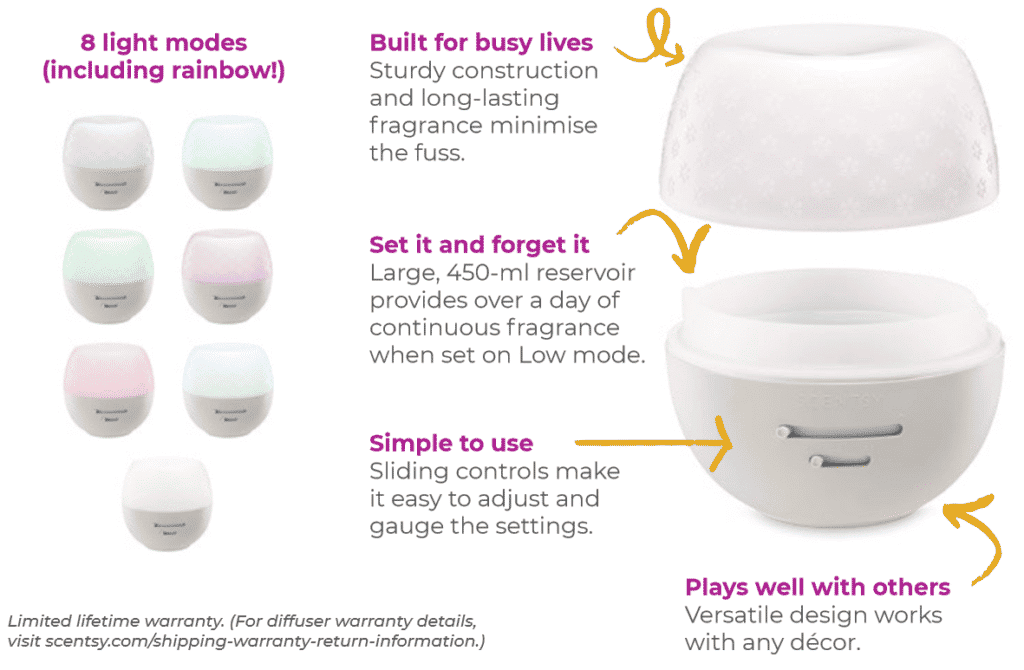 The new Scentsy Deluxe Diffuser uses the same technology as the current premium Diffuser but now has a much larger reservoir. There are two mist settings one a long mode that will last approximately 27-30 hours and high mist mode that will last 14-17 hours.
The Deluxe Diffuser is very easy to use with the two dials and a bleep confirming your settings. The top dial is the light dial and is for a lighting effect only so will not affect the fragrance at all. You can have it set to off or one of the 7 colours of a rainbow effect where it will slowly change from one colour to the next in a never-ending loop.

At just £79 / €95 it is somewhat cheaper than our premium Diffusers but has the same scent throw and the use of the same technology. (Ultrasonic Nebulizer)
Purchase yours from 1st February 2020 here