Introducing The Best Scentsy Catalogue Yet! Available From 1st February 2021
New Scentsy Bars For Spring Summer 2021
Coastal Sunset Scentsy Bar – Creamy coconut and sandalwood set the scene for warm amethyst amber.
Coral Waters Scentsy Bar – Lush nectarine blossom and peony bloom alongside bright, clear coral waters.
Green Tea & Jasmine Scentsy Bar – Delicate jasmine and sweet pea strike a tranquil balance with freshly brewed green tea.
Hawaiian Hula Scentsy Bar – Nothing says tropical quite like this mix of juicy orange, pineapple and passion fruit.
Island Hopping Scentsy Bar – Fresh salty air, marine water and beach wood call upon you to set out and explore.
Mad for Melon Scentsy Bar – Juicy honeydew melon fresh from the vine is adorned with freesia and wild poppy.
Make a Splash Scentsy Bar – Dewy melon and fresh green apple dive into refreshing turquoise water.
Oh, Snap(dragon)! Scentsy Bar – Exotic blood orange and sparkling pink pineapple are punctuated by fierce snapdragon.
Tangerine Creamsicle Scentsy Bar – Icy tangerine blended with mango and vanilla cream swirl make the sweetest tropical treat.
Vanilla Waves Scentsy Bar – Sea salt and whipped vanilla crash into sticky caramel for an elegant fusion of opposites.
Oh Boy! Scentsy Bar – In honour of a true original, juicy grapefruit cheerfully mixed with bright clementine and sugared vanilla is one of a kind — just like Mickey Mouse!
Totally Minnie Scentsy Bar – Part classy and part sassy, this sweet blend of pink melon, hibiscus blooms and juicy apple is full of fun and totally Minnie!
New Scentsy UK Warmers
New Scentsy Diffuser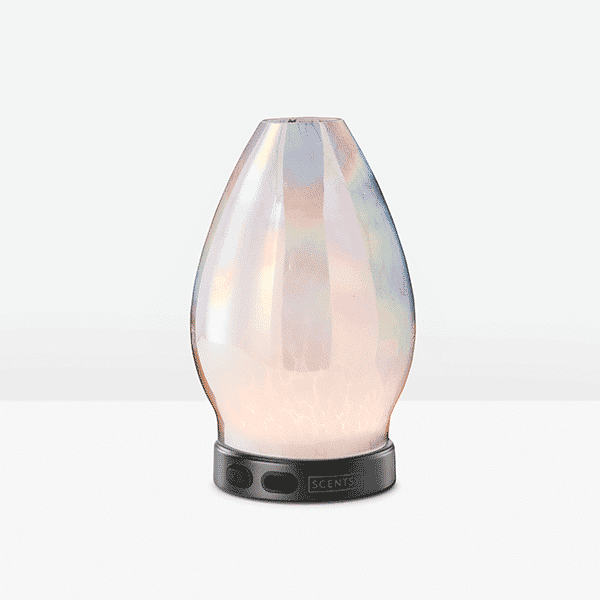 Ascend Scentsy Diffuser £170
Pretty and polished, this iridescent, pearly finish will take your décor to new heights. Premium Diffuser shades are also available separately so you can swap them out whenever you please.
New Scentsy Oils
Candied Violet & Plum Scentsy Essential Oil – Indulge in juicy mandarin and plum garnished with candied violet.
Sweet Eucalyptus Lime Scentsy Essential Oil – Zesty grapefruit and lime deliver a playful kick to sweet eucalyptus.
Seaside Lily Scentsy Essential Oil – Water lily floats on coconut water amid a gentle seaside breeze.
Cucumber Mojito Scentsy Essential Oil – Refreshing cucumber muddled with spearmint and a twist of fresh lime.
The Complete List Of All Scentsy Spring Summer 2021 Items In The UK & Europe
View All New Catalogue Items For Spring Summer 2021
View The Full New Scentsy 2021 Spring Summer Catalogue
The products in this catalogue will be available from 1st February 2021
[pdf-embedder url="https://www.thecandleboutique.co.uk/wp-content/uploads/2021/01/Scentsy-UK-Catalogue-Spring-Summer-2021.pdf" width="100%" toolbar="top" toolbarfixed="on"]