Introducing the Spring/Summer UK & Ireland Scentsy Catalogue
In my last blog, I introduced the new Spring/Summer 2014 Scentsy UK and Ireland catalogue, focusing on the warmers.  As promised, in this blog I am going to talk about the new scented wax fragrances.  We have some fragrances which have returned to our catalogue from last summer, plus some gorgeous, fresh, new wax bars.
Which Scented Wax Bars Are New To The Scentsy Spring/Summer 2014 Catalogue?
There are a couple of bars which I am really really excited about, one being the Scentsy Bananaberry bar.
My first delivery of the new bars arrived yesterday and today I will be warming this bar for the first time.  When it is cold in the bar, for me personally, the banana is the stronger fragrance and gives a strong tropical aroma.  Cannot wait to warm it!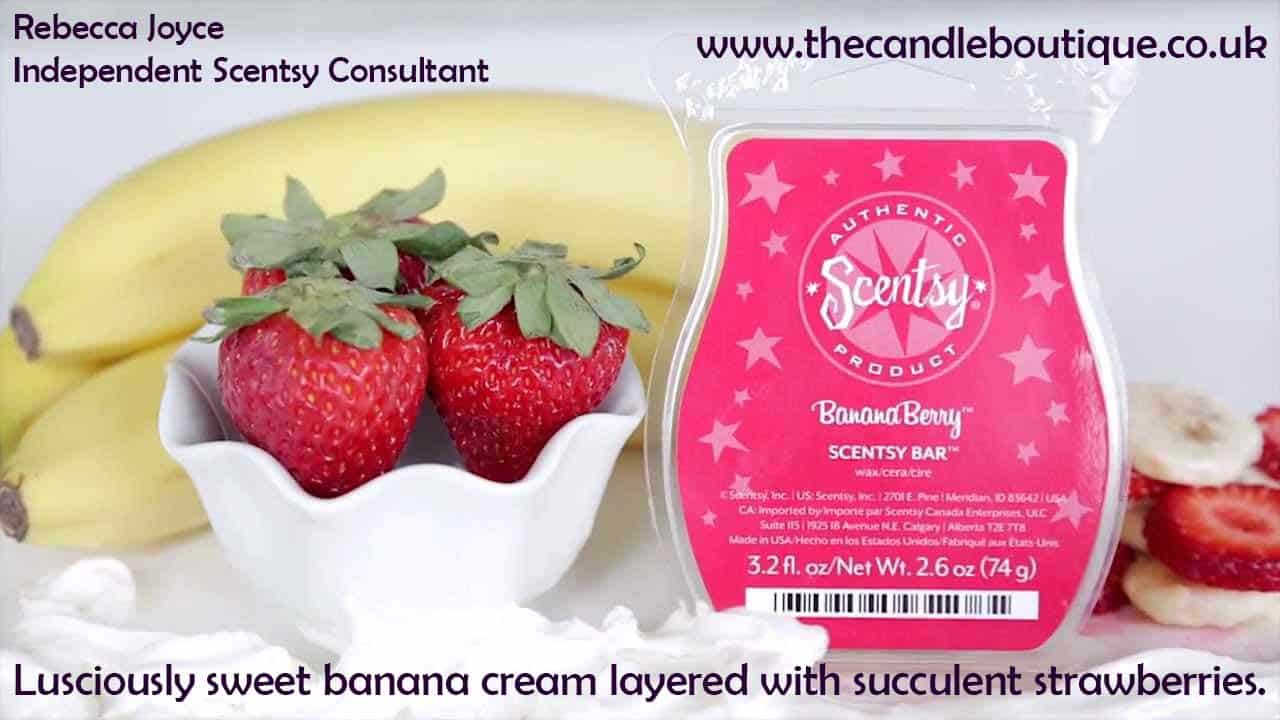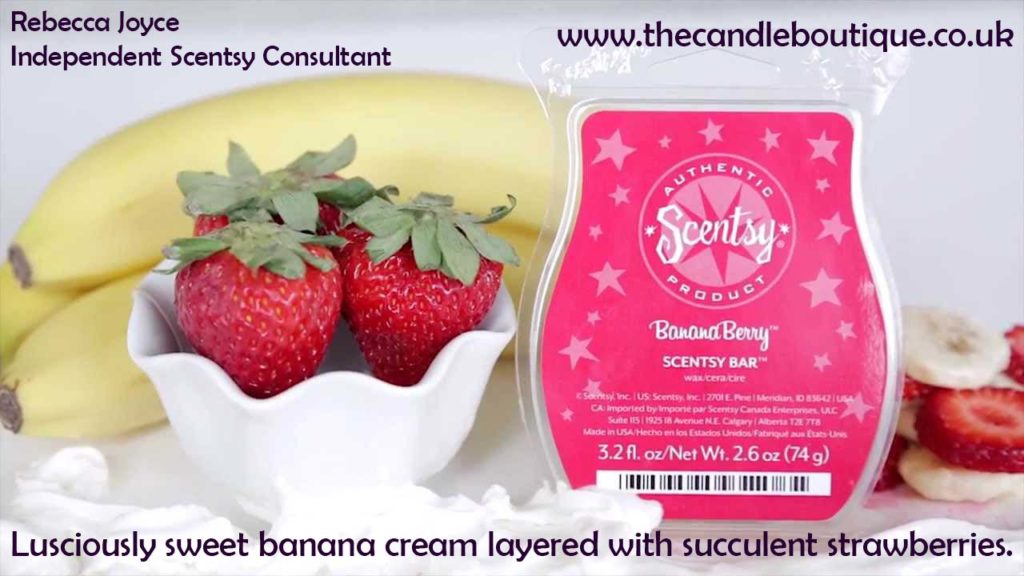 If you like sweet fruity fragrances, I would also recommend Scentsy's Rhubarb Berry Jam.  When I smell it, it is instantly very fruity and then there is an after tone of rhubarb which is gorgeous!  Definitely one to be making samples with!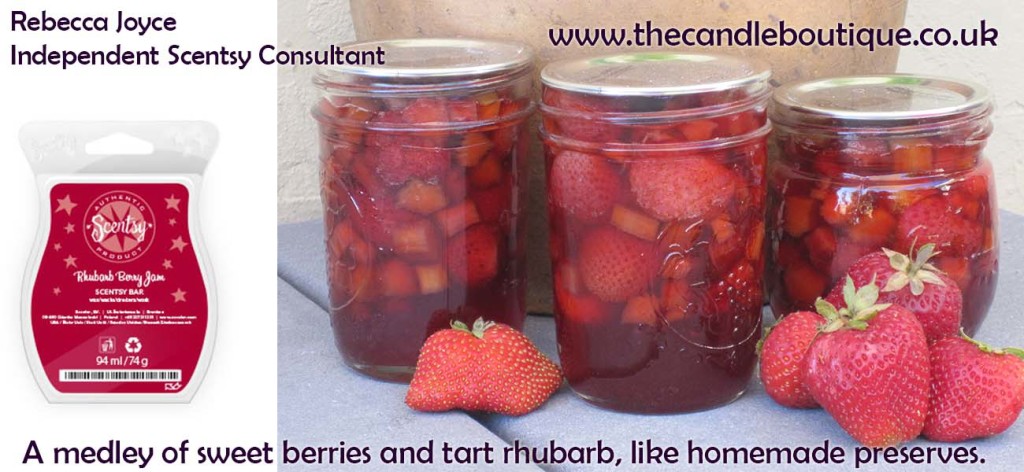 If you prefer a refreshing fragrance, then I think the Scentsy Rosemary Mint wax bar will be very popular, I have seen a lot of people talking about this one and it will be perfect for warming in the kitchen.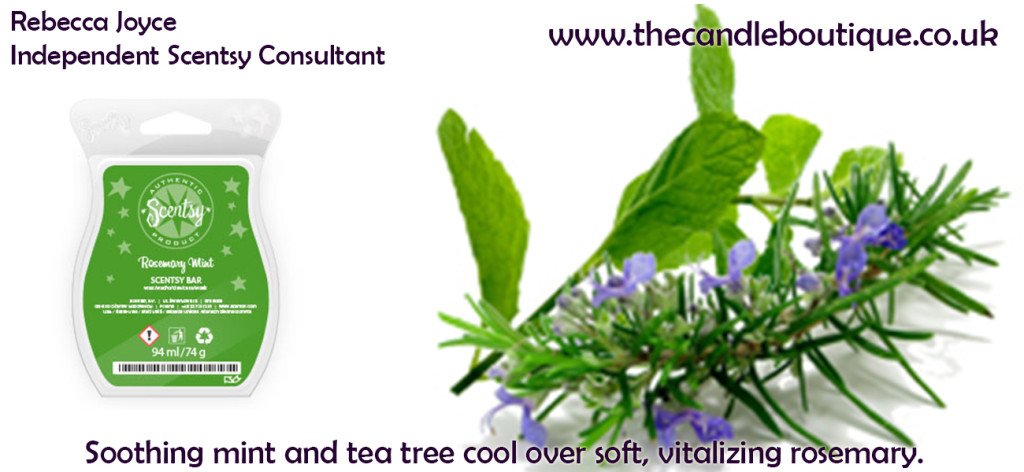 There is always one bar that I think gets over looked and neglected in every catalogue.  In the last catalogue I think Silk & Ivory didn't get as much love as it deserves and I think in this one Scentsy's Forever Yours may fall into the same category.  I am going to add this one to my samples page to make sure it doesn't get neglected 🙂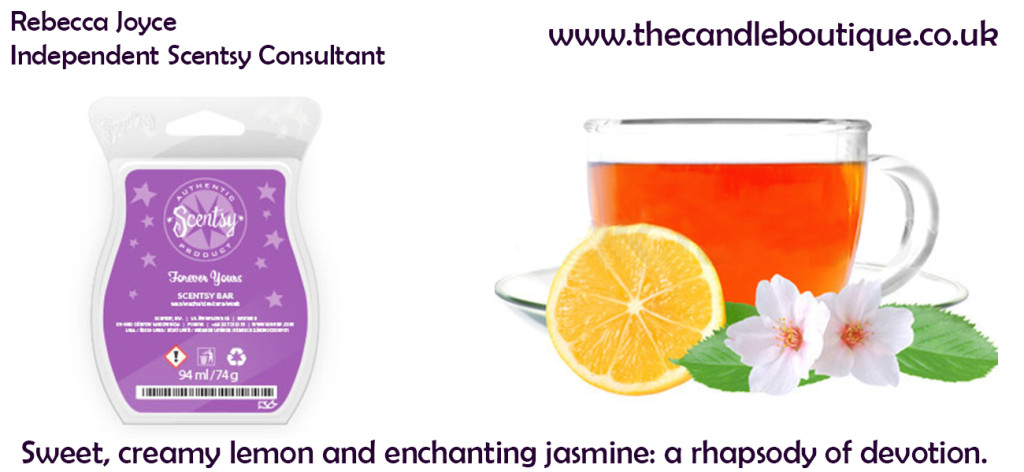 You can find a complete list of the brand new fragrances to this catalogue below:-
Atlas Cedar – Complex blend of cedar, patchouli, and a dash of black pepper: the essence of intrigue.
Aussie Plum– Mélange of juicy plum, pink grapefruit, and tart pomegranate with smooth vanilla.
Bananaberry – Lusciously sweet banana cream layered with succulent strawberries.
By The Sea – The scent of ocean air wafting through dewy, seaside grass.
Forever Yours – Sweet, creamy lemon and enchanting jasmine: a rhapsody of devotion.
Lavaberry – Lush rose and jasmine mingled with bright grapefruit and fresh rhubarb.
Lemon Verbana – Fresh lemon zest, bright kaffir lime, and verbena leaf.
Nashi Nectar – Sparkling citrus and crisp nashi pear balanced in perfect sweetness.
Pear Blossom – Sweet nashi pear tossed with light florals and cool berries.
Peony Petals – Peony and rose petals dance on a soft breeze.
Rhubarb Berry Jam – A medley of sweet berries and tart rhubarb, like homemade preserves.
Rosemary Mint – Soothing mint and tea tree cool over soft, vitalizing rosemary.
Shaka – Classically cool: rich sandalwood infused with a splash of bergamot and lime.
Simply Nashi Pear – Simply Nashi Pear is a crisp, well-balanced note of pure sweet pear.
Zen Garden –  A dewy-sweet bloom of ripe honeydew, soft freesia, and water lotus.
So which fragrances are on your "must try" list?
If you would like to place an order, you are welcome to email me directly at sales@thecandleboutique.co.uk