Scentsy Monster Monday Flash Sale – Starts 8 p.m. BST Monday 15 October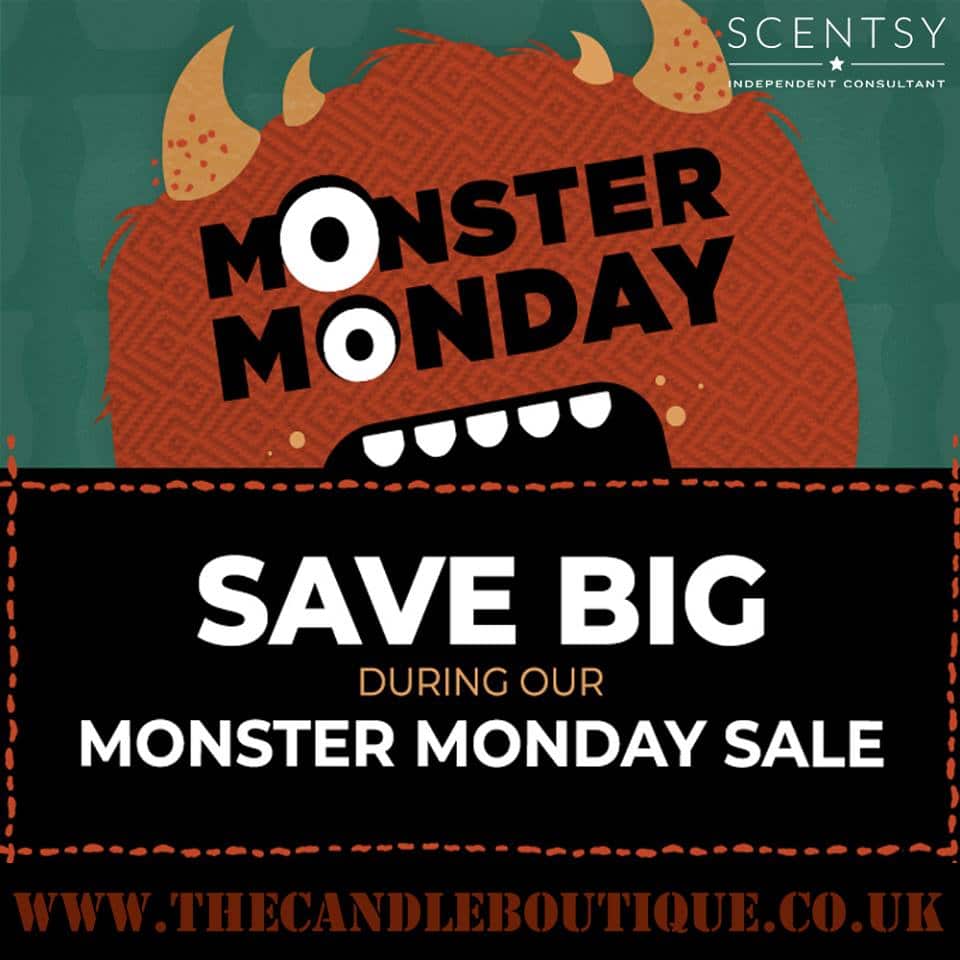 Oh yes, the Scentsy Flash Sale you have all been waiting for!
The Monster Monday Flash Sale is from 8 p.m. BST Monday 15 October up to 7:59 p.m. BST Tuesday 16 October.
In the past, massive responses to flash sales have impacted the shipping schedule for current and future orders. As such, we will be carefully monitoring the number of Monster Monday flash sale orders and will end the flash sale earlier than 7:59 p.m. BST Tuesday if we hit our maximum order quantity. This will allow our Scentsy Shipping team to successfully complete all orders in a timely manner.
During Monster Monday, select products from our Home, Scent, Kids and Laundry lines will be available at discount prices.
Monster Monday Sale items won't go live until 8 pm Tonight 15th October 2018
Shop Monster Monday Flash Sale Here
Flash sale has ended due to hitting the max sale quota, thanks to all that managed to order.