Scentsy January 2020 10% OFF Sale
Scentsy sale and transition month now in January.
That means almost the entire catalogue is discounted this month by 10%.
Some exclusion applies such as Charity items, Fragrance flowers & Perfect Scentsy bundles.
The popular Scensty 6 Bar pack is now only £32.63 that works out at just £5.44 per bar
£

36.25

Combine & Save with 6 Scentsy Bars Multi-Pack 6 Bars for the price of 5* *Current catalogue bars...
Scentsy January 2020 Transition Starter Kit
This kit will come with both this seasons winter catalogues and testers as well as the new Spring Summer catalogue and fragrance testers that will be out next month.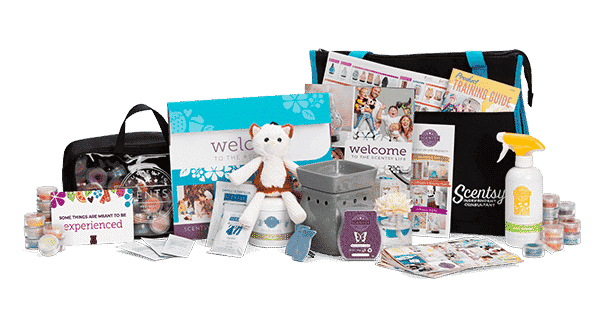 Alabaster Warmer
Black Raspberry Vanilla Scentsy Bar
Go Go Mango Scentsy Bar
Sunkissed Citrus Scentsy Bar
Hobo the Cat Buddy Clip
Lemon Verbena Counter Clean
Amazon Rain Washer Whiffs (453 g)
Luna Car Bar Clip
Body Product Samples
Laundry Product Samples
Autumn/Winter 2019 Fragrance Tester Set
Spring/Summer 2020 Transition Tester Set
Classic Curve Felt Samples
Consultant Guide
Quick Start Guide
Autumn/Winter 2019 Catalogues (1 pack of 25)
Spring/Summer 2020 Catalogues (1 pack of 25)
Spring/Summer 2020 Product Lists (1 pad of 50 sheets)
Body Product Category Brochures (1 pack of 25)
Clean Product Category Brochures (1 pack of 25)
Laundry Product Category Brochures (1 pack of 25)
Fragrance Systems Brochures (1 pack of 25)
Pets Product Category Brochures (1 pack of 25)
Host/Join Brochures (1 pack of 25)
Order forms (1 pack of 50)
Invitation Postcards (1 pack of 100)
Merchandise Sacks
Mini Zip Sacks
Product Training Guide
Thank You Postcard (1 pack of 100)
Free Gift
Find out more here:- https://www.thecandleboutique.co.uk/join-scentsy-uk-ireland-germany/