Scentsy Charitable Cause Buddy Raises Funds For BLISS
I am so excited about writing this blog.
Scentsy Charitable Cause Buddy, Roosevelt The Rabbit
If you are a regular reader, you may recall that I recently did a blog about which new Scentsy buddies were released on the 1 March 2014. In that blog I mentioned that one of our new additions, Roosevelt the Rabbit, was the UK's first charitable cause buddy but we were just awaiting confirmation as to which charity we would be supporting.
Well I am so excited to announce that from every sale of a Scentsy Roosevelt the Rabbit, £5.50 will be donated straight to BLISS.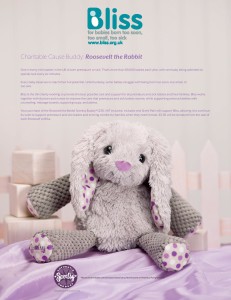 Who Are BLISS?
One in every nine babies in the UK is born premature or sick. That's more than 80,000 babies each year, with one baby being admitted to special care every six minutes.
Every baby deserves to reach their full potential. Unfortunately, some babies struggle with being born too soon, too small, or too sick.
Bliss is the UK charity working to provide the best possible care and support for all premature and sick babies and their families. Bliss works together with doctors and nurses to improve the care that premature and sick babies receive, while supporting anxious families with counseling, message boards, support groups, and advice.
Your purchase of the Roosevelt the Rabbit Scentsy Buddy (£30, VAT inclusive, includes one Scent Pak of your choice) will support Bliss, allowing it to continue its work to support premature and sick babies and to bring comfort to families when they need it most. £5.50 will be donated from the sale of each Roosevelt to Bliss.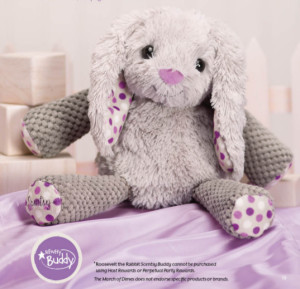 I am so pleased that Scentsy UK's first charitable product is supporting such an incredible charity.
If you would like to place an order for one of our gorgeous Roosevelt buddies, please email me sales@thecandleboutique.co.uk