Creating the Perfect Romantic Ambiance with Scentsy for Valentine's Day
Celebrate Valentine's Day With Scentsy UK – Create Your Own Love Story
Which Scentsy Fragrances Will You Be Warming This Valentine's Day?
The History of Valentine's Day [taken from Wikipedia]

Saint Valentine's Day, commonly known as Valentine's Day, or the Feast of Saint Valentine, is observed on February 14 each year. It is celebrated in many countries around the world, although it remains a working day in most of them.
St. Valentine's Day began as a liturgical celebration of one or more early Christian saints named Valentinus. The most popular martyrology associated with Saint Valentine was that he was imprisoned for performing weddings for soldiers who were forbidden to marry and for ministering to Christians, who were persecuted under the Roman Empire; during his imprisonment, he is said to have healed the daughter of his jailer Asterius. Legend states that before his execution he wrote "from your Valentine" as a farewell to her.
My husband really is not at all romantic bless him (he will kill me when he reads this!).  He actually shocked me this morning when he "reminded" me that it was Valentine's Day on Thursday – I think he was quite chuffed that he actually knew before the day itself!  I love to cook so this year I am going to cook a romantic meal for us both ♥
I guess it goes without saying that my Scentsy warmer will be on, they are on all day everyday anyway!  So what will I be warming?
My top 5 recommendations for a perfect Scentsy Valentine's Day is:-
1. Love Story Scentsy Bar – Innocent pink jasmine and sensual amber embraced by luscious dark chocolate.
2.  Satin Sheets Scentsy Bar – Sensual and earthy sandalwood, perfectly paired with rich, warm vanilla.
3.  Enchanted Mist Scentsy Bar – Romantic blend of juicy apples, enhanced and sweetened by rose petals and rich jasmine.
4.  French Kiss Scentsy Bar – Sweet fig tenderly caressed by coconut pulp, exotic cedar, and caramel.
5.  Flirtatious Scentsy Bar – Fruity and vibrant, a combination of green apple, grapefruit, and white amber.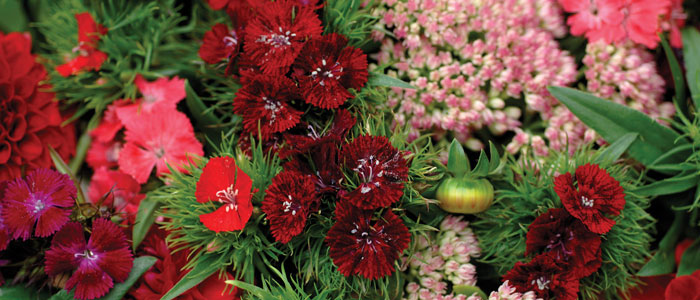 Whatever you are doing and whatever Scentsy fragrance you are warming, have a wonderful and romantic Valentine's Day.