Celebrate Halloween With Scentsy
Scentsify Your Home With Scentsy This Halloween
By Rebecca Joyce – Independent Scentsy Star Director
Halloween is fast approaching and my little girl is getting very excited.  I actually think she prefers Halloween to Christmas!  This year she is twice as excited as she has a baby sister to dress up in a witches outfit as well!
Before having children, I have to confess I never enjoyed Halloween, but my daughter's excitement for dressing up is contagious.  This year my daughter really wants to decorate the house and I am sure we may see a Scentsy Bewitched Pumpkin Warmer or Scentsy Itsy Bitsy Spider Warmer  somewhere!
I am so pleased to see the return of our Bonehead skull warmer.  I get asked for him all year around but he is only available whilst stock lasts, so if you do fancy him then be quick!
For the younger Halloween fans, we also see the introduction of Audrey the Arachnid Spider Buddy and Vlad the Bat Buddy – who wouldn't want to cuddle up to these on the 31 October?!
If you have one our our Silhouette collection warmers, you can change its appearance for Halloween with our Nevermore wrap – this is why our Scentsy Etched Core is consistently our number one warmer here in Europe – once you have your warmer, you can accessorise it so easily with one of our wraps – keep an eye out for our Christmas wraps out now!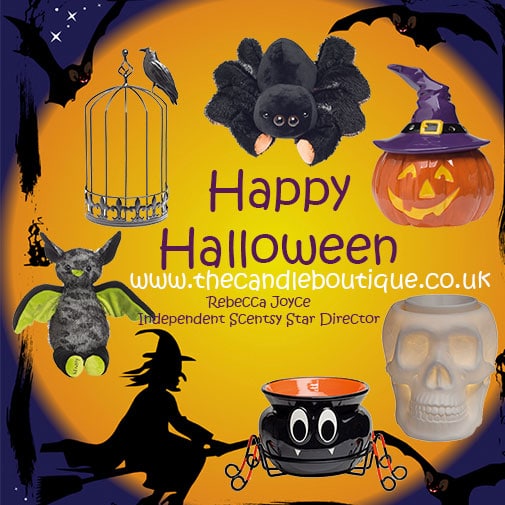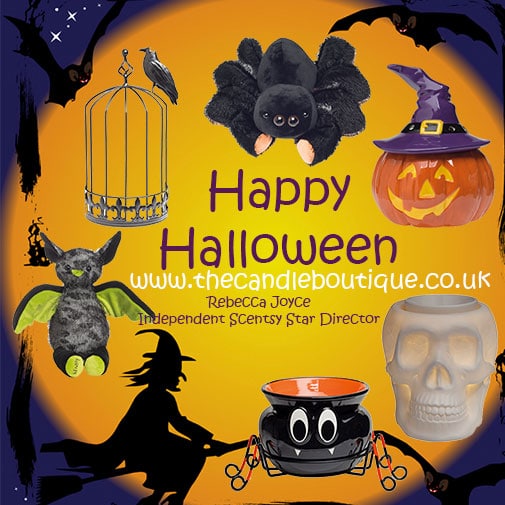 If you would like to purchase any of these spooktacular warmers then, as always, please email me directly sales@thecandleboutique.co.uk to receive details of my shipping rates.
Happy trick or treating!