Scentsy UK London Family Reunion 2022 (SFR)
Where Was Scentsy Family Reunion In 2022?
After 2 years of virtual Scentsy conferences, we finally got to have an in-person event again and it did not disappoint!! This year our UK and European conference was held at the enormous Excel Centre in London.
What Happens At A Scentsy Leadership Day?
This year's was highly anticipated as we hadn't seen each other in person for years thanks to Covid, so there was high expectation and our Scentsy Home Office rose to that occasion!

On Thursday, we had a Leadership Day which is for all consultants with the title of Director, Star Director or SuperStar Director.

The day started with a scavenger hunt around the Excel Centre and although I didn't sign up for running around a million miles an hour, it was so much fun and in those 45 minutes I got to meet leaders I had never spent time with before. Our team didn't win but we gave it a very good go. Some teams may of stopped off at Costa haha but we were very dedicated and could be seen charging up and down looking for the places we needed to have photos taken at.

After exhausting ourselves, we had a pit stop in a pub for lunch and then straight back to Leadership for an afternoon of training led by the incredible Deb Bowden, Chief Consultant Development Officer for Scentsy.

The day ended with a very special Leadership dinner where we were treated with an incredible meal.

Then something very special happened…..

Heidi and Orville Thompson, the co-owners of Scentsy made a very special and surprise visit. They have temporarily stepped away from Scentsy for 3 years whilst they serve a mission for their church. However, they stopped by to say hello and spend some time with us and it was a huge surprise to us all.

Leadership is such a special day to be part of. Not only do you receive incredible training from Scentsy to help you grow as a leader for your team, but you get to spend time with other Scentsy leaders as well. Building relationships with other Scentsy consultants is so valuable to the continued success of your business and I strongly encourage anyone with a leadership title to attend them.
What Happens At Scentsy Family Reunion?
Oh my goodness, I don't even know where to begin answering that question!

Friday was the first day of our conference. All consultants, regardless of how long they have been with Scentsy or their title are invited to attend.

The day was packed full of new catalogue reveals, talks from members of the Scentsy Home Office team and product giveaways! Scentsy's core values are simplicity, authenticity and generosity. They always live up to this. The products we were given were not only hugely generous and incredible as well. We received so many including the new fragrance testers for the next catalogue, one brand new product, a wax collection being launched November, a new wax product and a brand new licensed limited time product as well! This last product we received blew the roof off the building with excitement!

The atmosphere was simply electric and honestly, unless you were in that conference centre, it would be very hard to understand.
Friday evening finished with our awards night. This is where consultants were invited to do a stage walk to be recognised for their achievements with Scentsy.

I was very honoured to walk the stage four times:-
SuperStar Director Walk
10 Year Anniversary With Scentsy Walk
Annual Sales Award Walk
Annual Mentor Walk
I was so proud to see one of my team members invited to walk on the stage to celebrate her 5 years with Scentsy as well.
Saturday was the last day of our conference and was consultant led with 3 presentations covering different aspects of our Scentsy businesses. This is one of the reasons I really love Scentsy. They encourage open leadership where consultants will share their knowledge with other consultants and everyone always walks away from these presentations with so many ideas to put into practice for their businesses.
After lunch (again in the pub haha) we returned to The Excel Centre for our final session with more giveaways and some very exciting news! Our next Scentsy Incentive destination will be the incredible Monte Carlo in Monaco!!! Not only is that a dream destination but it will be Scentsy style so we know it will be out of this world!

It was then announced that next years Scentsy Family Reunion for the UK and Europe will be held in Berlin, Germany and Liverpool, UK! Many years ago now we had reunion in Liverpool and it was so much fun, I cannot wait to go back there!

The afternoon finished with a visit from Adventure Man, Jamie McDonald. He is a world-record breaker, fundraiser, author, motivational speaker and creator of the Superhero Foundation. He is truly inspirational and if you haven't heard of him, please take a moment to Google him and learn about his story. He had all of us completely captivated and hugely inspired at the end of his talk.
Should I Go To Scentsy Family Reunion?
Do you like to be inspired? Are you determined to move your business forward to the next level? Do you want to meet other like-minded consultants? Do you enjoy giveaways? That is your answer.

To me, Scentsy Family Reunion is a fuel for my business. I go along to refill my tank, learn ideas, get inspiration, meet new contacts and surround myself with like-minded people.

If that sounds good to you, then simply YES!! You should go to Scentsy Family Reunion. See you in Liverpool in 2023!!
Scentsy UK & Europe SSD Walk At Scentsy Family Reunion 2022
Images From Scentsy Family Reunion London 2022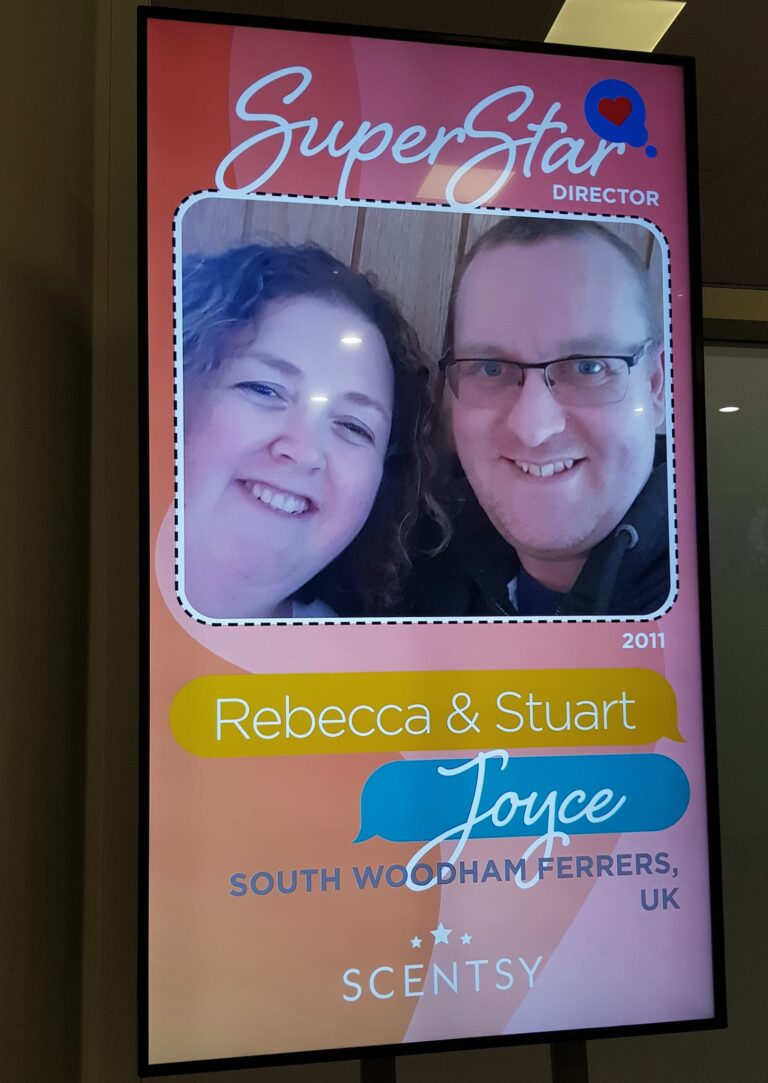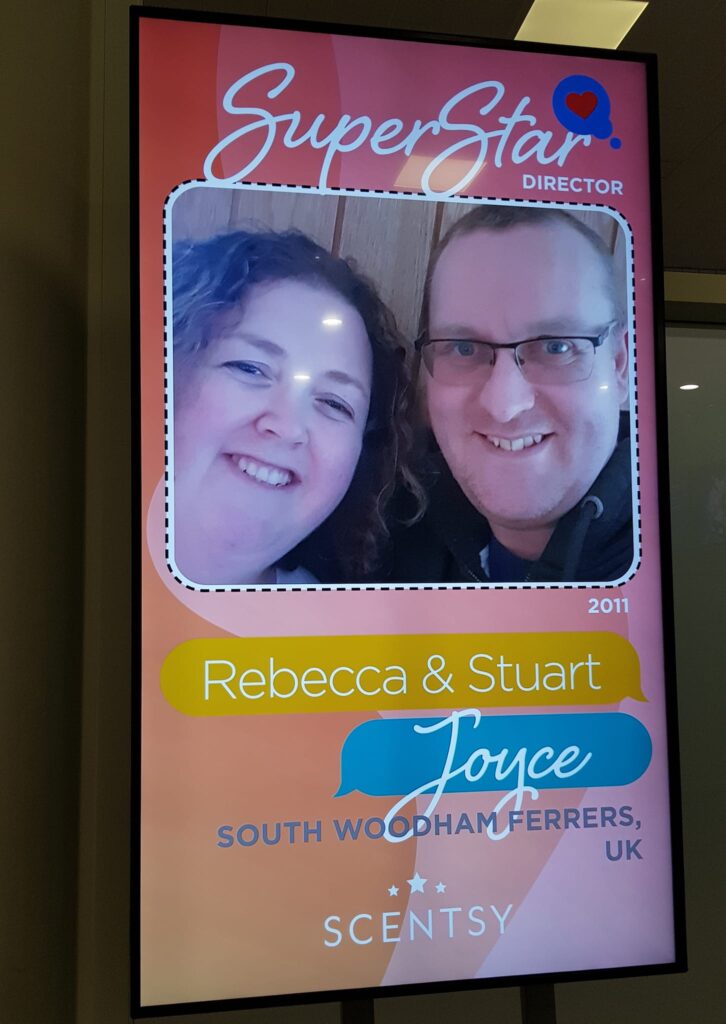 Scentsy Family Reunion Giveaways 2022 London