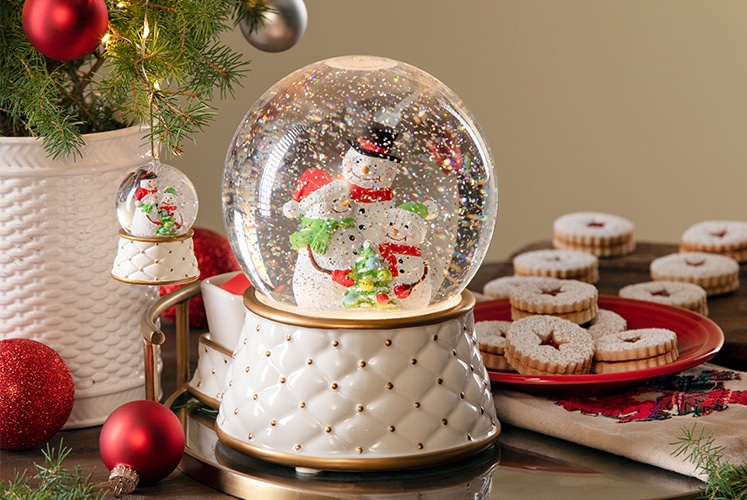 Our new limited-edition holiday warmer is going to bring a flurry of excitement to the Scentsy world.
The Snow Globe Warmer is unlike anything we've offered before. A sweet snowman family in a glitter wonderland (yes, glitter!) reminds us of everything we love about winter, while a light casts a soft holiday glow and a fan keeps the glitter in motion for continuous sparkle.
Each warmer is numbered to be a unique, limited-edition collectable. It even comes with a matching Christmas ornament to adorn your tree!
1. There is a special liquid inside that suspends the glitter
2. A fan is in the base unit to keeps the glitter in a flurry the entire time it is on ❄️☃️🎉
3. Dimensions: 8.5" tall x 8" long x 6" wide
4. There is a light in the globe that showcases the cute snowman family
Ready to shine as the new centrepiece of your holiday décor, the Snow Globe Warmer is £158 / €190 and will be available while supplies last starting Wednesday, 13 November 2019.
Let it snow!