Join Scentsy this October, and you could earn a free Scentsy Go!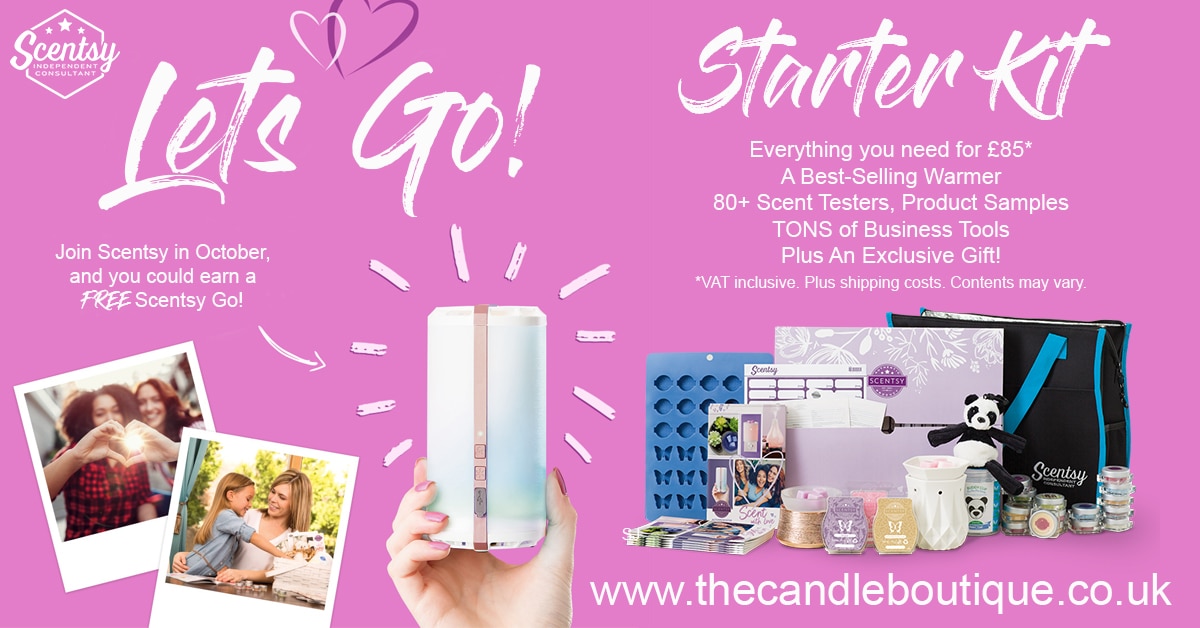 Join Scentsy This October Joining Offer
Join Scentsy this October and reach a sales goal of 500 PRV (Approx £600) during your first 30 days as a Consultant will receive a Scentsy Go and a twin pack of Scentsy Pods* for FREE!
*Scentsy Go decorative band colour and Scentsy Pod pack fragrance will be pre-selected by Scentsy and will vary.
This is very achievable, we have many members who have joined this month already achieving this.
When you join Scentsy you get a starter kit that comes with everything you need to start a successful home-based business.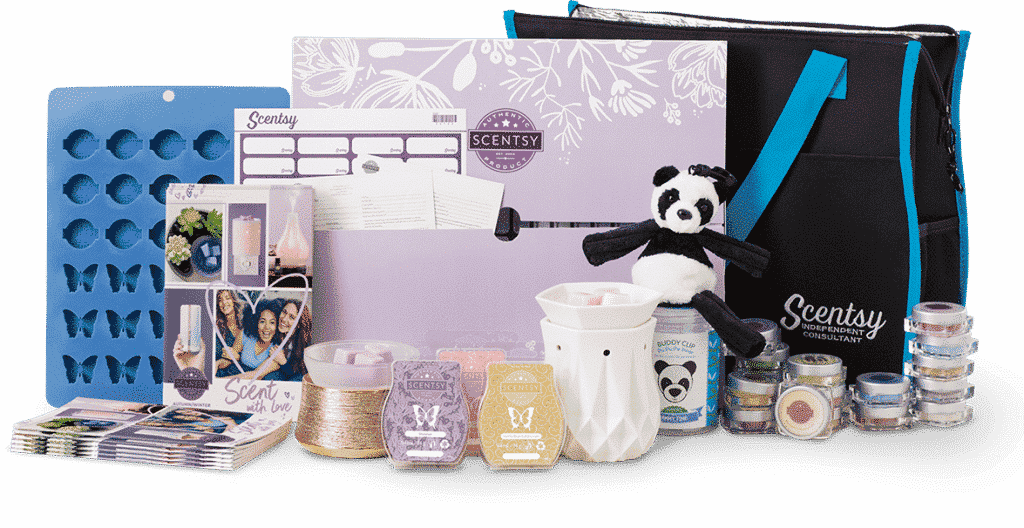 Alabaster Scentsy Warmer (worth £36)
Etched Copper Warmer (worth £36)
Shimmer Scentsy Bar (worth £6)
Pink Haze Scentsy Bar (worth £6)
Vanilla Bean Buttercream Scentsy Bar (worth £6)
Luna Car Bar (worth £7.25)
Shu Shu the Panda Buddy Clip (worth £18.25)
Spring/Summer 2017 Party Tester Set
Fall/Winter 2017 Party Tester Set
Wax molds
New Consultant Guide
Quick Start Guide
Print Your Own business labels (1 pack of 10 sheets)
Spring/Summer 2017 Catalogs (1 pack of 25)
Autumn/Winter 2017 Catalogs (1 pack of 25)
Order forms (1 pack of 100)
Product Lists (1 pad of 50)
Host/Join Brochure (1 pack of 25)
Product Training Guide
3 Pin Cord
Free gift
Plus lots of business supplies including a new consultant guide, join and host brochures, print your own labels, and a product training guide.
If you like the sound of this and would like more information on joining Scentsy and this offer please request our FREE Scentsy information pack
Ready to start your Scentsy journey? Follow this link to sign up as a Scentsy consultant