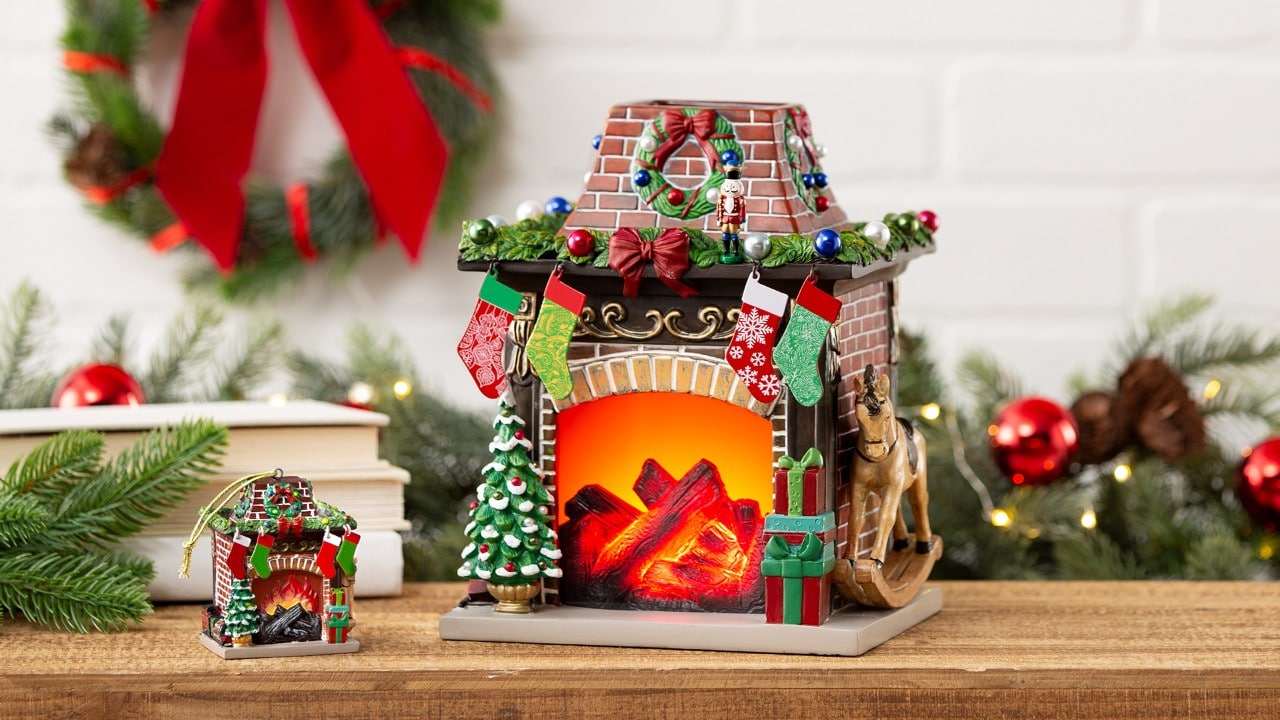 This limited-edition warmer launches in late November
This year's limited-edition holiday warmer has finally come down the chimney – and fittingly enough, it's a fireplace! The Holiday Hearth Warmer will be available starting later this November, while supplies last.
The Holiday Hearth Warmer is £158 and is truly one of a kind featuring flickering lights that bring the cosy fireplace design to life. Because this is a collectors' item, each warmer is numbered to highlight its unique value. And holiday décor-enthusiasts rejoice: Each Holiday Hearth Warmer comes with a free matching ornament!
Anyone who loves to deck the halls will want to know about this limited-time offer.
The Holiday Hearth Warmer cannot be purchased using Host Credits or Half-Price Credits.
Pre-order the Scentsy Christmas 2020 Fireplace Warmer Here