Scentsy Zen Rock Wax Warmer
In true school holiday tradition, it is raining!  So me and my little girl are having a fairly relaxed week at home.
So whilst she is busy playing schools, I thought I would do a review on one of my favourite Scentsy warmers.
Create a Calming Atmosphere With the Scentsy Zen Rock Warmer
So what does Zen mean?
When researching the meaning of Zen, a definition I have found states:-

"The word 'Zen' is the Japanese attempt at pronouncing the Chinese word 'Chan', which in turn is the Chinese attempt at pronouncing the Sanskrit word 'Dhyana', which translates as 'meditation'.  And indeed, the word Zen conjures up an image of motionless Buddhist monks lost in deep meditation.  This mysterious image becomes less mysterious when you realize the monks are simply practicing being here now. "  In interior design, it reflects balance, harmony and relaxation.
The Zen Rock warmer is part of the Element Warmer family, which means that there are no LEDs, which is fantastic for creating the calming atmosphere which its name illustrates.  This means Zen is perfect for bedrooms, or to be used discretely throughout your home.  I have mine on my coffee table in the living room.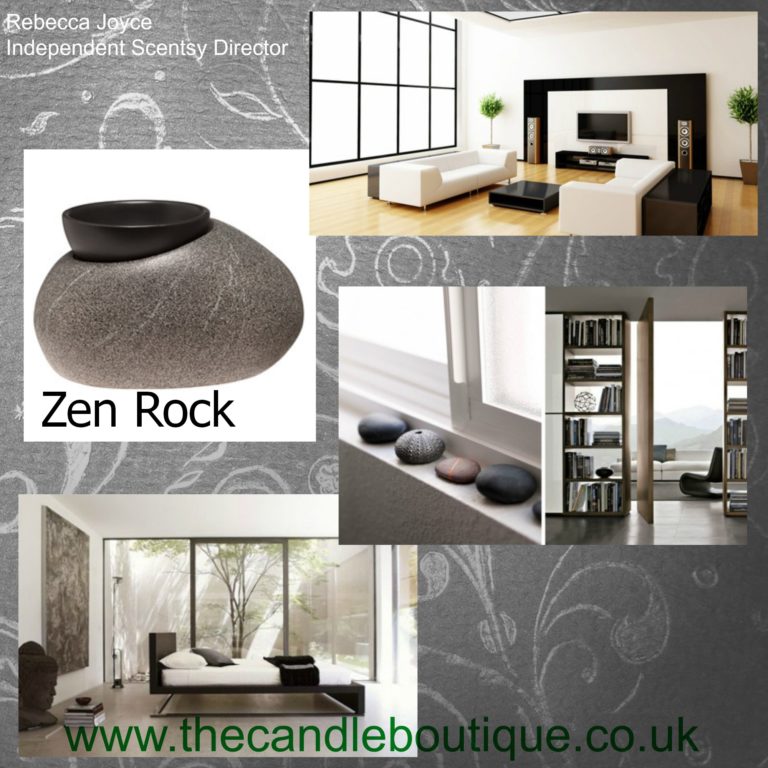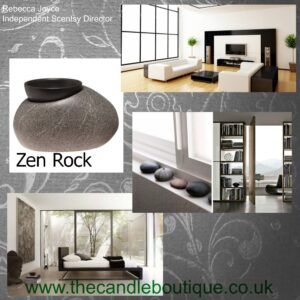 I love Zen Rock due to it's simplicity.  Zen Rock is described as being "inspired by tranquil spa rocks, Zen Rock combines sleek modern design with the soothing, organic tones of nature."
In the evenings, I put this warmer on with calming fragrances such as By the Sea and Mediterranean Spa, soon after the whirlwind of our 5 year old daughter goes to bed!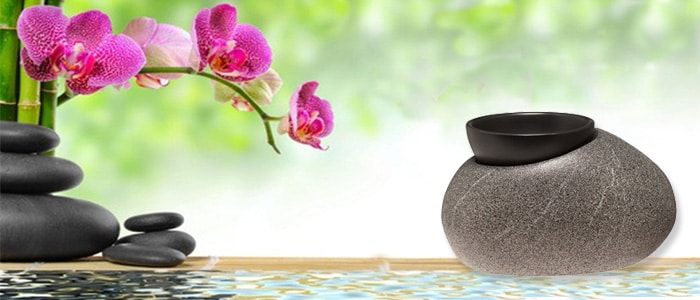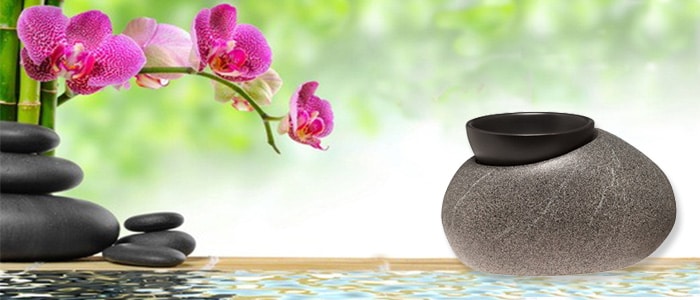 Which room do you think this would suit in your room?
Scentsy's Zen Rock Warmer is only £25 which is amazing value, when you consider it looks far more attractive than a traditional candle jar and also has a 3 year guarantee!
If you would like to place an order, please email me sales@thecandleboutique.co.uk for reduced shipping rates.
Please don't forget to visit my Facebook page and Pinterest!