The Scentsy Spring/Summer 2015 is here!
Spring Is Here – Celebrate With Our Fruity & Floral Scentsy Fragrances!
You may read the title to this blog and be a little confused as our new catalogue launched on the 1 March 2015.  Well March was a bit of a blur to me 🙂  On the 9 March, 9 days early, our baby girl decided to "whoosh" into the world, making our eldest door extremely happy to have the little sister she had longed for.  As you can imagine, with all our family and friends visiting, then followed by Easter, April has arrived very quickly for us!  So I am sorry my review of the new catalogue is a little late.
New Scentsy UK Electric Scented Wax Warmers
I know I say on the launch of every new catalogue that it is our "best catalogue" yet, but I think this catalogue definitely offers some very new designs of warmers.
So far our top three selling warmers from our new catalogue are:-
If you are a big Scentsy follower, no doubt you will have heard of the Scentsy Chasing Fireflies warmer that took the US and Canada by storm last year, so much so it sold out extremely quickly!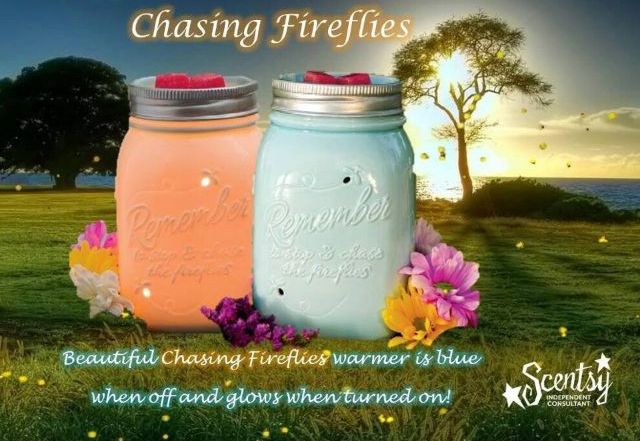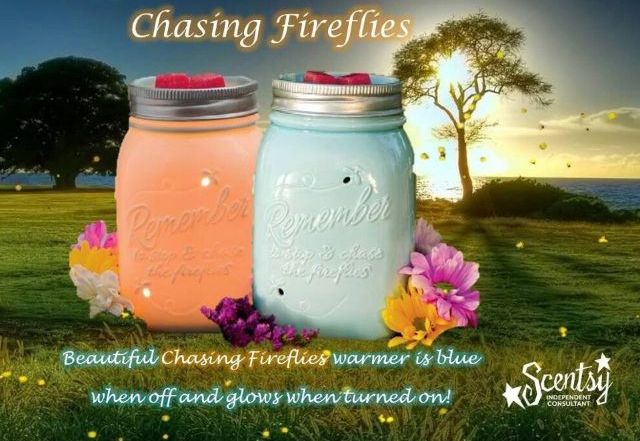 Inspired by Scentsy President Heidi Thompson, Chasing  Fireflies captures the essence of carefree, playful summer   evenings. This pale-blue, hand-painted warmer mimics a glass canning jar, complete with a silver ring. It is embossed with whimsical, dancing fireflies. When lit, the porcelain jar glows with a lovely warm light.
When we had our Scentsy Euro Tour conference recently in London, we first saw how stunning this warmer really is.  The lights were turned off so we could see the full effect of the changing lighting effect of this warmer and the room was filled with "oooos".  I treated myself to one of these for my living room the second it was launched on the 1 March 2015!
So what is so special about this warmer you may be asking?  Well the Tiger's Eye is a glass warmer, every single one is individually hand-blown and if you click on this link you will be able to see the colour changes.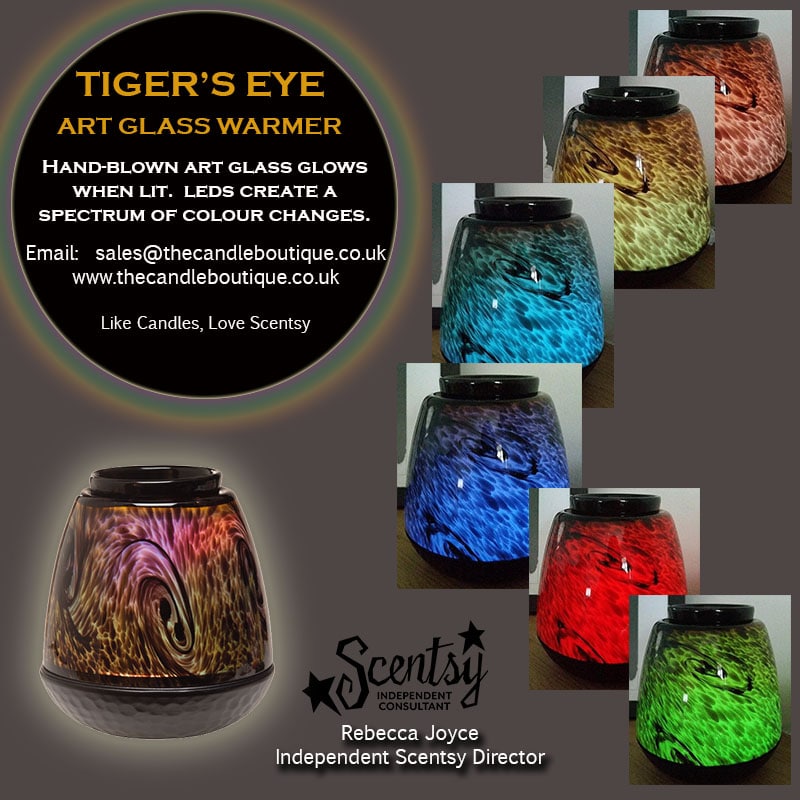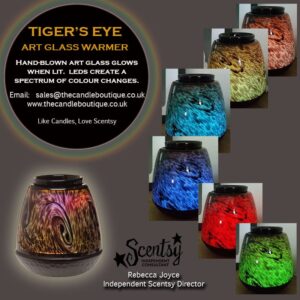 Elegant,hand-blown art glass in an organic tiger's eye pattern.  Colour-changing LED provides a spectrum of subtly changing light.
This warmer really is a work of art, take a look at how it is made:-
How the Tiger's Eye Warmer is made.
Everyone has gone crazy for this new Buddha Scentsy warmer!  It really is a striking centre-piece and has been my personal best seller out of the new catalogue so far.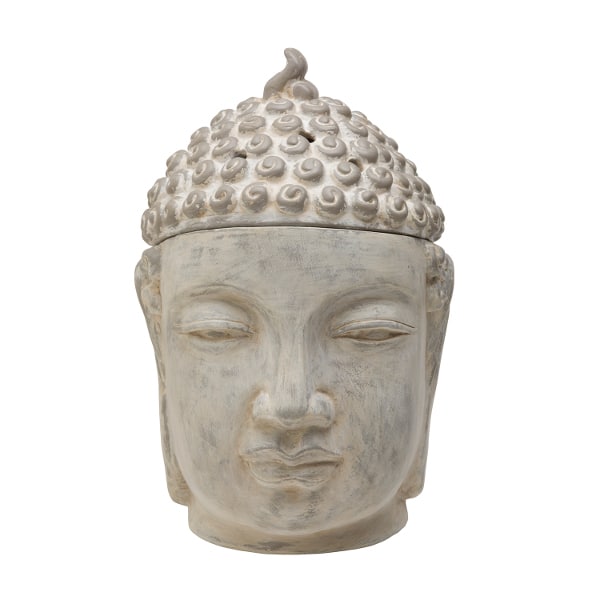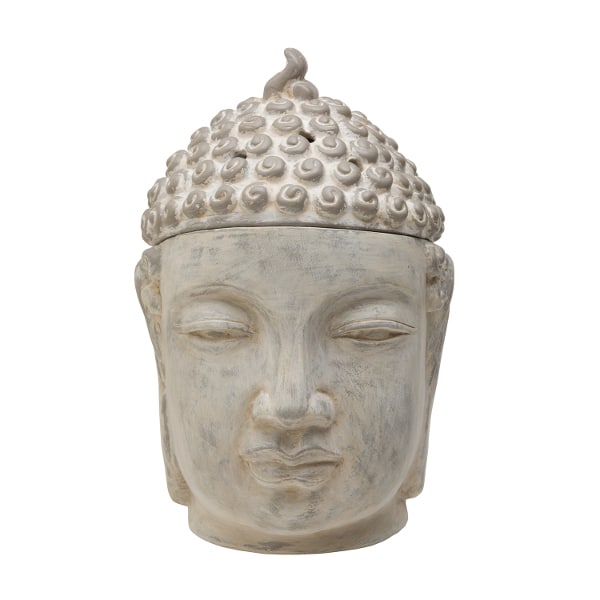 Have a look at the video as to how this warmer is made, it will give you an idea as to the amazing detail that has gone into each warmer.
How the Bali Buddha Warmer is made.
These warmers are our top 3 selling new warmers, but we do of course have lots of other designs introduced to the catalogue:-
Be inspired to change your perspective with a Silhouette Collection Wrap punctuated by a field of abstract, wire dandelions.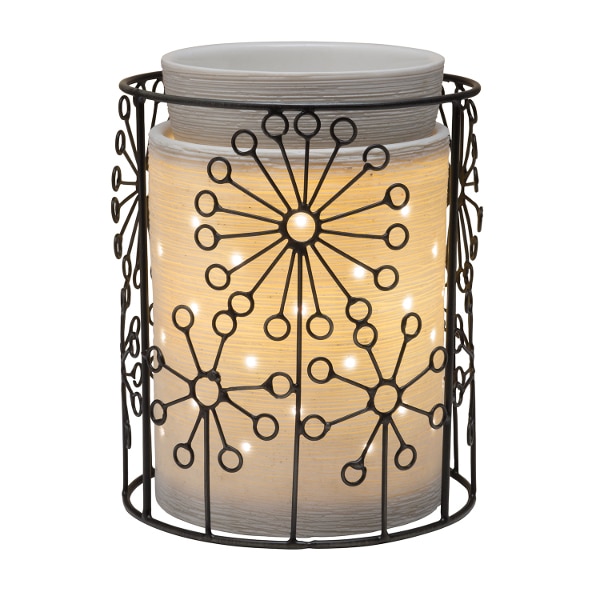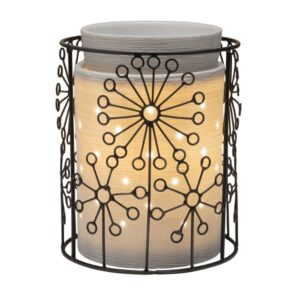 Feel the power of a sweet ride on the open road with Bike.
This frame fits either of the Cube Ebony or Cream Gallery warmer.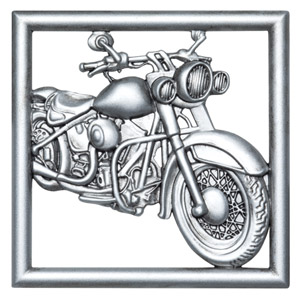 A tribute to the passion you have for your pet, Paws features a loveable paw print in silver.
This frame fits either of the Cube Ebony or Cream Gallery warmer.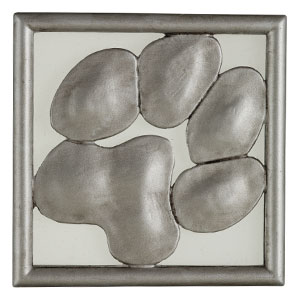 Bask in the beauty of a mid-summer garden of abstract, blushing-pink roses with a subtle crackled finish.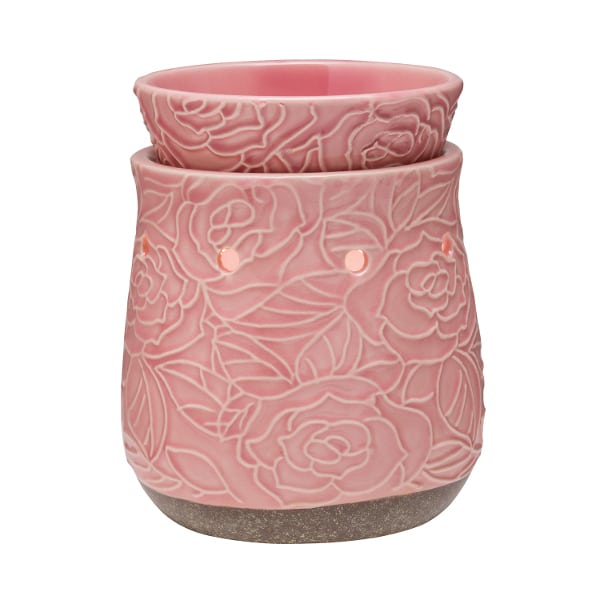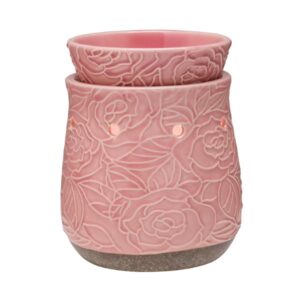 Each intricate petal is handcrafted, then formed into an open blossom. An organic adornment for your favourite room.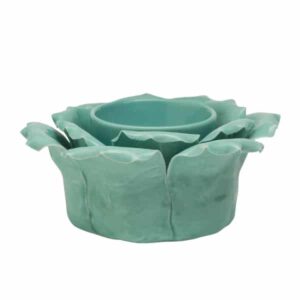 Each intricate petal is handcrafted, then formed into an open blossom. An organic adornment for your favourite room.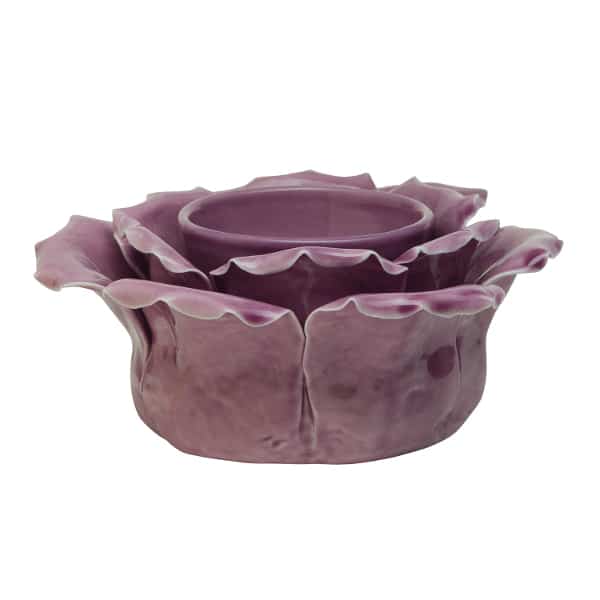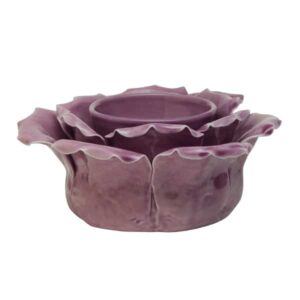 Sweet purple swirls, with enough personality to adorn a teen's room or colourful living space.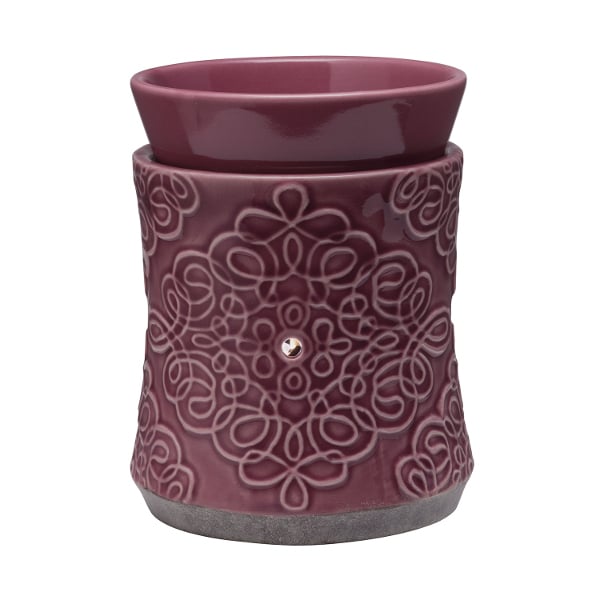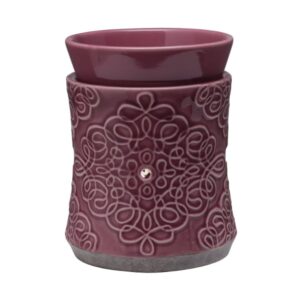 Perfect with salvaged wood and exposed steel, or soft linens and your grandmother's antique armoire. Cement-finish stoneware, dipped in metallic-gold glaze.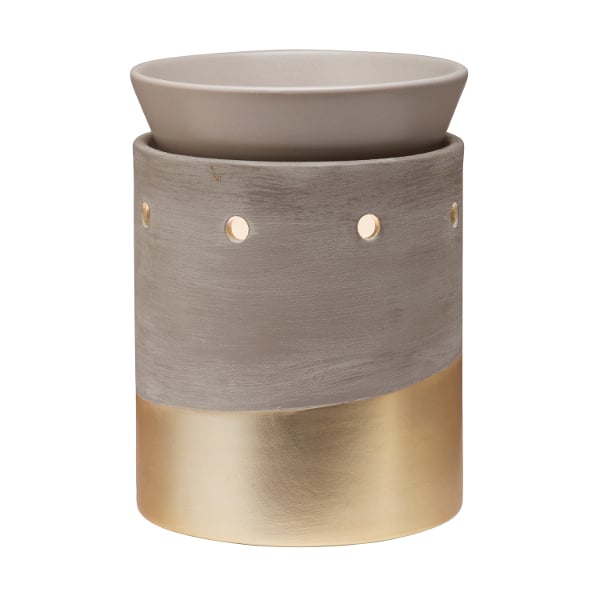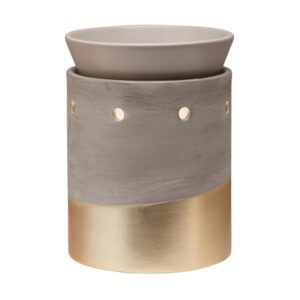 Glamorous and elegant, consider it a statement piece for your nightstand or console. Porcelain with a hammered-effect, metal-plated finish.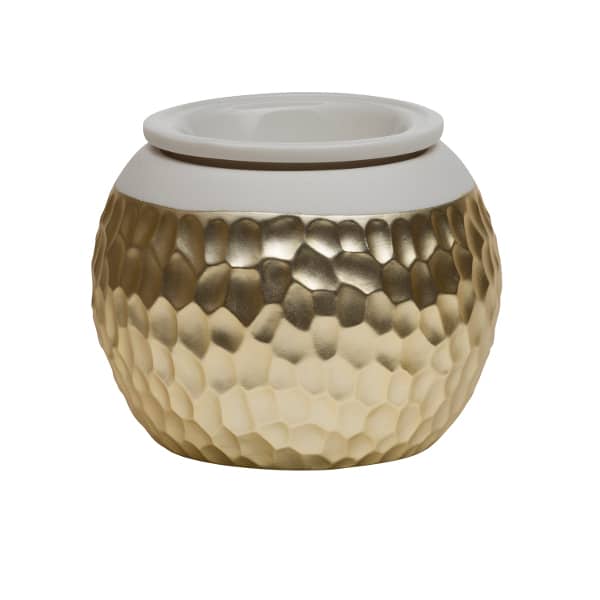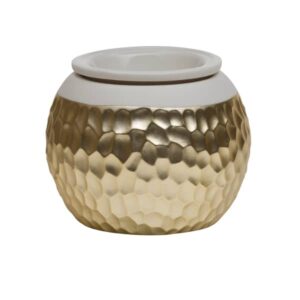 Emerald green pleats as crisp as starched linen add pure colour and a modern vibe to any contemporary or retro-cool space.

As you will see, Scentsy have introduced a splash of colour into this new season.  Which warmer will you be adding to your collection?
As always, if you would like to place an order with me, please visit my website and then email me sales@thecandleboutique.co.uk for details of my special shipping rates.  Alternatively you are welcome to contact me via my Facebook page.