Stay Awhile Scentsy Bar Review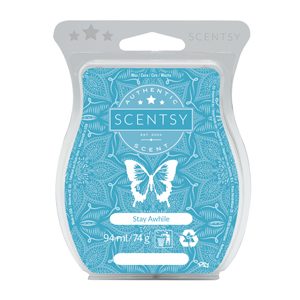 Sail a tranquil sea redolent with quiet Atlantic seaberry, water hyacinth, red cassis and fresh, exquisite teakwood.

If you are interested in placing an order please do contact me:-
Rebecca Joyce
Independent Scentsy Star Director
www.thecandleboutique.co.uk
Telephone:  0800 772 0656
sales@thecandleboutique.co.uk
Facebook Page
Facebook Customer Group
Please feel free to leave a review of this Scentsy product.
No votes yet.
Please wait...
What you can read next