Scentsy UK Discontinued Product List
I cannot believe there is only a couple of weeks left of the Summer Holidays 🙁  I have loved having my little girl at home with me and I am going to find a silent house very strange when she goes back to school.
Discontinued Scentsy Products 2013
As Summer starts to come to an end, it is marked by the last month of our Scentsy UK Spring/Summer 2013 catalogue.  This means that sadly we are having to say bye to some of our summery fragrances to make way for some winter fragrances.  We are also saying farewell to some of our full and mid size warmers, the Baby Buddies and the entire travel tin range.  The images below give a full list of all the items we will be losing – hopefully some of the more popular summer fragrances will return in next year's Spring/Summer catalogue – especially Scentsy's Cherry Limeade which is becoming a bit of an addition for me!
Scentsy 10% Sale
If any of these are your favourites and you want to stock up, or you want to grab one of the warmers or Baby Buddies before they go, then the good news is that until the end of the month you will receive 10% discount as well – so be quick.  If you email your order to sales@thecandleboutique.co.uk you will also receive my special postage rates as well.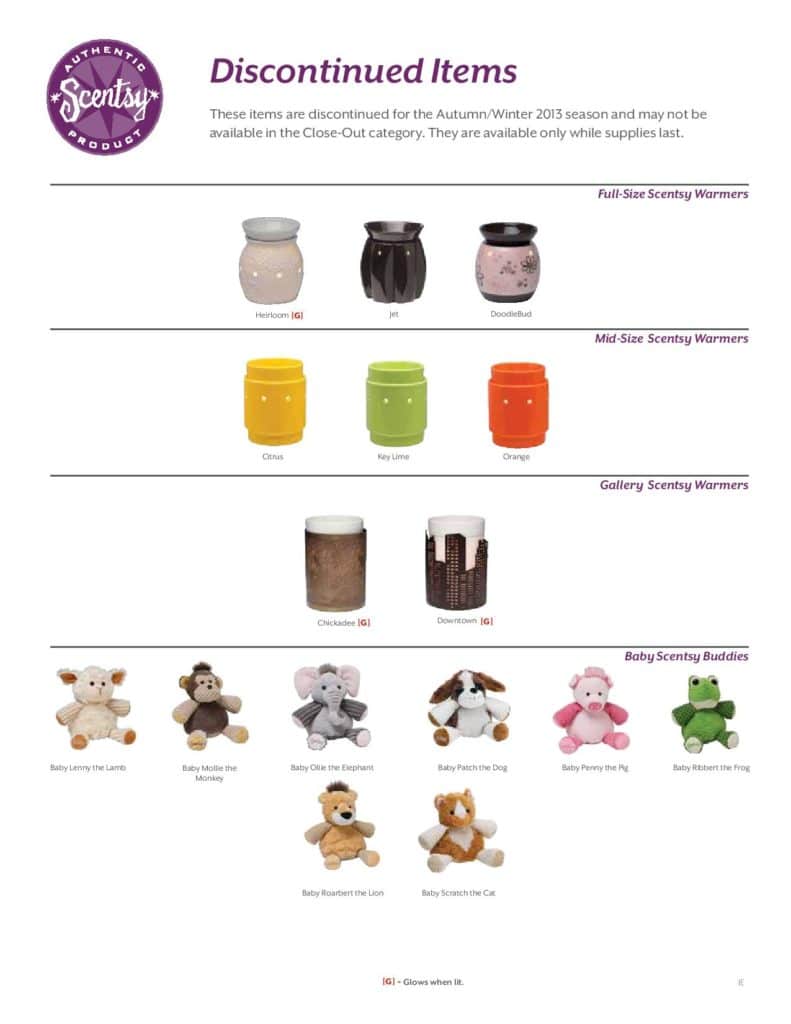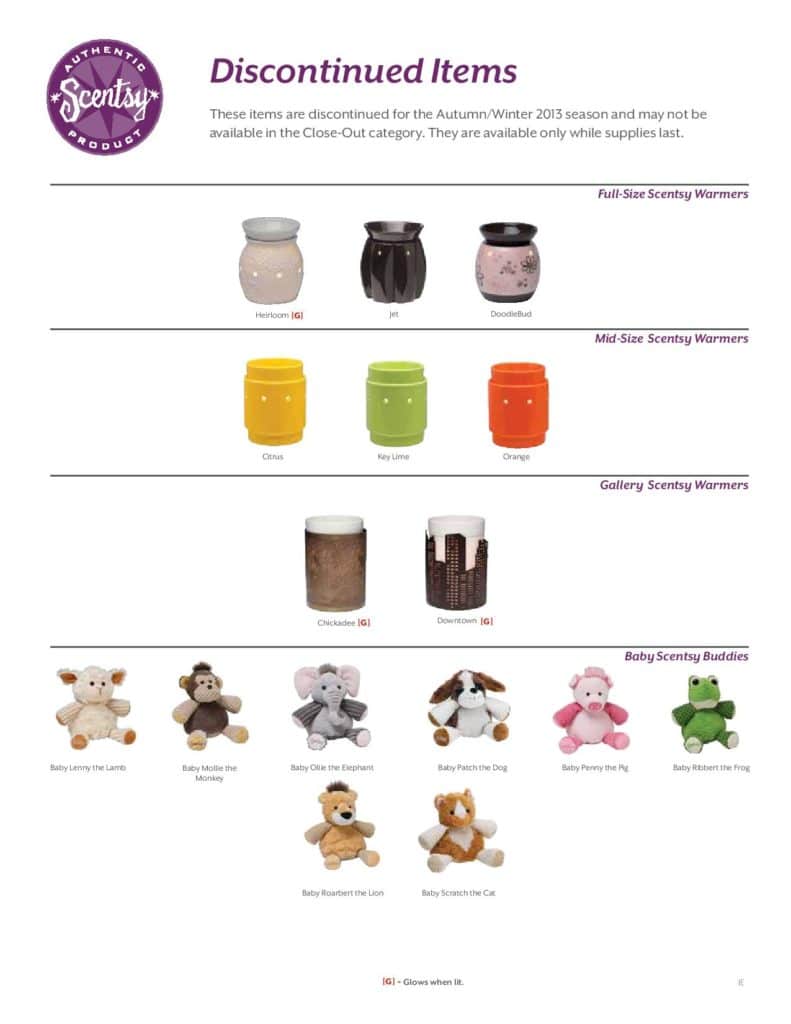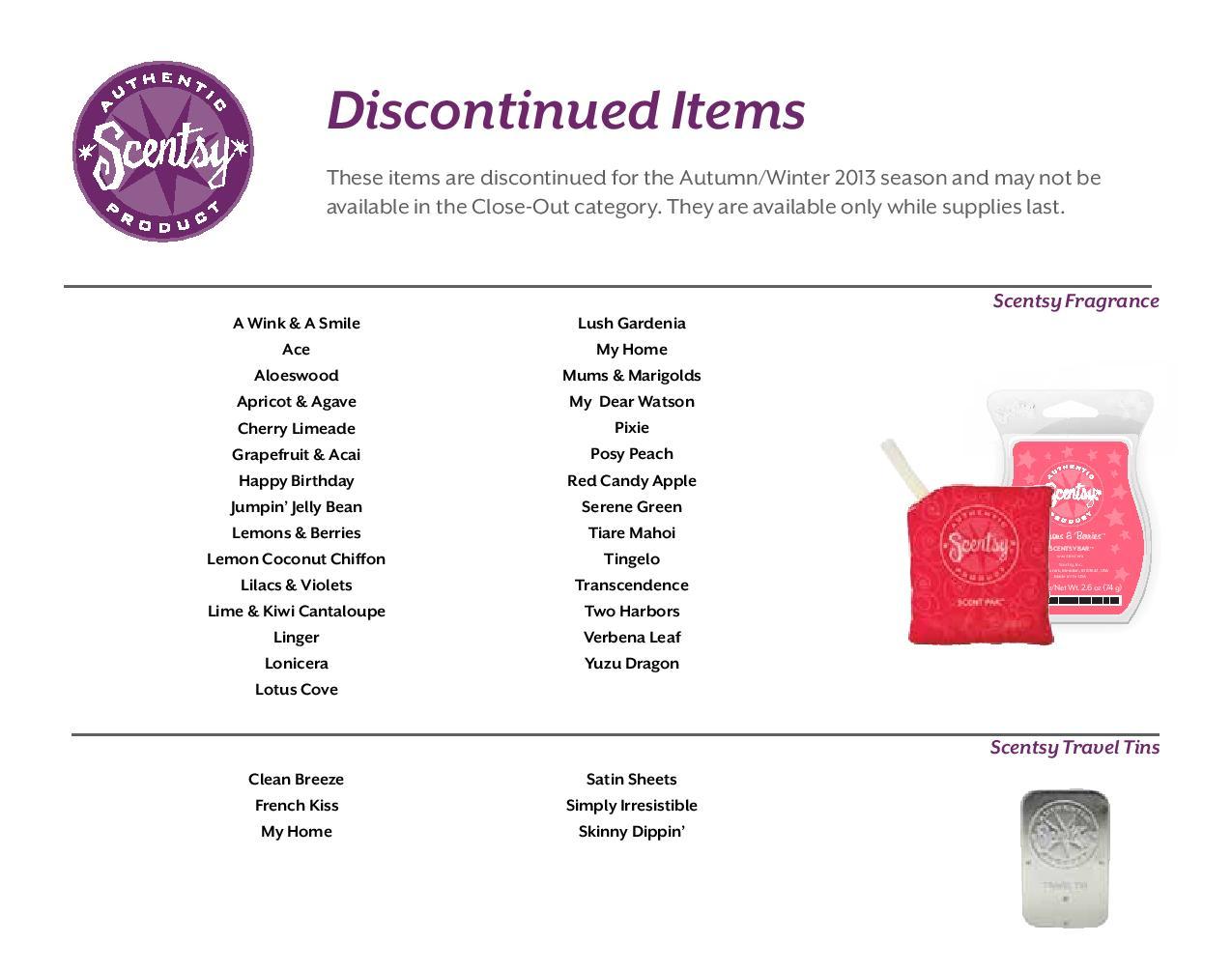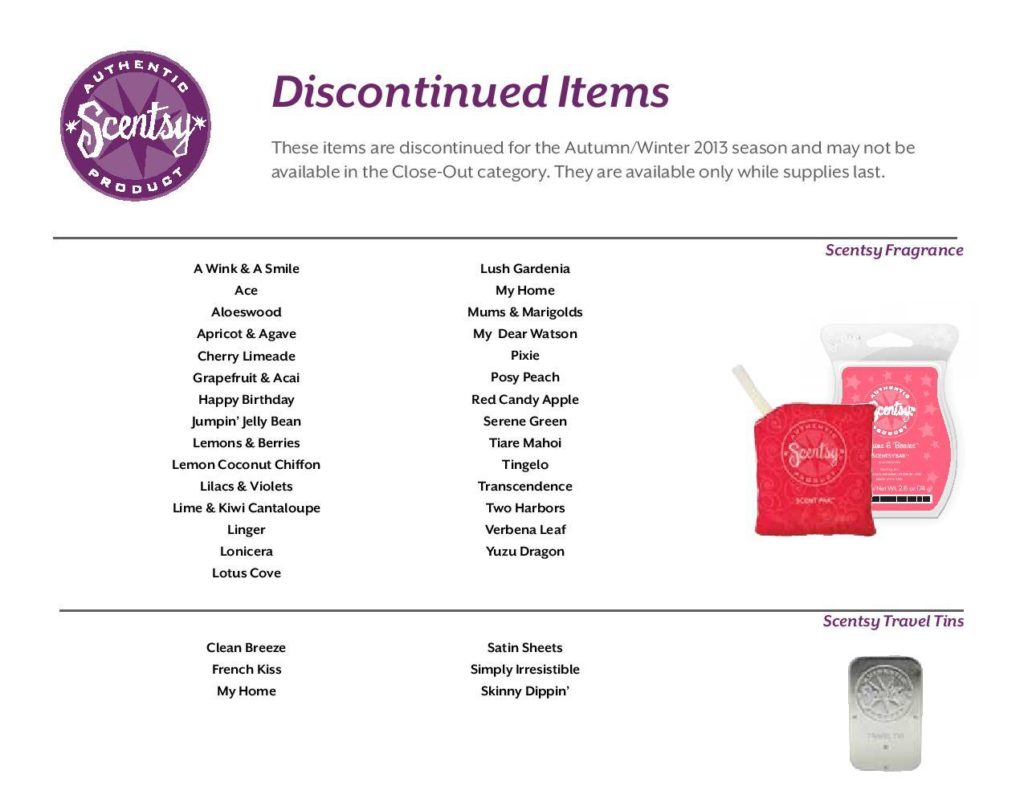 There is a lot of excitement surrounding the new Scentsy Autumn/Winter 2013 catalogue with lots of new warmers and fragrances, together with a brand new product to the Scentsy Fragrance range and also a new brand being launched as part of the Scentsy Family!
If you would like to buy any Scentsy products, please email me sales@thecandleboutique.co.uk to place your order.
Sell Scentsy and Join Today!
If you would like to sell Scentsy and become an Independent Scentsy Consultant and live in the UK, Ireland, Germany, Poland, Mexico or Australia, please email me for your free information pack.
On the 1 October 2013, Scentsy will also be expanding to Spain and France, so contact me today if you are interested in either buying or selling Scentsy there.